Coldplay are back ... well - sort of ... the band seems to have re-brnaded themselves as Los Unidades - and plan to release an EP, titled Global Citizen - EP 1, on November 30th.
The new band has released a single from the record, a collaboration with Pharrell titled E-Lo, which you can stream below.
As for the 'new band', there is no official confirmation that Los Unidades is Coldplay - but the signs are certainly all there ... first of all - it sure does sound like Chris Martin singing on the track. Then, Coldplay's label, Parlophone, tweeted a poster with the phrase - "Y02LPAC81ODL", which just so happens to be an anagram for Coldplay 2018, and because the internet always win, the fan site ColdplayXtra figured out that Los Unidades' trademark lists its founding members as Chris Martin, Jon Buckland, Guy Berryman, and Will Champion — you know, them members of Coldplay.
Oh yeah, Coldplay's manager also had this to say:
"It was a real honour to help further the Global Citizen movement by putting together this release alongside Chris and Parlophone. We've ended up with so many incredible performers, and we're all extremely proud of the finished EP. May it be the first of many."
Maybe we'll see Coldplay or Los Unidades perform at Global Citizen Festival: Mandela 100 ... the festival curated by Chris Martin - featuring performers Beyoncé, JAY-Z, Eddie Vedder, Pharrell & Martin, User, Ed Sheeran, Femi Kuti, Tiwa Savage, & Wizkid ...
We shall see - but for now - enjoy the first new song - E Lo
Here's the album artwork and tracklisting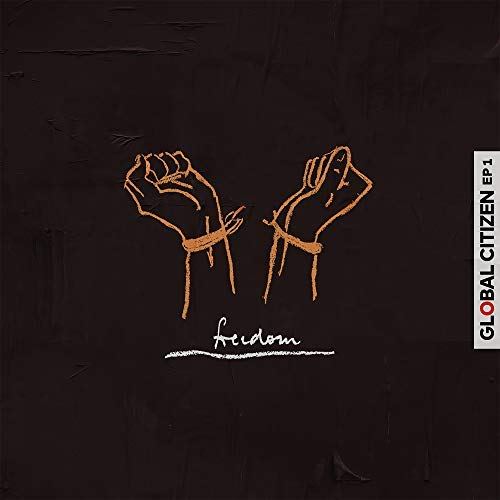 Global Citizen – EP 1 Tracklist:
01. Stargate – "Rise Up" (feat. Nelson Mandela)
02. Los Unidades & Pharrell Williams – "E-Lo" (feat. Jozzy)
03. Cassper Nyovest & Los Unidades : "Timbuktu" (feat. Stormzy and Jess Kent)
04. Stargate & Los Unidades: "Voodoo" (feat. Tiwa Savage, Wizkid, Danny Ocean and David Guetta)