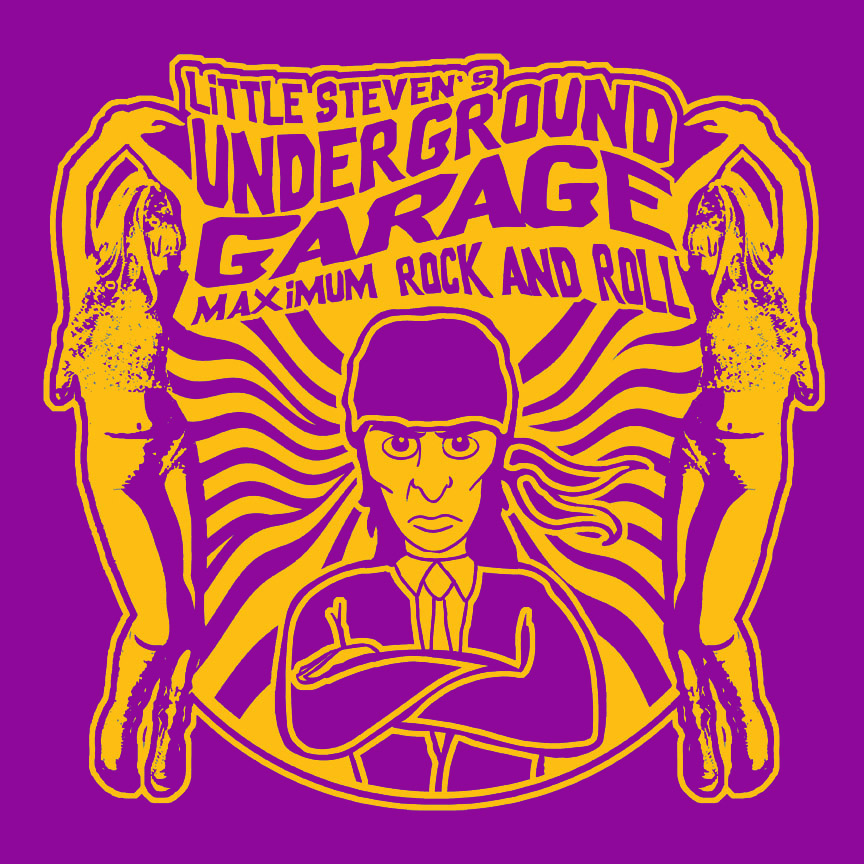 LITTLE STEVEN: Sunday nights: 7 - 9pm
Brought to you by One Shot Tattoo:


Welcome to Little Steven's bio page. Here are some things Little Steven wants you to know about him...
* Listen to Little Steven's show, Little Steven's Underground Garage, on WRNR every Sunday from 7pm to 9pm.
* Steven is a founding member of and guitarist in Bruce Springsteen's E Street Band.
* Steven is one of the original cast members of HBO's The Sopranos, playing Silvio Dante, consigliere to the Soprano family. He has seen his role as Silvio increase over the past year, and has become a major character going into the show's final season.
* The Underground Garage format encompasses all six generations of rock and roll. The show merges the music of 1950's pioneers (Eddie Cochran, Gene Vincent, the Crickets, and Jerry Lee Lewis); British Invasion and Garage Rock bands from the 1960's (the Rolling Stones, the Beatles, the Pretty Things, the Stooges), punk bands of the 1970's (the Ramones, the Clash, the Sex Pistols) and Garage Rock and power pop acts from the 1980's (the Chesterfield Kings, the Romantics, the Replacements). On occasion the show will feature an interview with a rock and roll legend like Seymour Stein, Dion DiMucci, Ringo Starr and others.
* In December 2006 Little Steven launched his own record label. Wicked Cool Records. The first set of records released by Wicked Cool are new albums from Underground Garage favorites the Charms, the Chesterfield Kings and the Cocktail Slippers; and 'Fuzz For The Holidays,' by Davie Allan and the Arrows and 'CBGB Forever,' a tribute to the famous, now-defunct venue. The label continues to release new albums from the next generation of garage gods as well as volumes of 'Little Steven's Underground Garage presents The Coolest Songs in the World,' a compilation of selected songs from the Underground Garage radio show's most popular feature, the Coolest Song in the World This Week. 2008 marks the release of the labels first Halloween and Christmas themed compilations.
* Steven is a founding member of Little Steven & The Disciples of Soul, whose albums include 'Men Without Women,' 'Voice of America,' 'Freedom- No Compromise,' 'Revolution,' and 'Born Again Savage.'