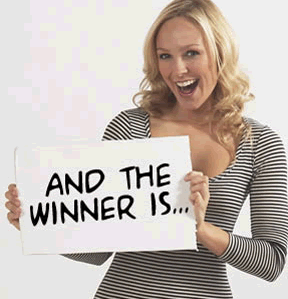 Yeah! You won a prize!
Now you need to get it.
Address: 179 Admiral Cochrane Drive
Annapolis MD 21401
Hours: 9am to 5pm: Monday - Friday
(subject to holiday closings)
Phone: 410-626-0103 (office number)
CLICK HERE for a google map.
Here's all the legal goodness:
HERE ARE THE OFFICIAL WRNR FM CONTEST RULES:
To participate in any WRNR FM contest a designated caller may be taken on our toll free studio lines at 1-877-762-1031.
For entries by mail, WRNR FM is not responsible for entries that are lost, stolen, or mutilated. For internet contests WRNR FM is not responsible for entries not received due to difficulty accessing the internet, service outages or delays, computer difficulties or other technological glitches.
One entry per person/household, if mail registration is involved: one entry per envelope &/or postcard.
Contests are open to all WRNR FM listeners who are 18 years old or older and who reside in the Washington, Maryland and Virginia area. Employees of WRNR FM, Empire Broadcasting System Inc., its licensee, parent corporation, our affiliated entities, affiliated advertising agencies, participating sponsors/promotional partners, other radio stations or members of their immediate families are ineligible to participate or win.
Listeners are eligible to win contests once every (60) sixty days and a prize valued at $500 or more only once every (6) six months. Only one winner per household is permitted in any contest.
To enter on-line you must enter your first name and last name, complete address, city, state, zip code, home telephone number and a valid e-mail address in the on-line entry form. One Internet entry per person and one Internet entry per e-mail address unless otherwise stated. Internet entries will be deemed made by the authorized account holder of the e-mail address submitted at the time of entry. The authorized account holder is the natural person who is assigned to the e-mail address by an Internet access provider, on-line service provider, or other organization that is responsible by assigning e-mail addresses or the domain associated with the submitted e-mail address.
Unless otherwise noted All prizes or prize certificates must be picked up WRNR FM, Any prize or prize certificate not claimed within (30) days of winning will be forfeited by the winner. In the event that a prize or prize certificate is mailed to the winner, it will be with the prior written consent of the winner and therefore, winner assumes the risk of its arrival. WRNR FM is not responsible for the safe arrival of a prize or prize certificate.
Contest prizes are not transferable. Prizes may not be substituted for or redeemed for cash.
Decisions of station management with respect to the contest are final.
Payment of all federal, state and local taxes are the sole responsibility of the winner.
THANKS FOR LISTENING TO WRNR FM.