Eric Clapton is back at it - releasing his 24th studio album (and first since 2016's "I Still Do") ...
But the 18x Grammy Award Winner is shaking things up a bit with this new project - it's all Christmas songs! The album's track listing mixes instantly recognizable holiday classics with lesser known unique titles along with an original new song "For Love On Christmas Day."
The album also features cover art illustration by Clapton himself.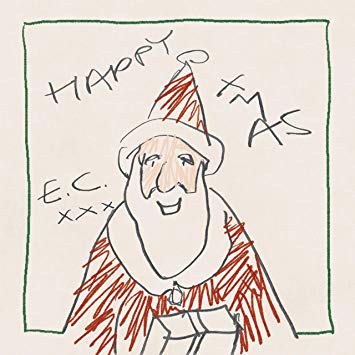 To go with the album - Clapton released this groundbreaking claymation video for his rendition of 'White Christmas'
Here's the full track listing for "HAPPY XMAS" :
1. White Christmas
2. Away In A Manger (Once In Royal David's City)
3. For Love On Christmas Day
4. Everyday Will Be Like A Holiday
5. Christmas Tears
6. Home For The Holidays
7. Jingle Bells (In Memory Of Avicii)
8. Christmas In My Hometown
9. It's Christmas
10. Sentimental Moments
11. Lonesome Christmas
12. Silent Night
13. Merry Christmas Baby
14. Have Yourself A Merry Little Christmas