Looking to get away this weekend - without leaving the couch?
You can virtually attend some amazing shows from Washington state - including three Dave Matthews Band shows from the iconic Gorge Amphitheatre in George, WA. These shows - part of the DMB Drive-In Series - weill be streamed via Nugs.TV starting at 8pm each week - and keeping in the series' tradition will benefit three different charities
The shows being featured and their charity benefactor are:
Friday, 9/4 – 8/30/2019 Benefiting Columbia Riverkeeper
Saturday, 9/5 – 9/4/2016 Benefiting World Central Kitchen
Sunday, 9/6 – The Gorge 2002 Benefiting Northwest Harvest
DMB fans will want to take part in these streams - as the band has announced they will be taking a break from the series after this weekend.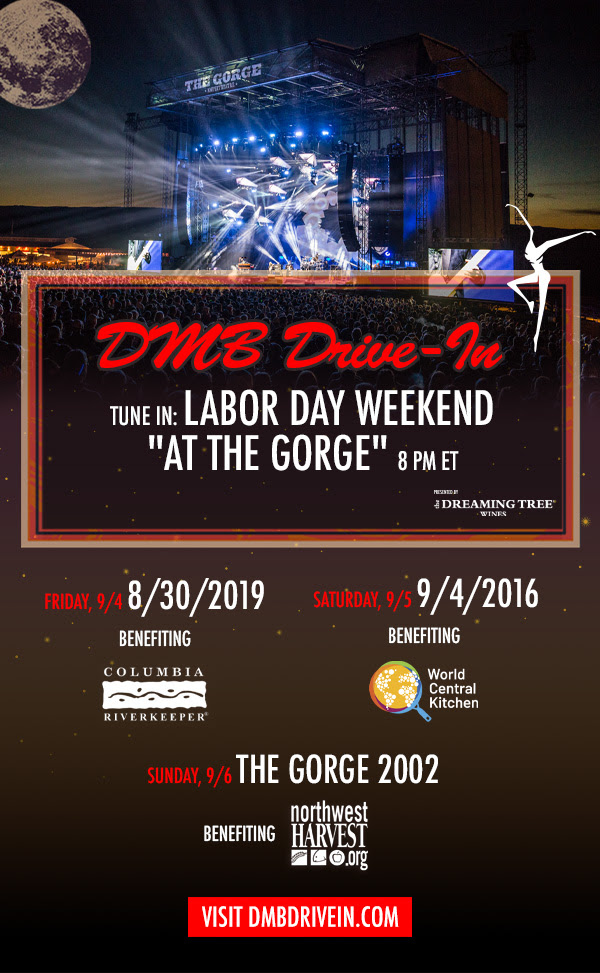 Elsewhere - Pearl Jam has revealed that they will be streaming one of their historic "Home Show" gigs - the August 8, 2018 show from Seattle's Seattle's Safeco Field beginning on September 4th on nugs.tv