Dave Grohl may not have been at the raid on Area 51 (but they did release an EP of the Roswell NM concert) - but for good reason ... he was busy pretty much OWNING the Bourbon & Beyond Festival in Louisville, KY.
Dave's weekend started with a headlining gig on Friday night with his band Foo Fighters. And as Dave & co are known to do - they invited a fan onstage to play with them ... but this wasn't some random guy in a KISS outfit, this was Anthrax guitarist Scott Ian's 8 year old son, Revel who got to jam with the band on the track Everlong.
Ian was pretty appreciative of the Foos for giving his kid this unforgettable moment
"Proudest dad moment ever? How about when your son gets to join his favorite band on stage to play 'Everlong' in front of 40,000 people and NAILS IT! Thank you Dave, Taylor, Pat, Nate, Chris, Rami, Gus, Kerwin, Sean, Patrick, Simone and everyone else on the Foo crew for being the best!!!"
But Dave's weekend was far from over ... I mean - there was probably plenty of free bourbon flowing - so why leave after your set ...
Later in the weekend- Dave joined the band Squeeze on stage to fill in on drums for the song "Black Coffee In Bed"
Finally - Dave seemed to enjoy one more performance over the weekend -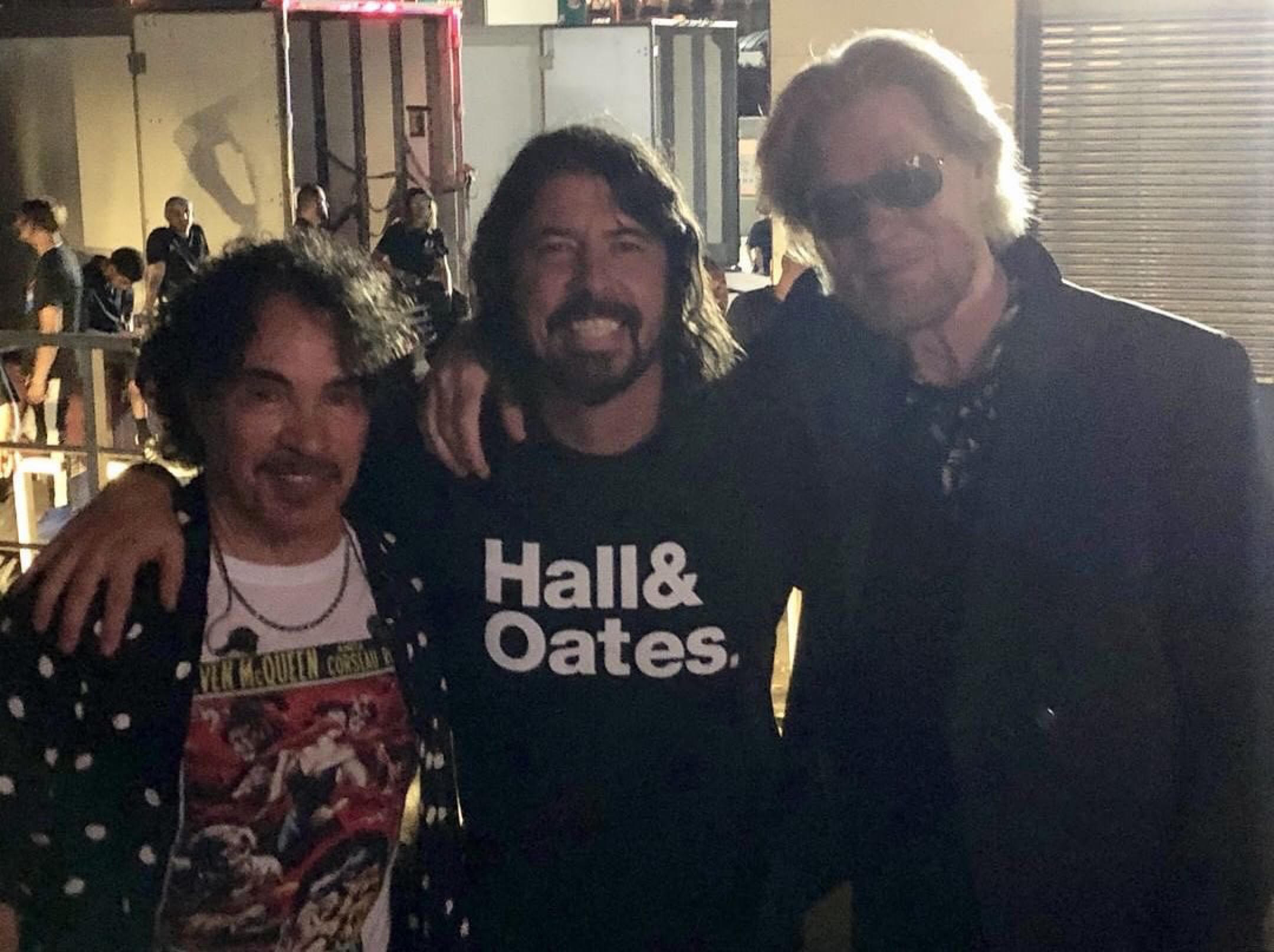 Dave was seen in the crowd jamming out to perenial yacht rockers Hall and Oates. He even posed with the duo backstage donning a Hall and Oates shirt