GAME OF THRONES SPOILER ALERT
If you haven't seen the first 5 episodes of Game of Thrones season 8 - and don't want to know any spoilers - stop reading here ....
Also ... while we have your attention - have you entered to win our GOT Finale Comfort pack?
Ok - now that we've gotten that out of the way and you're still reading this - you know that in Episode 5 Daenerys Targaryen unleashed her dragon fury on King's Landing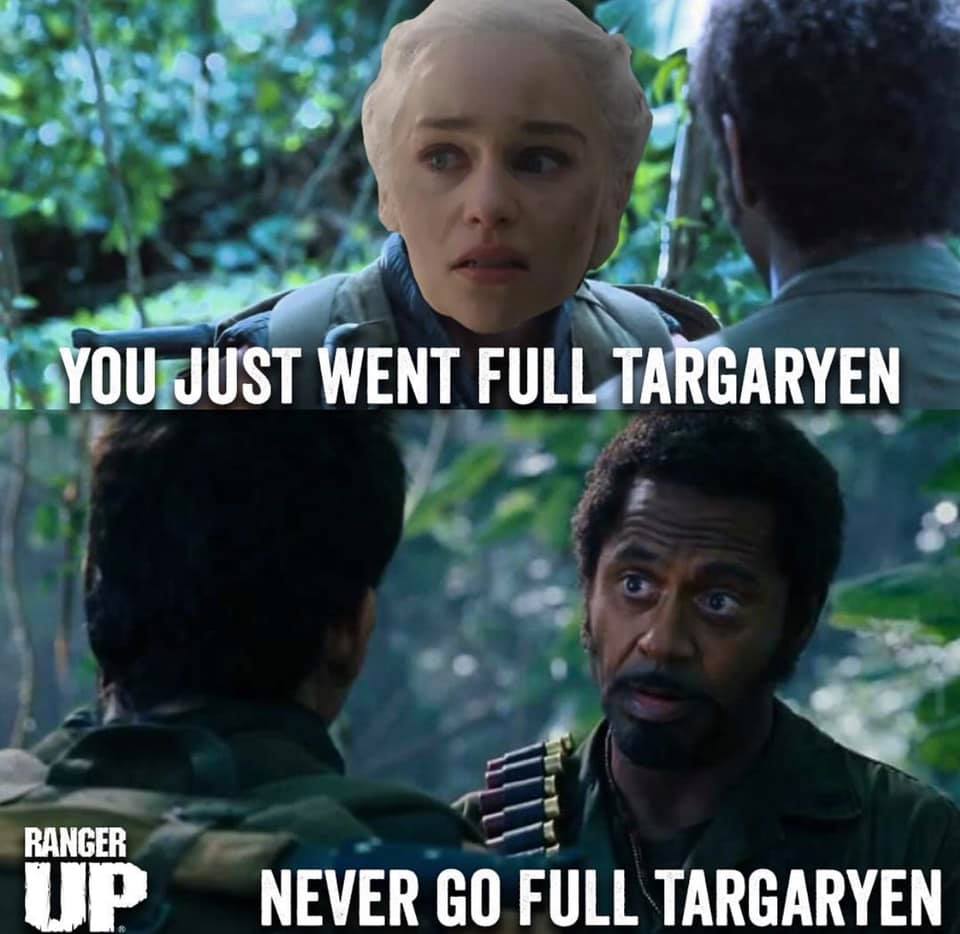 The scenes were pretty brutal to watch - with many innocent Westerosians being killed - despite the bells being rung to singal their surrender. But to Dany - and some metal heads - Bells are just cause for destruction ... and thansk to the internet - the scenes of her distruction have now been dubbed over perfectly with heavy metal songs
Below is AC/DC's "Hell's Bells" and Metallica's "For Whom the Bell Tolls" providing the soundtrack to the Mother of Dragons' destruction.
Daenerys Burns King's Landing (Fixed Sountrack)
Daenerys Storms King's Landing, but to Metallica's For Whom the Bell Tolls