It's like a 'back to school special' this week on
the
Annapolis Subaru
Canines and Crosstrek Adoption - with two pups from
SPCA of Anne Arundel County who are eagerly looking for a loving home to learn in ...

First we have Kyle Warren - a six month old American Pit Bull/Retriever/Labrador mix

Kyle Warren is a young energetic pup who has a lot to learn about life ... his ideal family will be willing to work with him on his manners and mouthiness. Kyle needs an outlet for his energy and something to keep his young mind occupied. With time, training, and consistency Kyle will grow up to be an excellent best friend.
---
Next we have BINGO - a one year old American Bulldog

Bingo's Bingo is a lovable, happy boy! Bingo loves belly rubs and being close to you.

He knows "sit" and gives big wet kisses.
---
With Gov. Hogan announcing Maryland will be entering Phase 3 of Maryland Strong: Roadmap to Recovery - the shelter is going to be making adjustments to their visitation policies as they are able. So if you are interested in adopting Kyle Warren or Bingo, this week's Annapolis Subaru Canines and Crosstreks Adoptable Pets of the Week (or one of the other 600 animals the SPCA of Anne Arundel County is housing) - please call (410-268-4388 ) or email adoptions@aacspca.org for info. PLEASE We ask you be patient ... operations at the shelter are moving a little slower than normal right now.
---
Interested in a feline friend instead of a canine companion? The SPCA of Anne Arundel County's Feline Frenzy is what you need! Through September 20 - all kitties 2 years and over are available for just $20 including spay/neuter, microchip and vaccines!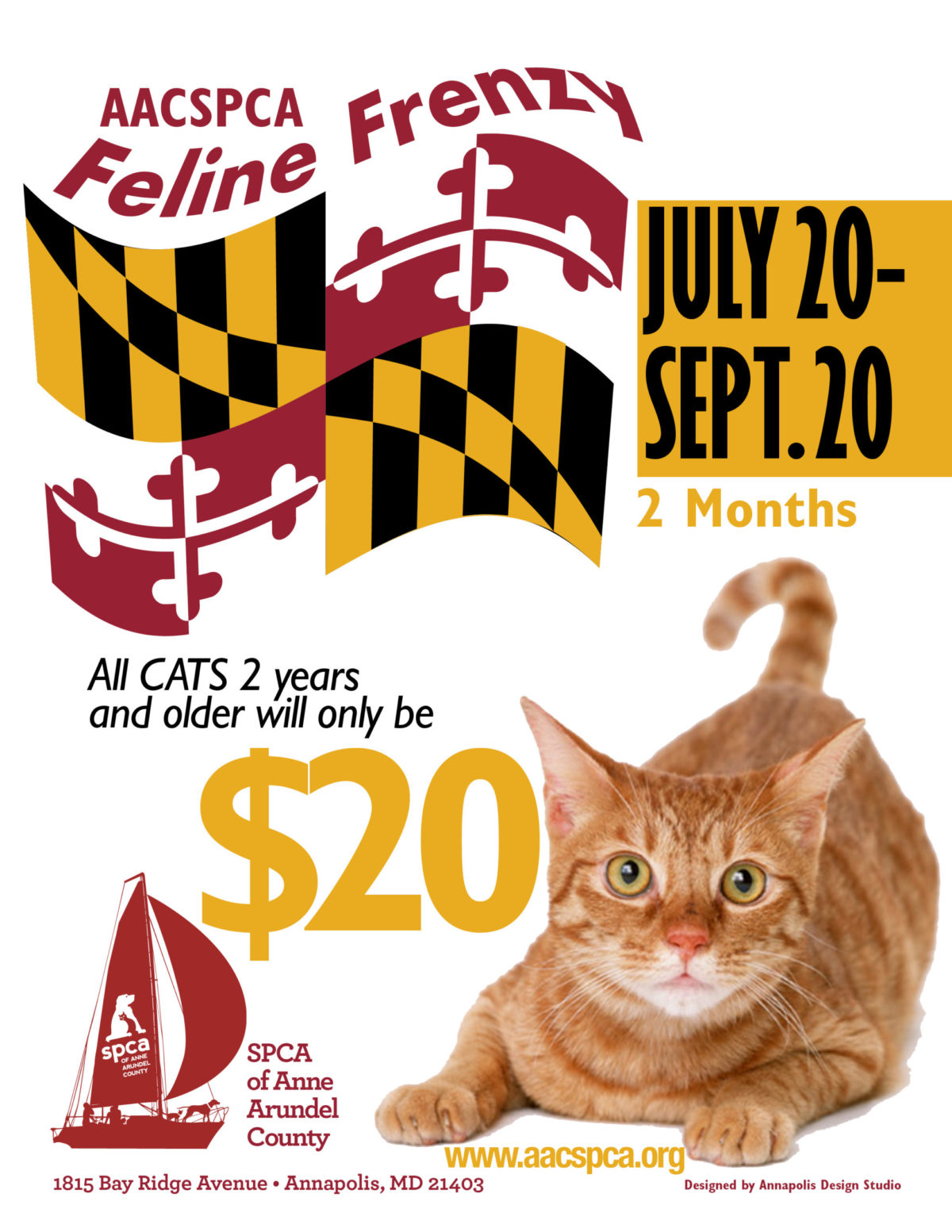 ---
Some helpful shelter resources:
Our website: aacspca.org
Viewing adoptable animals: aacspca.org/adoptable-animal-search
Our phone number: 410-268-4388
Email for adoption applications: adoptions@aacspca.org
The SPCA of Anne Arundel County would like to thank ALL of their volunteers, donators, and partners - especially Annapolis Subaru - who continue to support their mission in finding homes for all the adoptable pets of Anne Arundel County