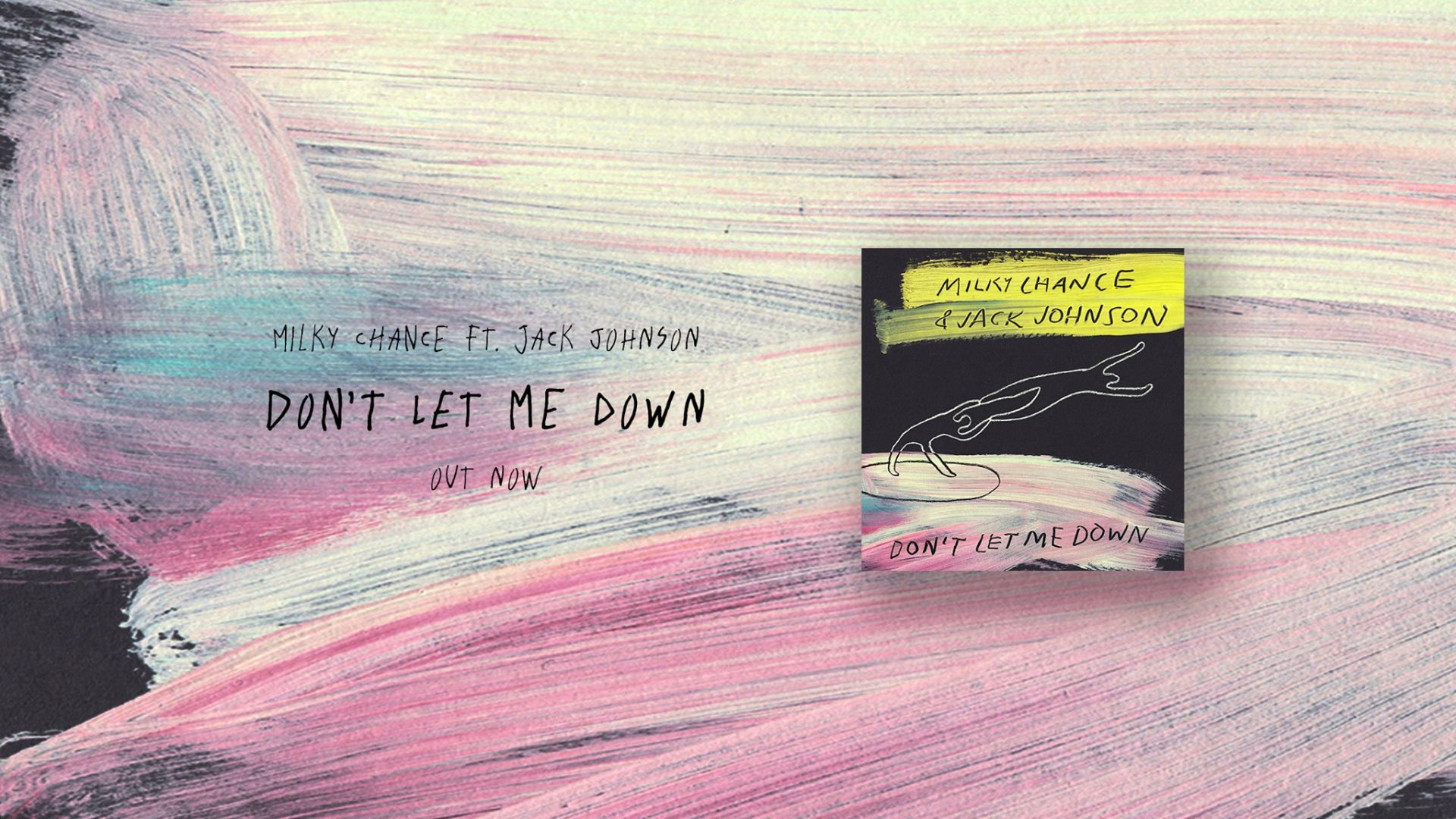 Shocker - we love new music (why else would we have this feature) - but when new music is a collaboration from two of our favorite artists - it's like a double rainbow!
Bringing us to Don't Let Me Down - the new single from Milky Chance and Jack Johnson. Seems like an odd collaboration - a German Electronic Pop duo teaming up with an American surf folk artist - but Milky Chance recently revealed why it isn't.
On a live stream performance, lead vocalist/guitarist Clemens Rehbein said:
"We listened to Jack's music since we were teenagers, so we've been big fans for years now. And it was such a nice experience meeting him on tour two years ago, I guess, for the first time? That already felt like a life goal. And we kept in touch and then we started working together on that song. And now it's out and it's just very exciting."
Turns out that the two parties met in 2018 in Europe. Jack invited Milky Chance to perform at the Moon & Stars festival in Locarno, Switzerland. They shared the stage again at the inaugural Sea.Hear.Now in New Jersey.
So will this be the only musical output we get from this new friendship between Milky Chance and Jack Johnson - who knows ... but really - who cares, we're quite content with just this track
Milky Chance - Don't Let Me Down feat. Jack Johnson
Follow Milky Chance's Social Channels: