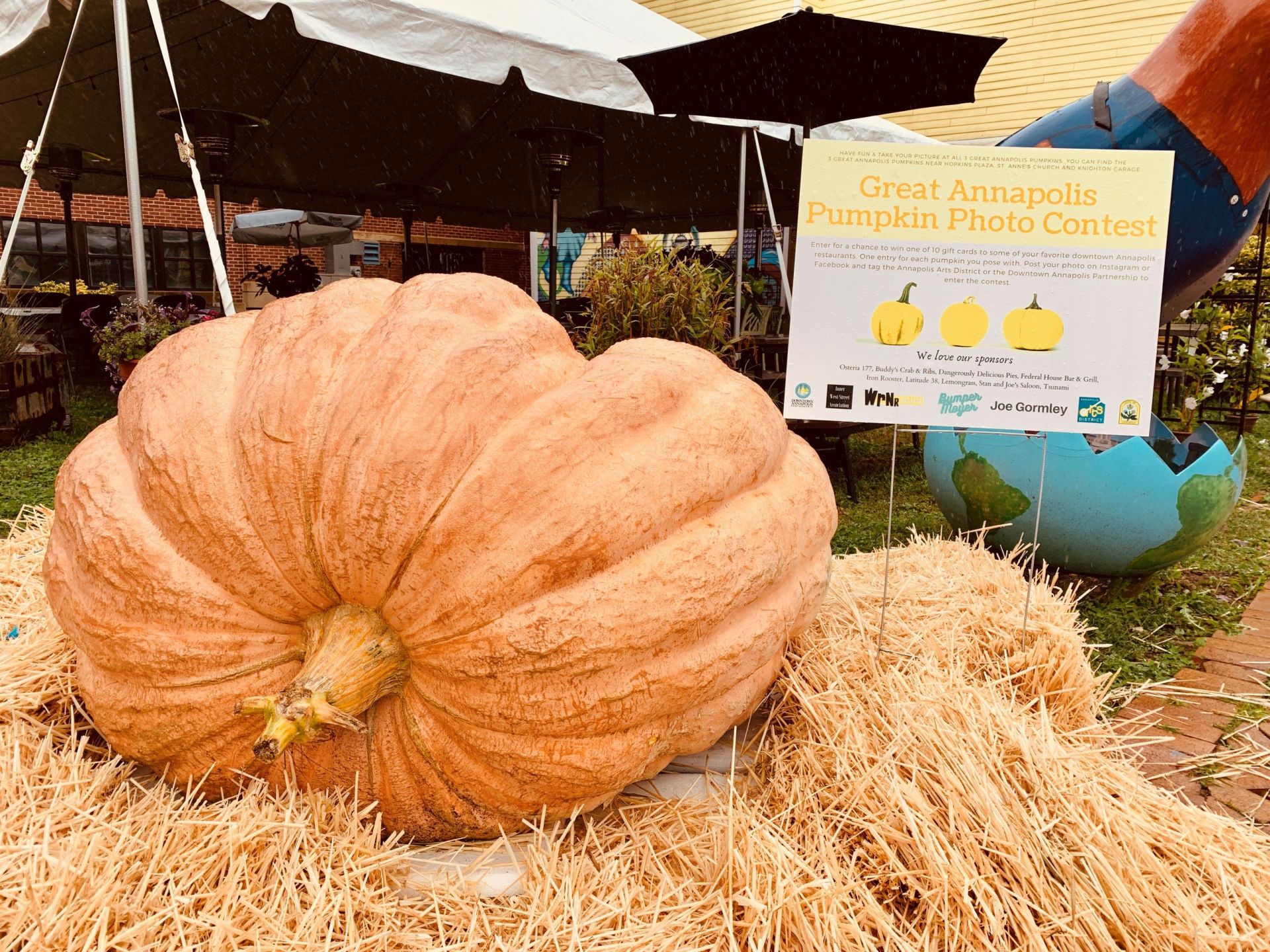 So maybe you noticed the three giant pumpkins that appeared in Downtown Annapolis recently ... or maybe you didn't ... but not sure how you could miss them - they weigh 1,300 pounds!
Anyways - we thought it would be fun to see YOU with the pumpkins - so we're having a little photo contest ... and it's pretty simple to enter:
Visit the three giant pumpkins in Downtown Annapolis - they are located next to the Market House in Hopkins Plaza, in the yard of St Anne's Church on Church Circle. and in front of Lemongrass on West St)
Take a picture with the pumpkins ... maybe with the kids in their Halloween costumes, the pets, your BFFs. a selfie - Whatever, just make sure we can see the pumpkin :)

Post the picture to social media and tag it with #GreatAnnapolisPumpkin

Post pictures with all three pumpkins for more chances to win!
What would you win you ask? We'll be hooking some pumpkin picture posters with gift certificates to some of our favorite downtown restaurants!