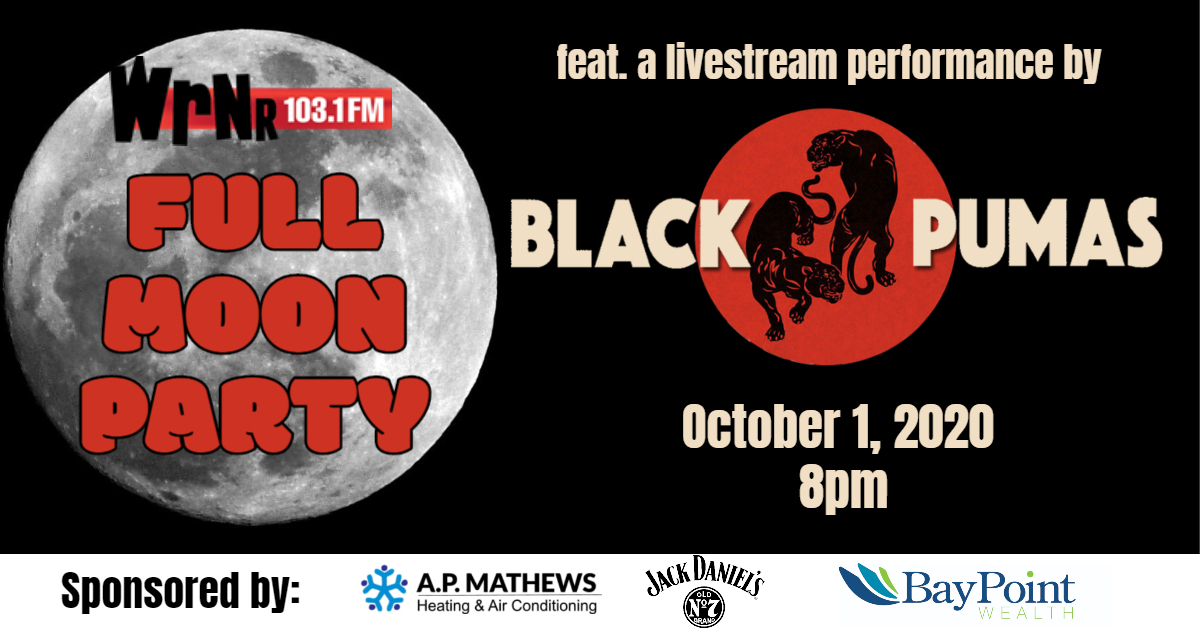 The next full moon on Thursday, October 1st
And, this one's gonna be BLACK.

WRNR's having a FULL MOON PARTY featuring an exclusive livestream performance with Black Pumas live from Austin, Texas….
Join us live HERE onThursday, October 1st at 8 PM as we celebrate the harvest moon and the release of the deluxe version of their Grammy nominated self titled album.
Special thanks to our Full Moon Party sponsors: