There's been tons of people offering incentives for people to get their COVID-19 vaccinations - from free donuts to cash from the MD Lottery - but a concert promoter in Florida has come up with a new one - selling $1000 concert tickets to vaccinated music fans for just $18.
The concert - scheduled for June 26 at the VFW Post 39 venue in St. Petersburg - features three punk rock banks: Teenage Bottlerocket, MakeWar and Rutterkin.
Promoter Paul Williams came up with the idea "to be a vaccine drive to get the fence-sitters off the fence .. and to get the kids that want to go to shows to go out and get their shots."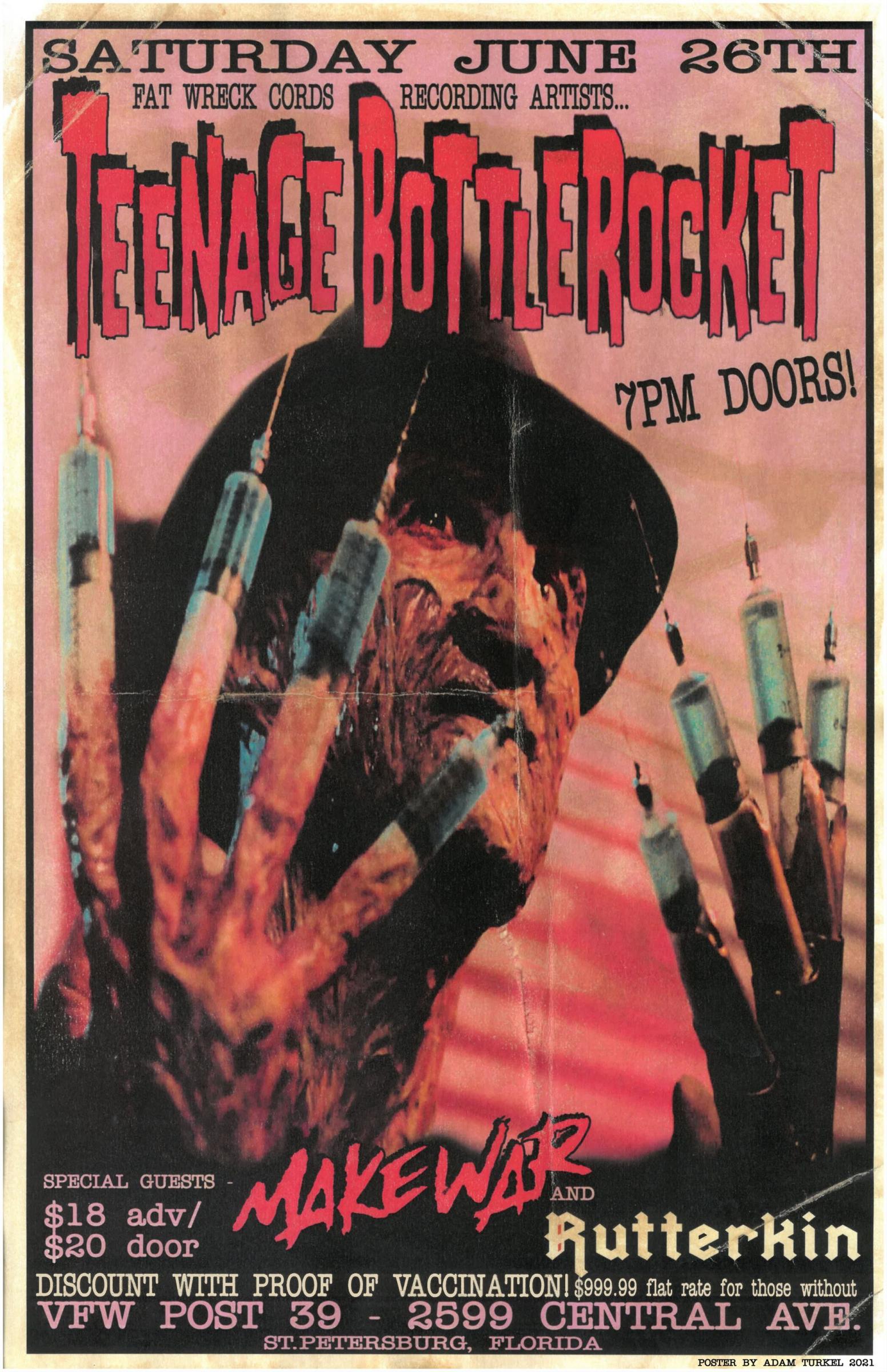 There were 254 tickets available for the show - 250 of the discounted tickets and 4 full price tickets ... the 250 discounted tickets have all been sold - but for those who don't care about the discount - the full price tickets are still available .