Even with the roll out of concerts in 2021 - the need to help those in the live music industry who remain out of work is huge.
This week - Brompton Bikes, makers of the iconic folding bike, announced that they have joined forces with a group of artists, bands and labels to design 13 one of a kind bikes that will be sold in a live auction to raise money for Crew Nation - a global relief fund for live music crews massively impacted by COVID-19. The auction goes live HERE May 28th.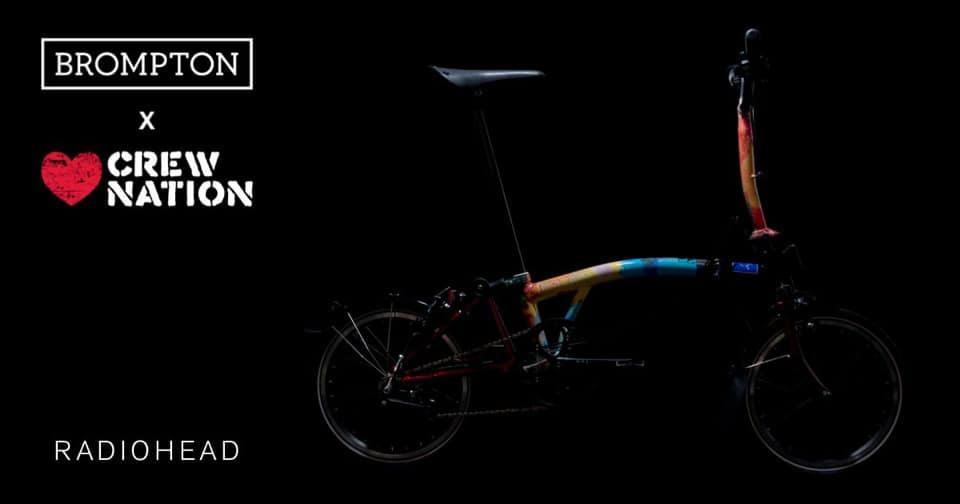 The bikes have been designed by Foo Fighters, Radiohead, Phoebe Bridgers, LCD Soundsystem, Khruangbin, Nathan East, Dinosaur Jr, Oh Wonder, Underworld, Sub Pop, Enrique Iglesias, Rise Against and Neko Case.
Radiohead's Ed O'Brien is thrilled to have been included:
"Thank you to Brompton for asking us to be a part of their campaign to raise funds for Crew Nation. We love our crew and we love our Brompton bikes."
The brand will be revealing the designs over the coming weeks ... with the designs by Radiohead, and Dinosaur Jr.'s amoung the first ones revealed:
Radiohead Bike (designed by Stanley Donwood, the artist who has created Radiohead's many of the band's album covers)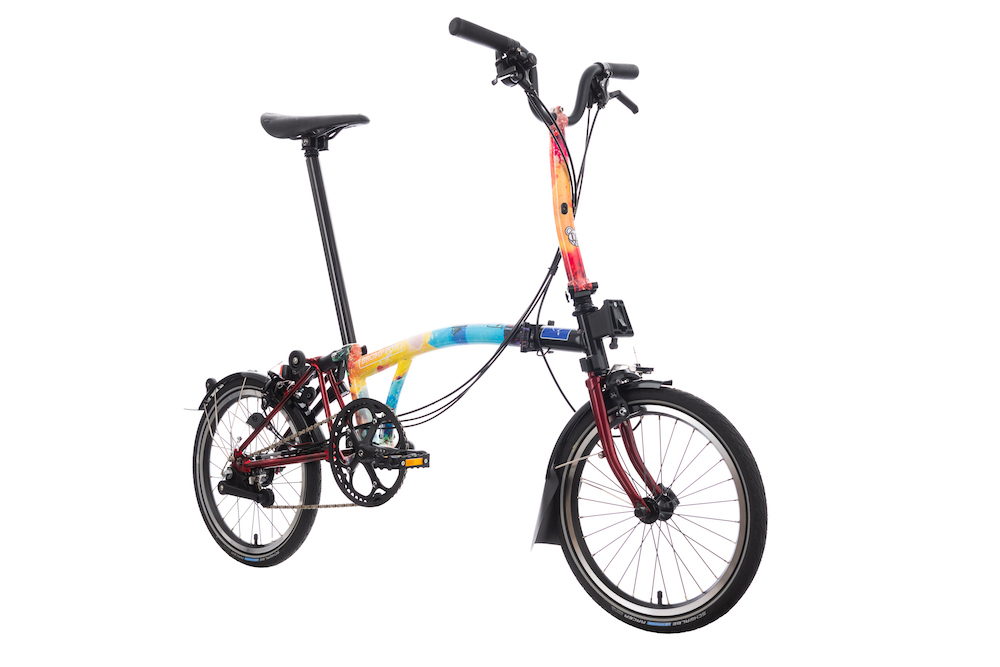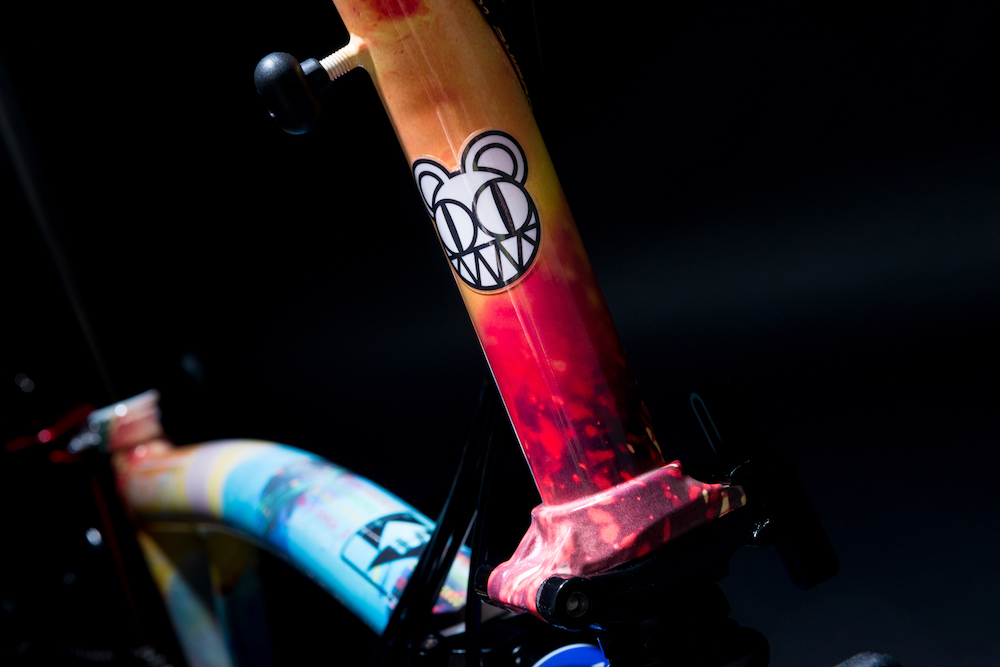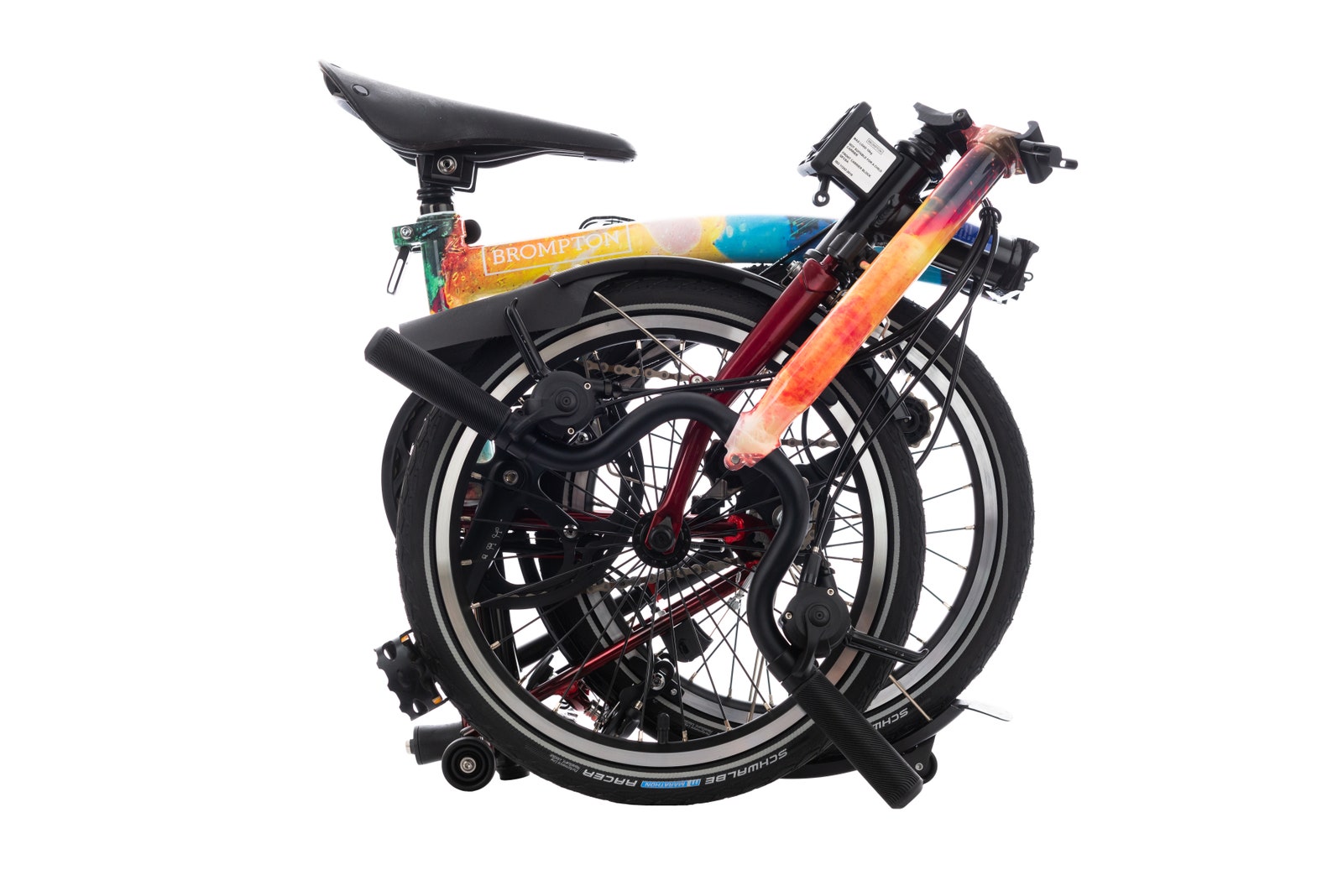 Dinosaur Jr.'s bike: