Why is it that bad trips almost always seem to happen in the desert?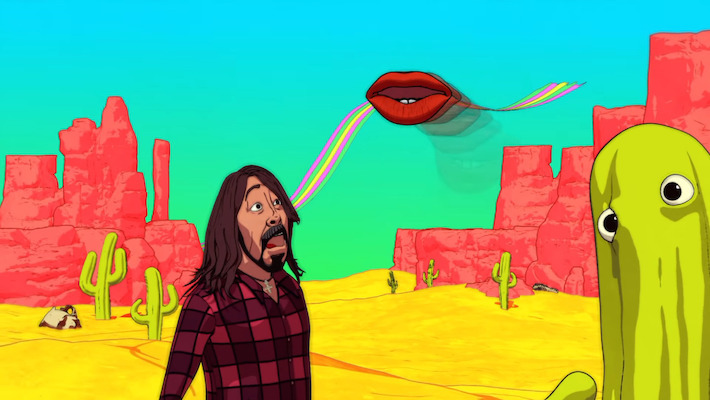 That's what happens to the Foo Fighters in the psychedelic new video for their song Chasing Birds - released unironically 4/20 of course.
The video starts with Dave waking up in alone in a desert and encountering rainbows, monsters, and of course - some anthropomorphic cacti ... the rest of the band soon joins him for a trip that would make Alice embrace a Jabberwocky.
Foo Fighters - Chasing Birds (Official Video)
If you're having a hard time keeping up with Dave this week - here's a recap - they rescheduled their European tour dates, and announced a couple of film projects, including the touring documentary What Drives Us and the show with his mother - From Cradle to Stage. Oh yeah - He also has a new memoir on the way.