The 2021 edition of Record Store Day wil be happening over two days - June 12 and July 17 - with exclusive records being sold at indie record stores on those days.
The list of 'drops' is massive - as always (see it HERE) but we did some research and pulled some of the records we'll be on the hunt for: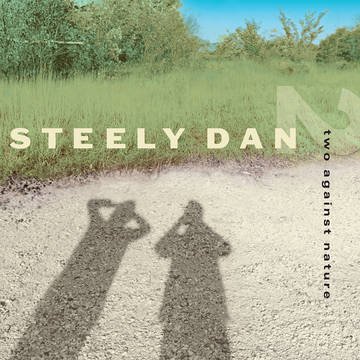 Steely Dan - Two Against Nature: the band's Grammy-winning comeback album on vinyl for the first time ever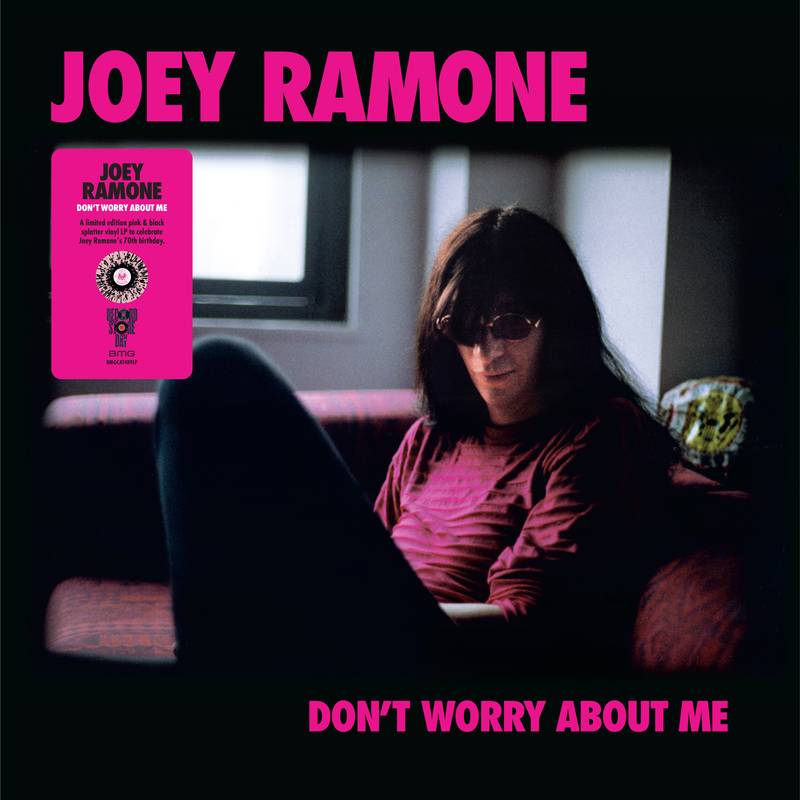 Joey Ramone - Don't Worry About Me: the release will celebrate what would have been the lead Ramone's 70th birthday. If you have never heard his cover of What A Wonderful World - get on this record!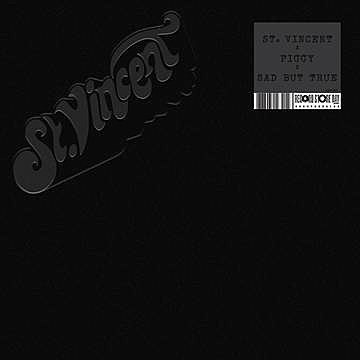 St. Vincent - "Piggy" / "Sad But True": St. Vincent covers Nine Inch Nails' "Piggy" and Metallica's "Sad But True," with Dave Grohl on drums for the NIN cover.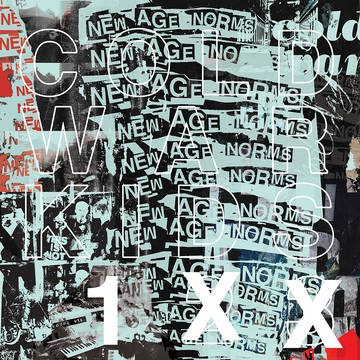 Cold War Kids - New Age Norms: The Complete Collection - The first two albums of the trilogy (New Age Norms 2 (in its first-ever vinyl pressing) with the addition of four bonus tracks and a limited-edition poster.)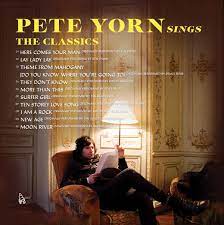 Pete Yorn - Pete Yorn Sings The Classics - From The Pixies to Audrey Hepburn - the title is self explanatory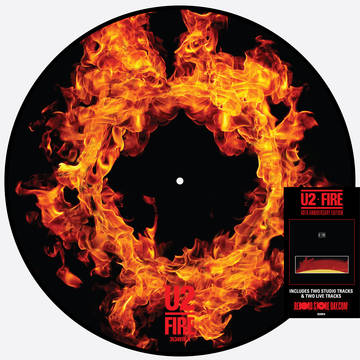 U2 - Fire (40th Anniversary Edition) - 40th anniversary picture disc edition of the first single from the band's second album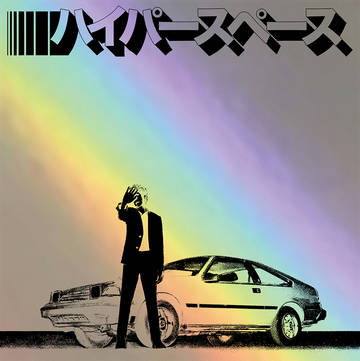 Beck - Hyperspace (2020) Limited Edition LP of Beck's 2019 album, Hyperspace, featuring a holographic etching and exclusive cover.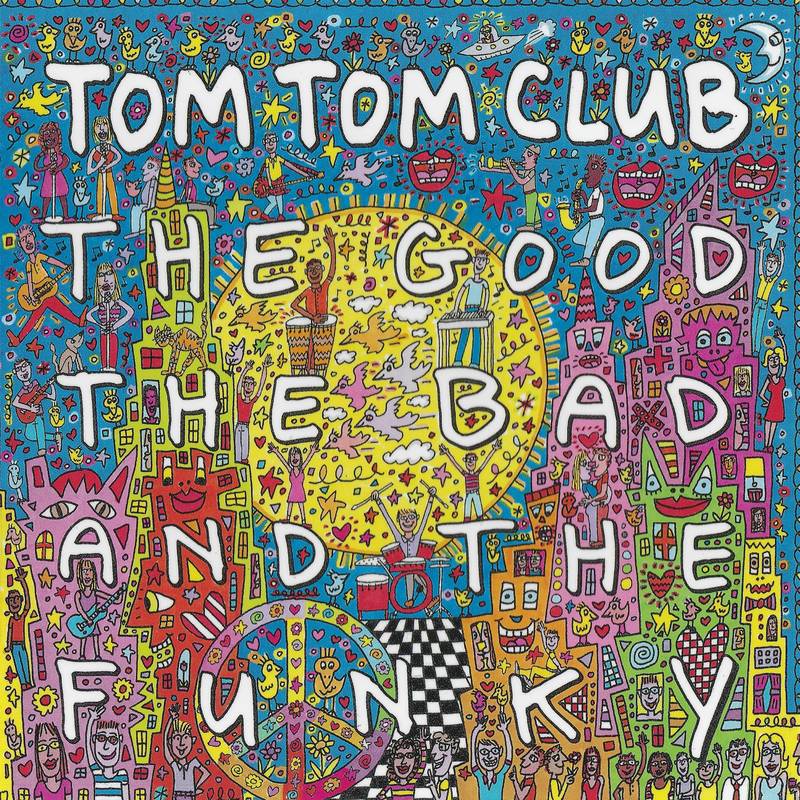 Tom Tom Club - The Good The Bad And The Funky - The band's 5th and final record - making its vinyl debut
Here is the complete list for your perusing pleasure: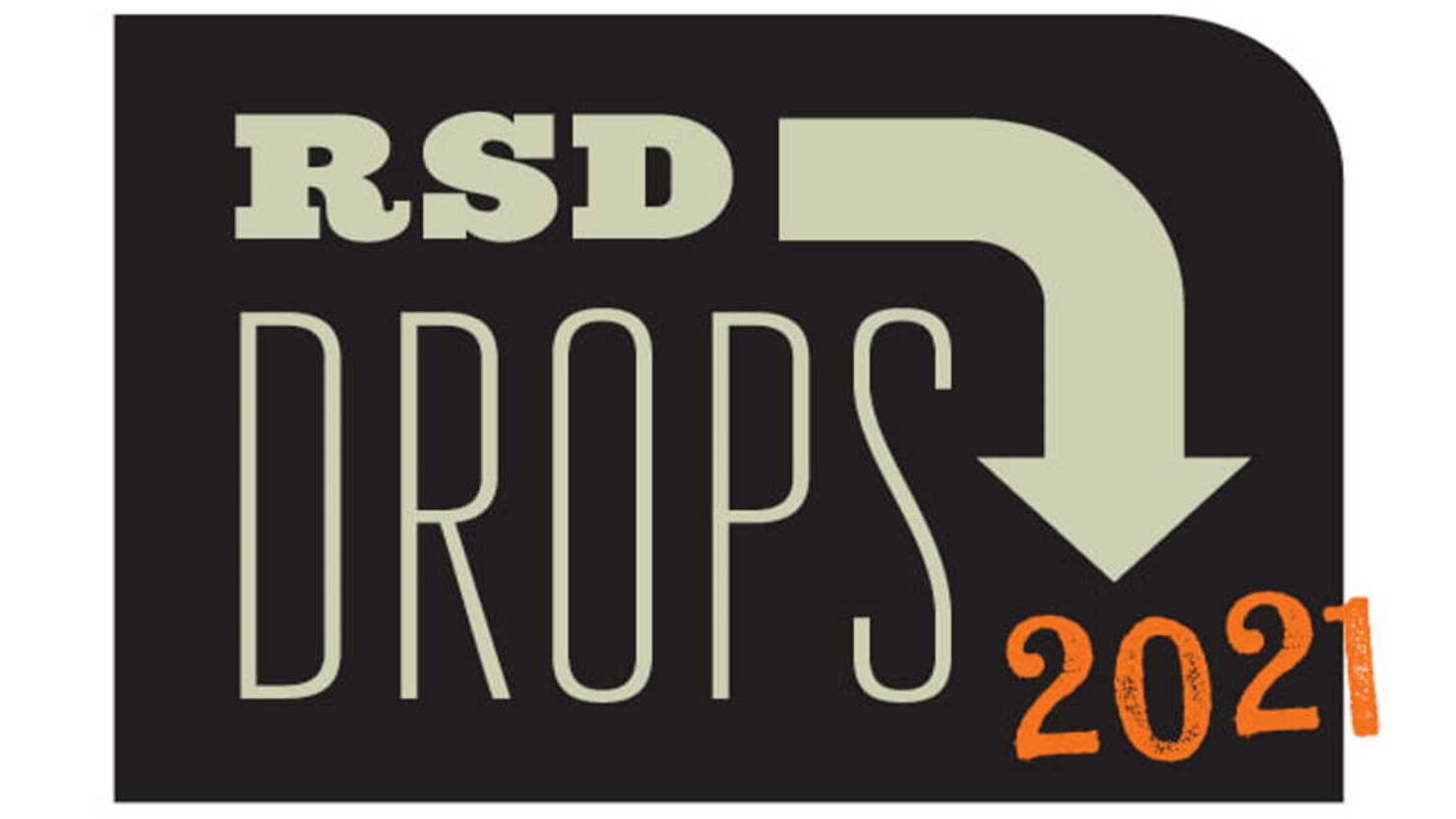 JUNE 12 RSD DROPS EXCLUSIVE & "RSD FIRST" TITLES
Czarface/MF Doom - Meddle With Metral
Various Artists - Songs For You, Vol. 1
The Veldt - The Veldt
Jeffrey Dean Foster - I'm Starting To Bleed
Pete Yorn - Pete Yorn Sings The Classics
Col. Bruce Hampton - Arkansas
Danny Barnes - Dirt on the Angel
Precious Bryant - Fool Me Good
Wipers - Youth of America -- Anniversary Edition
Wasted Youth - Reagan's in
AC/DC - "Through The Mists of Time" / "Witch's Spell"
Haim - Gasoline
Janis Joplin - Pearl (Picture Disc)
Jefferson Airplane - Acid, Incense and Balloons: RSD-Collected Gems From The Golden Era Of Flight
Kenny Loggins - At The Movies
Paul Edward-Francis - Blood of Zeus (Music From the Netflix Original Anime Series)
Prince - The Truth
Rage Against The Machine - The Battle of Mexico City
Various Artists - Golden Gate Groove: The Sound Of Philadelphia Live In San Francisco 1973
AWOLNATION - Angel Miners & The Lightning Riders Live From 2020
Dirty Heads - Home: Phantoms of Summer
Escape The Fate - Chemical Warfare: B-Sides
Hu - Sad But True & Wolf Totem
Motley Crue - 40th Anniversary Cassette Box Set
Various Artists - Tribute to Repo Man
Various Artists - Truth To Power Project
Larry Coryell - At The Village Gate
Iggy Pop - Live At The Channel Boston
Tangerine Dream - Live At The Reims Cathedral
Black Francis - Abbabubba
Ocean Colour Scene - Saturday
Echo & The Bunnymen - Live in Liverpool
The Creation - In Stereo
The London Suede - Love and Poison
Various Artists - Above The Rim
Avatar - Hunter Gather
Juicy J - Hustle Continues
Royce Da 5'9 - Allegory
Daniel Lanois - Heavy Sun
La Femme - "Runway" / "Me Suive"
Michael Schenker Group - Live In Manchester 1980
Suzi Quatro - Live & Kickin (2021 Mix)
The Selecter - Live in Coventry 1979
UFO - Mother Mary/This Kid's
Ultravox - Vienna (Steven Wilson Remix)
Ultravox - Vienna (Steven Wilson Remix)
Cold War Kids - New Age Norms: The Complete Collection
William Tyler - New Vanitas
Various Artists - Having A Party: Sun Records Curated by Record Store Day
Various Artists - I Mean Alarmed: Toulon-Pedro Connect
Peggy Lee - World Broadcast Recordings 1955, Vol. 1
Brotha Lynch Hung/C-BO - Blocc Movement
Chief Keef - Dedication
Chief Keef/Zaytoven - GloToven
C-Murder/Boozie Badazz - Penitentiary Chances
Schoolly D -
Don Peake - People Under The Stairs
Mudhoney/Meat Puppets - "Warning" / "One of These Days"
Toots & The Maytals - Funky Kingston
Mulatu - Mochilla Presents Timeless: Mulatu Astatke
Arthur Verocia - Mochilla Presents Timeless: Arthur Verocai
Slum Village - Fantastic Volume II: 20th Anniversary Edition
Renaldo & The Loaf - Long Time Coming: Live In Vienna
Freddie Gibbs & Madlib - Pinata: The 1984 Version
The Residents - Leftovers Again!?!
Various Artists - Other Music Soundtrack
Devo - Somewhere With Devo
Harold Land - Westward Bound!
Buzzcocks - A Different Compilation
Desmond Dekker - King of Ska: The Early Singles Collection, 1963 – 1966
Emerson, Lake & Palmer - Tarkus
Joey Ramone - Don't Worry About Me
The Kinks - Percy
Motörhead - St Valentine's Day Massacre
Super Furry Animals - Ice Hockey Hair EP
Supergrass - Going Out
Keith Richards - Wicked As It Seems Live
Suicide - Cheree
Uriah Heep - The Magician's Birthday
Jim Croce - "You Don't Mess Around With Jim" / "Operator (That's Not The Way It Feels)"
Joe Strummer - Junco Partner (Acoustic)
Texas featuring Wu-Tang Clan - Hi
The Jaded Hearts Club - Live at the 100 Club
Jimmie Allen - Hazy-O!
Alestorm - Sunset On The Golden Age (DLX Version)
Sleeping With Sirens - How It Feels To Be Lost (Deluxe)
Alkaline Trio - From Here To Infirmary
Senses Fail - Let It Enfold You
Thrice - To Be Everywhere Is to Be Nowhere
Merkules - Apply Pressure
Garbage - No Gods No Masters
Dirty Three - Ocean Songs Deluxe Edition
Brainiac - Attic Tapes
Brainiac - From Dayton Ohio
Various Artists - Demoitis Volume 1
Various Artists - Soul Slabs Vol. 3
The Blind Boys of Alabama - I Wish I Knew How it Would Feel to Be Free
Albert Collins with the Barrelhouse - Live
Bobo Jenkins - My All New Life Story
Hooverphonic - A New Stereophonic Sound Spectacular: Remixes
Intergrity - Cradle To The Grave
High Pulp - Mutual Attraction Vol. 2
Round Robin and Brimstone - Round Robin and Brimstone
Animal Collective - Prospect Hummer
Jehnny Beth - BBC Session
DEVO's Gerald V. Casale - AKA Jihad Jerry & The Evildoers
Fàshiön - Pröduct Perfect
Fontaines D.C. - Live at Kilmainham Gaol
The Groundhogs - Who Will Save The World?
Kristin Hersh - Wyatt At The Coyote Palace
Fela Kuti - Open & Close
L7 - The Beauty Process--Triple Platinum (25th Anniversary Platinum Vinyl Edition)
Mark Lanegan - Here Comes That Weird Chill (Methamphetamine Blues, Extras and Oddities)
M. Ward - End of Amnesia (20 Year Anniversary Remaster)
Maria McKee - High Dive
Maria McKee - Live In Hamburg
Jim Messina - The Dragsters
Jim Messina - The Dragsters
Nada Surf - Cycle Through
Negative Space - Hard, Heavy, Mean & Evil
Negative Space - Hard, Heavy, Mean & Evil
Noctorum - Sparks Lane
Perfume Genius - IMMEDIATELY Remixes
Salah Ragab - Egyptian Jazz
The Raybeats - The Lost Philip Glass Sessions
Steve Earle & The Dukes / Justin Townes Earle - The Saint of Lost Causes
Various Artists - Ladies Choice: The Pen Of Swan Records
Various Artists - Ladies Choice: The Pen Of Swan Records
Tune-Yards - W H O K I L L
Various Artists - Penrose Showcase Vol. I
Various Artists - Lara Croft: Tomb Raider (Music from the Motion Picture) (20th Anniversary Golden Triangle Vinyl Edition)
Various Artists - Rough Guide To Booze & Blues
Various Artists - Rough Guide To Blues Behind Bars
Various Artists - Rough Guide To Gamblin' & Ramblin' Blues
The Verlaines - Live at the Windsor Castle, Auckland, May 1986
Warpaint - The Fool (Andrew Weatherall Remixes)
Link Wray - Sings And Plays Guitar
Link Wray - Sings And Plays Guitar
Steve Wynn - Dek?d--Rare & Unreleased Recordings 1995-2005
Warren Zevon - Preludes
Al Green - Give Me More Love
Apollo Brown, Planet Asia, Gensu Dean, Guilty Simpson - Stitched Up & Shaken
Canned Heat - Canned Heat Blues Band (Trans Gold Vinyl/Limited Anniversary Edition)
Cautious Clay - Prototype 3000
Engine Kid - Everything Left Inside
Frankie and The Witch Fingers - Brain Telephone
Jeff Russo - The Umbrella Academy, Season 2 (Music From The Netflix Original Series)
Jonathan Winters - Unearthed
King's X - Tape Head
King's X - Please Come Here… Mr. Bulbous
The Lemonheads - Hate Your Friends
Lupe Fiasco - HOUSE EP
Mega Ran - Mega Ran 9
Negative Approach - Tied Down Demo
Neon Christ - 1984
Noel Gallagher's High Flying Birds - TBA
Pepper - In With The Old
Peter Holsapple - Our Back Pages
Richard Hell And the Voidoids - Destiny Street Demos
Robert Palmer - Sneaking Sally Through The Alley (180 Gram Emerald Green Audiophile Vinyl/Limited Edition)
Slightly Stoopid - Live At Roberto's TRI Studios
Stryper - God Damn Evil
The Bruisers - The Bruisers Singles Collection 1989-1997
The Fixx - Reach The Beach
The Glitch Mob - Drink the Sea / Drink the Sea (Ambient Version)
Tom Tom Club - The Good The Bad And The Funky
Tommy Bolin - Energy II
Triumph - Allied Forces 40th Anniversary
Various Artists - Just Leg It!!!
Small Faces - Complete Greatest Hits!
Tom Petty - Angel Dream (Songs and Music from the Motion Picture She's the One)
Flaming Lips - The Soft Bulletin Companion
Linkin Park - Meteora
Deftones - "Digital Bath (Telefon Tel Aviv Version)" / "Feiticeira (Arca Remix)"
Majid Jordan - Majid Jordan
DVSN - Sept 5th
Conor Oberst - Ruminations (Expanded Edition)
twenty one pilots - Location Sessions
The Band Camino -
Black Sabbath - Heaven & Hell
Black Sabbath - Mob Rules
Donny Hathaway - Donny Hathaway Live
Grateful Dead - Olympia Theatre, Paris, France 5/3/72
Joni Mitchell - Joni Mitchell Archives, Vol. 1 (1963-1967): Highlights
Lupe Fiasco - Lupe Fiasco's Food & Liquor Series
Steely Dan - Two Against Nature
Steely Dan - Everything Must Go
The Cure - Faith
The Doors - Morrison Hotel Sessions
The Notorious BIG - Biggie Duets: The Final Chapter
The Replacements - The Pleasure's All Yours: Pleased to Meet Me Outtakes & Alternates
War - The Vinyl: 1971-1975
The Flamin' Groovies - Bucket of Brains
Air - People In the City
Various Artists - Psyché France Vol.7
The Rolling Stones - Hot Rocks (50th Anniversary Edition)
Tim McGraw, Tyler Hubbard - Undivided / I Called Mama (Live Acoustic)
Beck - Hyperspace (2020)
Celia Cruz/Willie Colon - Celia y Willie
Dave Grusin - The Goonies (Original Motion Picture Score)
Don Davis - The Matrix--The Complete Edition
Harry Gregson-Williams and John Powell - Shrek (Original Motion Picture Score)
I DON'T KNOW HOW BUT THEY FOUND ME - RAZZMATAZZ (B-Sides)
John Carpenter & Dave Davies - Village Of The Damned (Original Motion Picture Soundtrack)
John Martyn - The Church With One Bell
Jonathan Richman - Having A Party With Jonathan Richman
Kenny Dorham - Quiet Kenny
Lamb of God - As The Palaces Burn
Nubya Garcia - SOURCE ≡ OUR DANCE
Sarah Jarosz - I Still Haven't Found What I'm Looking For/my future
The Zombies - Oddities & Extras
Various Artists - Chicago/The Blues/Today!
Various Artists - Dedicated To You: Lowrider Love
Various Artists - Jazz Dispensary: The Dank D-Funk Blend, Vol. 2
The Struts - Strange Days
Lady Gaga - Chromatica
Bill Evans - Behind The Dikes - The 1969 Netherlands Recordings
M.T.B. (Mehldau/Turner/Bernstein) - Consenting Adults
Sly & Robbie, Roots Radics - The Final Battle: Sly & Robbie vs. Roots Radics
Barney Wilen - La Note Bleue
Roy Hargrove/Mulgrew Miller - In Harmony
Various Artists - Red Hot + Blue: A Tribute to Cole Porter
The Brummies - Live from Grimeys
Robert Plant - Live at Knebworth 1990
Genesis - Live at Knebworth 1990
Ariana Grande - k bye for now (swt live)
Ariana Grande - k bye for now (swt live)
The Chemical Brothers -
Ben Howard - Variations Vol. 1
Anti-Flag - 20/20 Division
Electric Wizard - Time To Die
Ihsahn - After
Orange Goblin - Eulogy For The Damned
Sigh - Heir To Despair
Styx - The Same Stardust EP
Beastie Boys - Aglio E Olio
Jeezy - Thug Motivation: The Collection
Cat Stevens/Yusuf - Songs From Harold & Maude
Stillwater - Stillwater Demos EP
Sublime - Sublime Meets Scientist & Mad Professor Inna L.B.C.
Sublime - Sublime Meets Scientist & Mad Professor Inna L.B.C.
t.A.T.u. - 200 km/h In the Wrong Lane
The Police - Live! Vol. 1: Boston 1979
The Police - Live! Vol. 2: Atlanta 1983
The Who - Face Dances -- 40th
Amy Winehouse - Remixes
Def Leppard - Live In Oxford
Elton John - Regimental Sgt. Zippo
Tears for Fears - Live At Massey Hall
Parker McCollum - Pretty Heart
Thelonious Monk - Palo Alto: The Custodian's Mix
Ella Fitzgerald - Original Grooves: Ella in Berlin
The Sword - Age of Winters -- 15th Anniversary Edition
OneohTrix Point Never - The Fall Into Time
OneohTrix Point Never - Zones Without People
OneohTrix Point Never - Betrayed In The Octagon
OneohTrix Point Never - Russian Mind
OneohTrix Point Never - Drawn and Quartered
Various Artists - Willie Nelson American Outlaw (Live At Bridgestone Arena / 2019)
U2 - Fire (40th Anniversary Edition)
Urban Renewal Project - Posse Comitatvs #1: Border's Edge
Me'Shell NdegéOcello - Peace Beyond Passion Dlx Ed.
Vast - Music For People
Love Spit Love - Trysome Eatone
Gruntruck - Push
Lee Perry - Roast Fish, Collie Weed, Corn Bread
Opeth - Morningrise
JUNE 12 RSD DROPS EXCLUSIVE & "RSD FIRST" TITLES
"Weird Al" Yankovic - Beat on the Brat
Various Artists - Songs For You, Vol. 2
The Backsliders - Raleighwood
Chris Stamey & The Fellow Travelers - Music From The Song Book - A Brand New Shade Of Blue
St Paul & The Broken Bones - Half The City Live
Vitamin String Quartet - Vitamin String Quartet Performs My Chemical Romance
Squirrel Nut Zippers - Lost Songs Of Doc Spouchon
April March - In Cinerama
Bob Dylan - Jokerman / I And I Remixes
The Clash - If Music Could Talk
Future - EVOL (5th Anniversary)
Jamiroquai - Everybody's Going To The Moon
Miles Davis - CHAMPIONS – Rare Miles from the Complete Jack Johnson Sessions
Pearl Jam - Alive
Pearl Jam - Alive
R. Stevie Moore - On Earth
Canned Heat - Living The Blues
Hall & Oates - Voices
Jorma Kaukonen & John Hurlbut - The River Flows Vol. 2
Donna Summer - Bad Girls
Tesla - Mechanical Resonance
Boosie Badazz/MO3 - Badazz MO3
Dinner Party - Dinner Party: Dessert
EARTHGANG - Strays With Rabies
Willie Jones - Right Now
Bush - Sea of Memories (10th Anniversary)
Judas Priest - Best Of
Fleet Foxes - "Can I Believe You" / "Wading in Waist-High Water"
From First To Last - Dear Diary, My Teen Angst Has A Body Count
Beat Farmers - Glad 'N' Greasy
Gun Club - The Birth The Death The Ghost
Mr. Big - Lean Into It
Skeletal Family - Singles Plus (1983-85)
Fun Lovin' Criminals - Scooby Snacks (25th Anniversary Edition)
Sinead O'Connor - Live in Rotterdam 1990
The Waterboys - How Long Will I Love You (2021 Remix)
Fred Armisen - Parade Meeting
Del Casher - Italian Stallion OST
Tav Falco - Club Zodiac Lockdown
Jonny O'Donnell featuring Van Dyke Parks - "Cats" b/w "Funny Face"
Joe Perry - Sweetzerland Manifesto 2.0
Various Artists - Brown Acid Ten Heavy Hits Vol. 1
KMD - Mr. Hood: 30th Anniversary Edition
Various Artists - Mochilla Presents Timeless: Suite For Ma Dukes
Czarface - Czar Noir
The Lillingtons - The Backchannel Broadcast: 20th Anniversary Edition
Just Ice - Back To The Old School: 35th Anniversary Edition
The Heartbreakers - L.A.M.F. - the found '77 masters
Roy Brooks - Understanding
Jon Anderson - Olias Of Sunhillow - 45th Anniversary Edition
Karen O & Willie Nelson - Under Pressure
K.Flay - Don't Judge A Song By Its Cover
The Dirty Knobs - Humdinger/Feelin High
Lindsey Stirling - Lose You Now
Dio - God Hates Heavy Metal
John Fogerty - Blue Ridge Rangers EP
Sammy Hagar & The Circle - Heavy Metal (Live)
Matt Bellamy - Cryosleep
Frank Marino & Mahogany Rush - Real Live! Vol. 2
Alcatrazz - Born Innocent
Soen - The Undiscovered Lotus
Bad Omens - Live + Unplugged
Green Jelly - 333
Pink Freud - Piano Forte Brutto Netto (Deluxe)
Various Artists - Behind The Dykes 2: More Beat, Blues And Psychedelic Nuggets From The Lowlands 1966-1971
Various Artists - Kiss My Ass Goodbye (John Prine tribute)
Various Artists - Songs from The Astral Plane, Vol. 1: A Tribute to Jonathan Richman & The Modern Lovers
Wojtek Mazolewski Quintet - Polka Live
Smoke DZA - Rugby Thompson
Styles P - Float
Paul Ortiz Y La Orquesta Son - Los Que Son
All Them Witches - Live On The Internet
Born Ruffians - Squeeze
Born Ruffians - Squeeze
Harold Budd - I Know This Much Is True (Music from the HBO series)
Dos - Justamente Tres
Love - Everybody's Gotta Live
Johnny Paycheck - Uncovered: The First Recordings
Various Artists - Funk 70
Various Artists - Studio One Ska Fire!
Various Artists - Studio One Soul
Joe Sumner - Hope
Thai Elephant Orchestra - Thai Elephant Orchestra
Various Artists Ocean - Ocean's Eleven -- Music From The Motion Picture
Wax Poetic - Wax Poetic
Mayer Hawthorne - Impressions
Allman Brothers Band - The Final Note
Ani DiFranco - Ani DiFranco (30th Anniversary Edition
Ann Peebles - This Is Ann Peebles
Cro-Mags - The Age of Quarrel
Dave Davies - Bug
Fallujah - The Harvest Wombs
God Forbid - Determination
Joey Molland - Be True To Yourself
John Prine - Stay Independent: The Oh Boy Years Curated By Indie Record Stores
Rahsaan Roland Kirk - Live at Ronnie Scott's, London 1963
Richard Pryor - Richard Pryor
The Monkees - Missing Links Volume 1
The Monkees - Missing Links Volume 2
The Monkees - Missing Links Volume 3
The Sweet - Platinum Rare
Toby Redd - In The Light
King's X - Manic Moonlight
Bjork - BJORK X THE HAMRAHLÍÐ CHOIR
Christian McBride - Out Here
Various Artists - A Tribute to Curtis Mayfield
PVRIS - Use Me (Deluxe EP)
Mastodon - Fallen Torches
PARTYNEXTDOOR - PARTYNEXTDOOR Limited Edition Vinyl Box Set
Randy Newman - Roll With The Punches: The Studio Albums
Gorillaz - G Collection
jxdn - Angels & Demons/Driver's License
Aretha Franklin - Oh Me Oh My: Aretha Live in Philly 1972
Crosby, Stills, Nash & Young - Déjà vu Alternates
John Prine - Live At The Other End, December 1975
John Prine - Live At The Other End, December 1975
Lou Reed - Set The Twilight Reeling
Ramones - triple J Live at the Wireless Capitol Theatre, Sydney, Australia, July 8, 1980
The Cure - Wild Mood Swings
Dire Straits - Encores
Sisters of Mercy - BBC Sessions
Candi Staton - Trouble, Heartaches And Sadness (The Lost Fame Sessions Masters)
Hawkwind - Greasty Truckers Party
Dr. John, The Night Tripper - The Sun, Moon & Herbs Deluxe 50th Anniversary Edition
Fear - The Record
Various Artists - You Got The Power: Cameo Parkway Northern Soul 1964-1967 (U.K. Collection)
Various Artists - You Can't Sit Down: Cameo Parkway Dance Crazes 1958-1964 (U.K. Collection)
Denzel Curry & Robert Glasper - Live From Leimert Park
Evanescence - The Open Door
James Horner - Aliens - Original Soundtrack (35th Anniversary Edition)
John Carpenter - Ghosts of Mars (Original Motion Picture Soundtrack)
Michael Kamen - The Iron Giant
St Vincent - Piggy/Sad But True
Vince Guaraldi Trio - Baseball Theme
Queen + Adam Lambert, Freddie Mercury - Live Around the World / Love Me Like There's No Tomorrow
Various Artists - Eternal Sunshine Of The Spotless Mind (Original Motion Picture Soundtrack)
Various Artists - The Life Aquatic With Steve Zissou (Original Motion Picture Soundtrack)
Various Artists - Get It!
The Infamous Stringdusters - Undercover
Amigo The Devil - Cover, Demos, Live Versions, B-Sides
Swollen Members - Ten Years of Turmoil Greatest Hits
Saigon - Greatest Story Never Told
(Hed) P.E. - Best of Suburban Noize Years
Ruthann Friedman - Hurried Life: Lost Recordings, 1965-1971
Charles Lloyd - Manhattan Stories
Keane - Dirt EP
Rory Gallagher - Cleveland Calling Pt. 2
Bobbie Gentry - The Windows of the World
Charlie Parker - Bird in LA
Charlie Parker - Bird In LA
Kip Moore - Live From Grimey's Nashville
Ennio Morricone - The Blue-Eyed Bandit (Il bandito dagli occhi azzurri) (Original Motion Picture Soundtrack)
Jerry Garcia Band - Jerry Garcia Band (30th Anniversary)
Hot Tuna - America's Choice
Shaun Cassidy - Wasp
Tad - Inhaler
Wailing Souls - Wailing
Bastille - Vs. (Other People's Heartache, Pt. III)
Shintaro Sakamoto - The Feeling Of Love