Last year summer- Radiohead began adding archival concert footage to their YouTube page from their extensive Radiohead Public Library. This Friday (April 9), the band is reviving the series - and the first upload will be a January 2008 show, performed at London's 93 Feet East.
According to the band, the set:
"was originally intended to be an in-store performance at London record store Rough Trade East to mark the conventional release of the In Rainbows album—a plan that went awry when hordes of fans and overwhelming media coverage caught the attention of the local authorities. The entire production had to be torn down and a replacement venue found on a moment's notice. The show ultimately happened at 93ft East, a club with a capacity of a few hundred that was thankfully available for the night. The result was an electric and intimate Radiohead performance like no other, one largely unseen since—until now."
The video goes live at 3p and you can RSVP or view it below:
Along with the shows - the band is also selling a new line of Stanley Donwood designed shirts. The shirts are replicas of shirts the crew would wear on their tour - with each color representing a different department on tour - lights, video, audio, riggers, pushers, backline.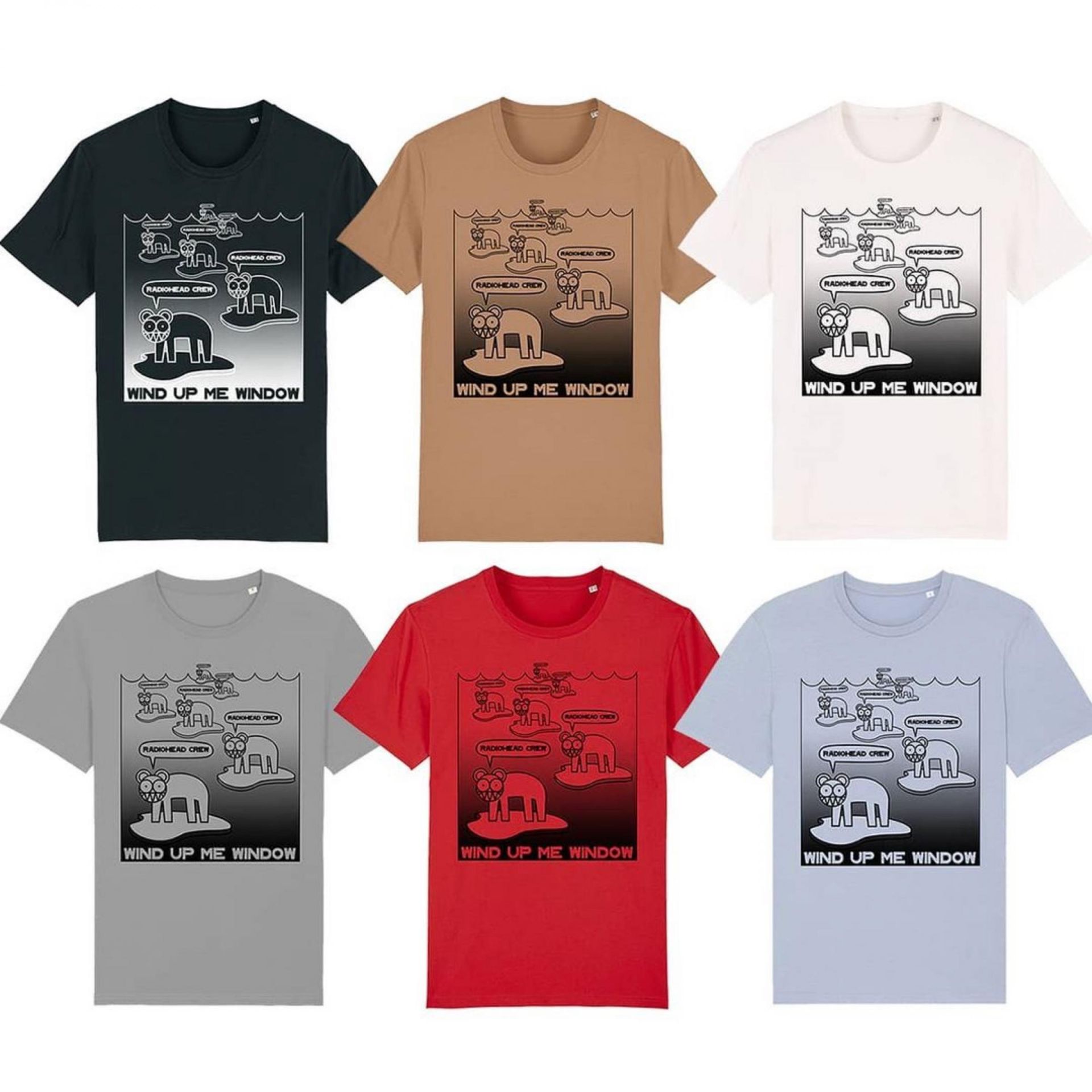 Proceeds from the shirts will benefit stage and crew organizations supported at #WeMakeEvents. Place your order HERE