Fans wanting to see Pearl Jam live in concert will have to wait another year :/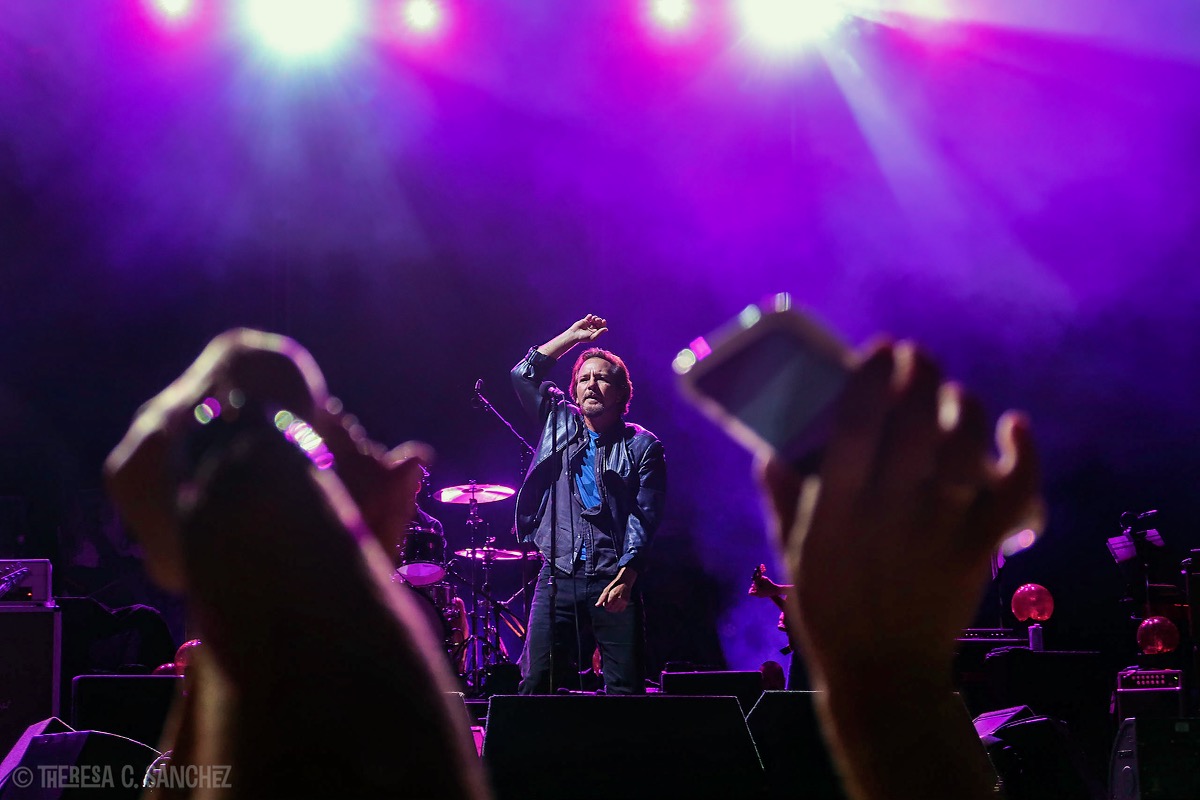 Photo: @redtesssanchez
The band has postponed their summer 2021 tour dates to summer 2022 ... and one would assume the same will happen to the never rescheduled US tour dates.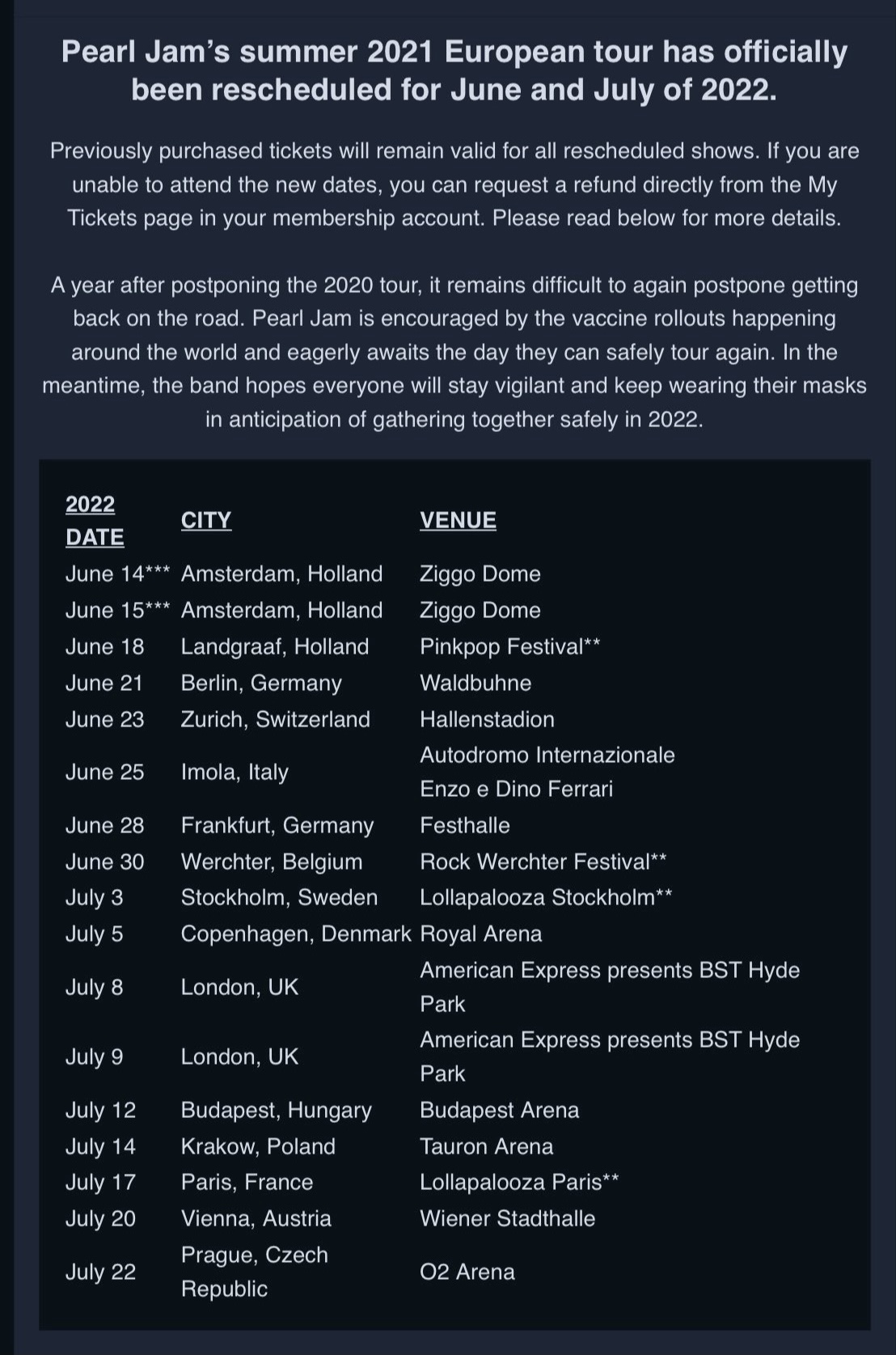 Fans wanting to see a Pearl Jam concert - won't have to wait quite long - as a way of thanking fans for their patience - the band will stream their 2010 London gig for free.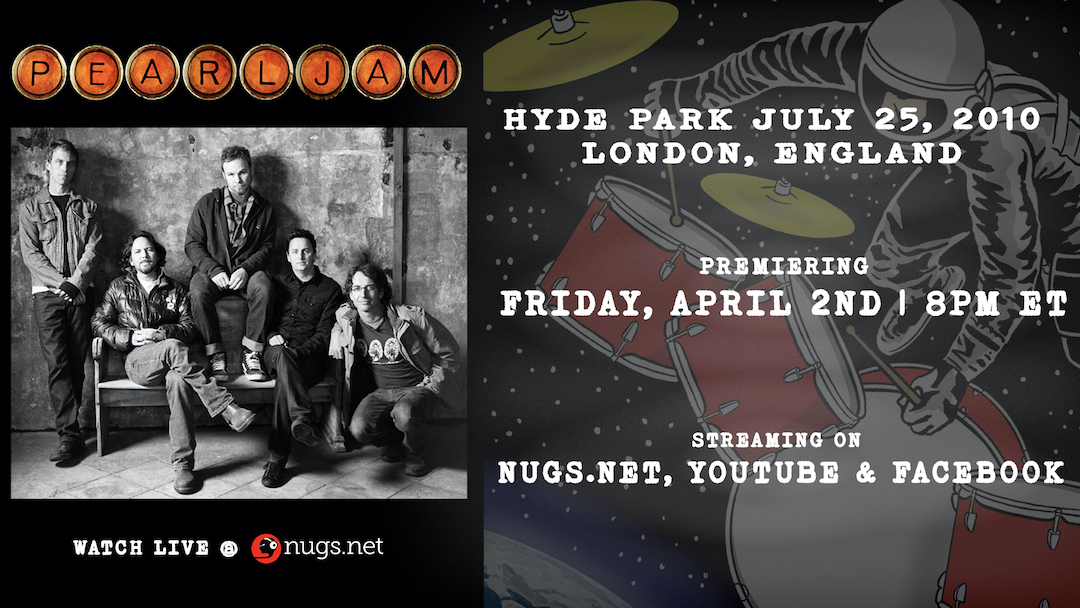 As a thank you to fans for their patience during these times, Pearl Jam will offer a free video stream of the band's 2010 Hard Rock Calling Festival (Hyde Park, London) concert, in support of their 2009 release, Backspacer.

The stream will run from Friday, April 2nd at 8 PM ET through Monday, April 5th at 11:59 PM ET on Pearl Jam's YouTube and Facebook as well as on nugs.net. There will be no cost to stream this performance.

This 27-song show was professionally filmed by the Hard Rock Calling crew and the audio was remixed by Gigaton producer, Josh Evans. "Red Mosquito" features guest Ben Harper on slide guitar.
Here's to hoping this is the last postponement and we get those US dates sooner than later!