Rather than guitar power chords - Weezer's latest album is chock full of piano and orchestral arrangements.
Since the band hasn't been able to tour to support the album (yet - their show in DC with Fall Out Boy and Green Day is still scheduled for August 8, 2021) they have decided to give a live preview of the album - with a twist.
The band will perform the album in full (along with some other songs from their extensive library) with help from the Los Angeles Philharmonic and Youth Orchestra Los Angeles.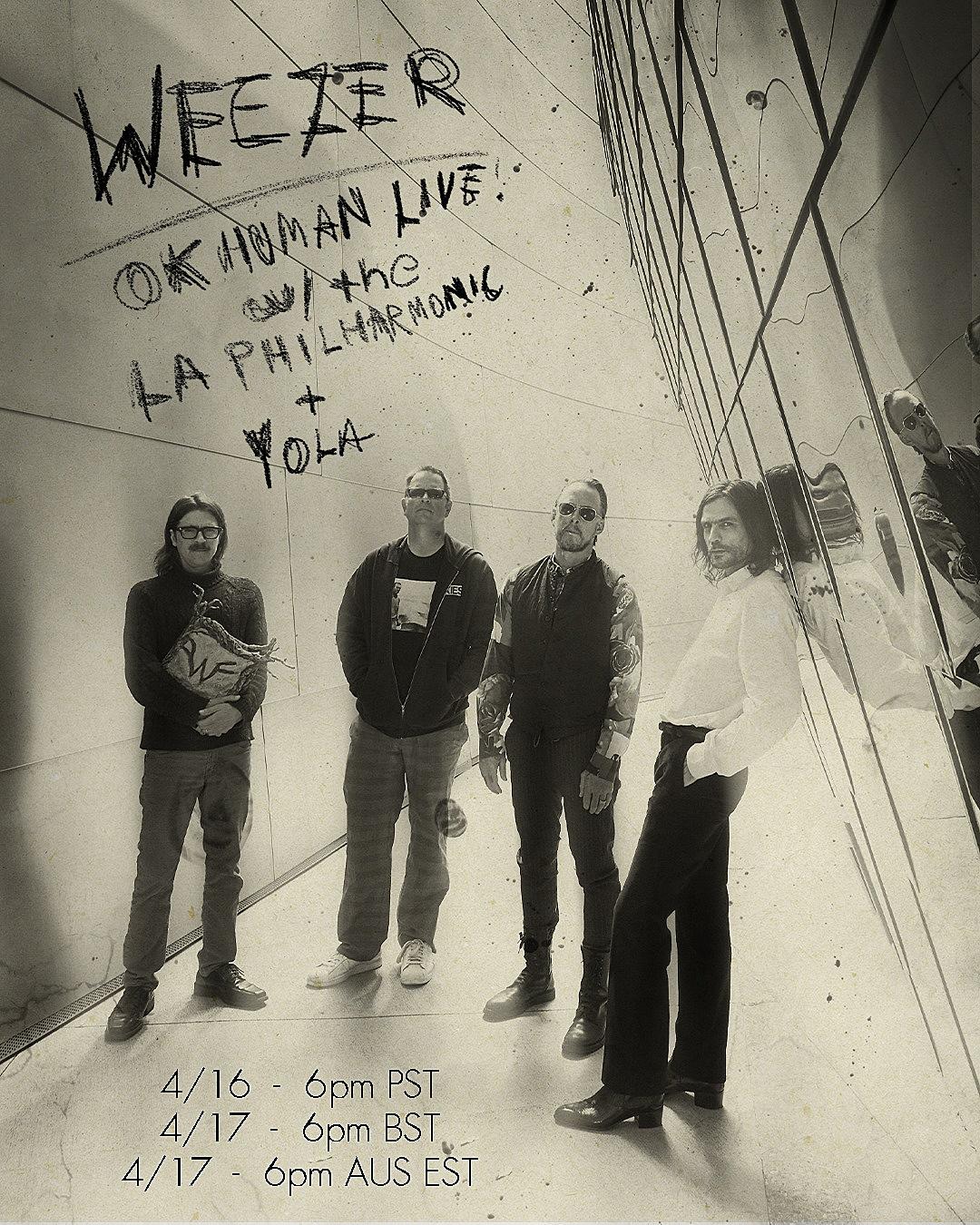 The stream goes live April 16 at 9 PM ET (along with some other times for viewers in Asia and Australia). Tickets are on sale now HERE