Dave Grohl may be the son of a public school teacher, but he will be the first to admit he's the last one you want teaching you (or his kids) .. unless its music education.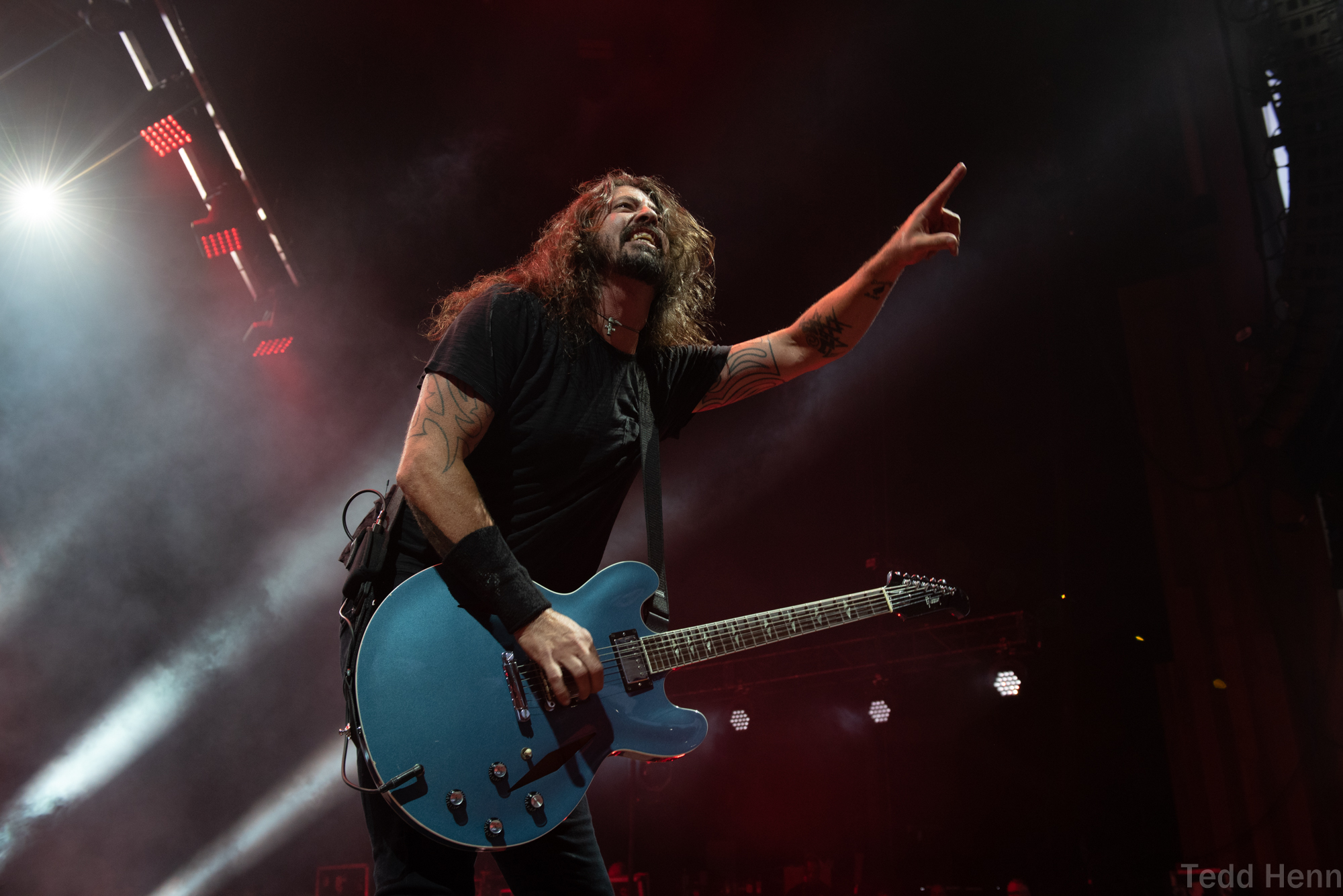 In a recent interview on the BBC Breakfast program - Dave explained -
"My kids know who I am, okay? I've read my report cards to my kids before, so they're not necessarily going to come to me for anything academic – they just don't. I could be a cheerleader, I could make you a great breakfast and I could make you smile before you start your day, but you don't necessarily want me in your history lessons, you don't necessarily want me helping you with trigonometry."
He went on to drop a little musical education knowledge - giving three albums parents should introduce their kids to : The Beatles' Sgt. Pepper's Lonely Hearts Club Band ("That album still connects the way it did the day it came out"), AC/DC?'s Back In Black ("That is rock'n'roll drumming 101!") and Saturday Night Fever by the Bee Gees ("I like myself a little party every now and then…").
Hear the entire video below:
Foo Fighters also just released a new video for the track No Son Of Mine, from their latest album - Medicine at Midnight
On the song - Dave says:
"This is the kind of song that just resides in all of us and if it makes sense at the time, we let it out. Lyrically it's meant to poke at the hypocrisy of self righteous leaders, people that are guilty of committing the crimes they're supposedly against…"
We're just gonna go out and say - we'd go back to school in a minute to have Mr. Grohl teach us trig ... LOL