Phoebe Bridgers made her Saturday Night Live debut last night (February 6) on the Dan Levy hosted episode. The Grammy-nominated singer-songwriter performed "Kyoto" and "I Know the End" from her album Punisher.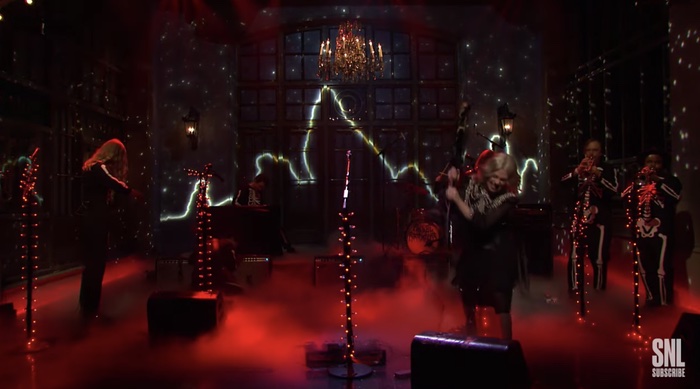 She ended the show by smashing her guitar against her stage monitor after performing "I Know the End" - a rock and roll act that won the heart of the internet:
Check out her performances below
Phoebe Bridgers: Kyoto (Live) - SNL
Phoebe Bridgers: I Know The End (Live) - SNL
Rock and Roll !