If you are reading this - there's a good chance you miss going to concerts and seeing your favorite (or next favorite) musicians perform live. And as we've seen over the past 9 months - the artists miss performing as well .... but you know who really misses the concerts - are the roadies and venue staff who depend on these concerts to make a living.
Early on in the pandemic - concert promoter started Crew Nation - to help raise money for these out of work individuals. Like similar charities, they have come up with creative fundraisers for these causes (have you seen the IMP custom concert posters?!)
Another creative fundraiser was 'One for the Roadies' - where YETI sent artists a Roadie® Cooler to personally customize for their fans that were auctioned off with the proceeds going to Crew Nation.
Well - the first fundraiser was so successful - they're back for round two - with One For the Roadies Encore Edition

Through January 12 - you can bid on customized coolers by some amazing musicians (and apparently artists) like Beastie Boys, Wilco, Phoebe Bridgers, Fleet Foxes, My Morning Jacket, Brittany Howard, Brandi Carlile, Billie Eilish, Natanthiel Rateliff and more!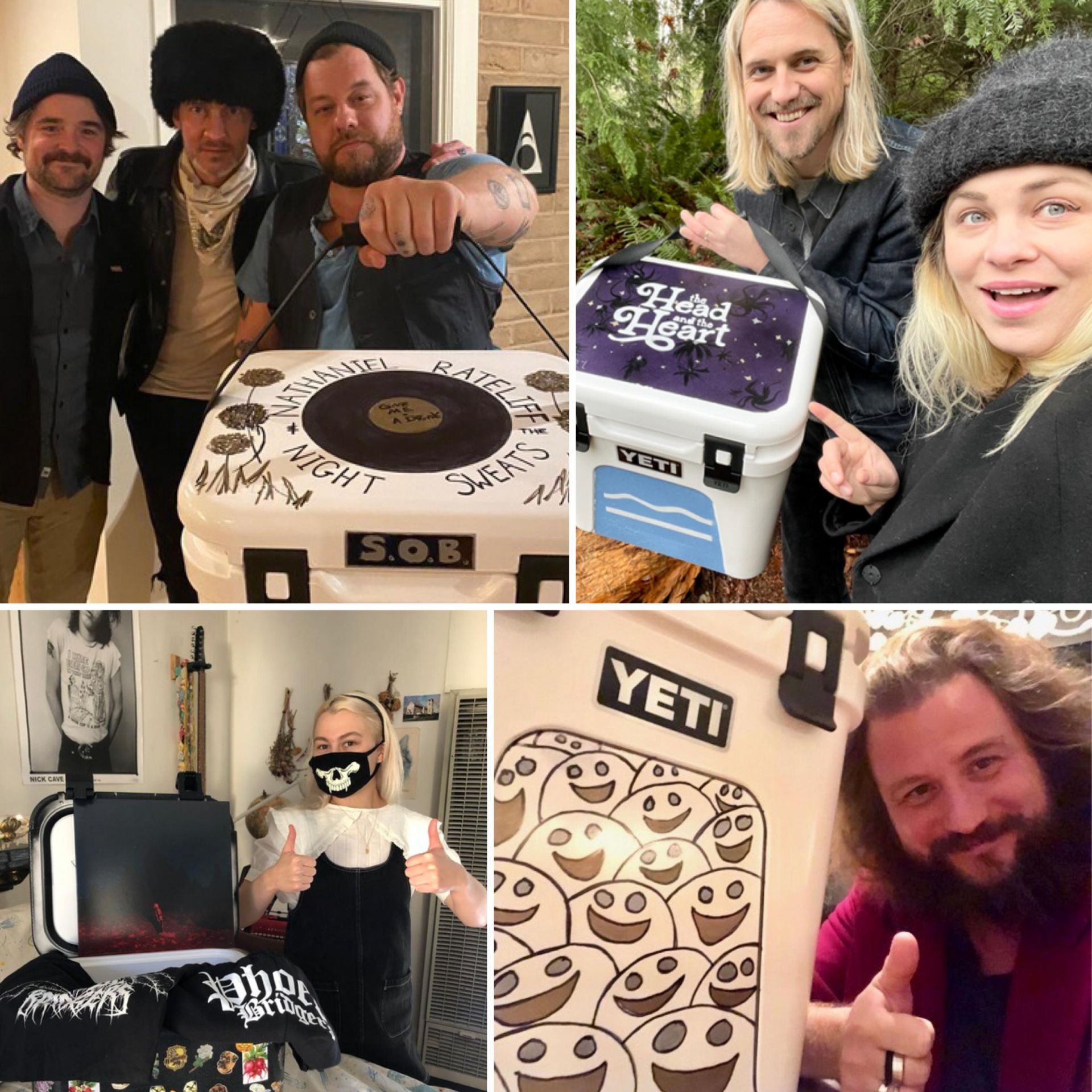 Yeti will make its own donation matching all proceeds up to $100,000!!!
So if owning a cooler customized by one of your favorite artists - and knowing it is helping out of work roadies sounds like something you'd like to start your 2021 with - head over to the One For The Roadies (Part 2) site ... and happy bidding!