It would not be the holiday season in Naptown without the AMFM "Annapolis Christmas Show" at Rams Head On Stage.
AMFM - the Annapolis Musicians Fund for Musicians - has had an unprecedented year - supporting musicians in need during the pandemic, and the local community has provided tremendous support to make this all possible.
So, as a way to say "thank you" they are giving back to our beloved community with two free shows, featuring live performances from Rams Head On Stage and virtually.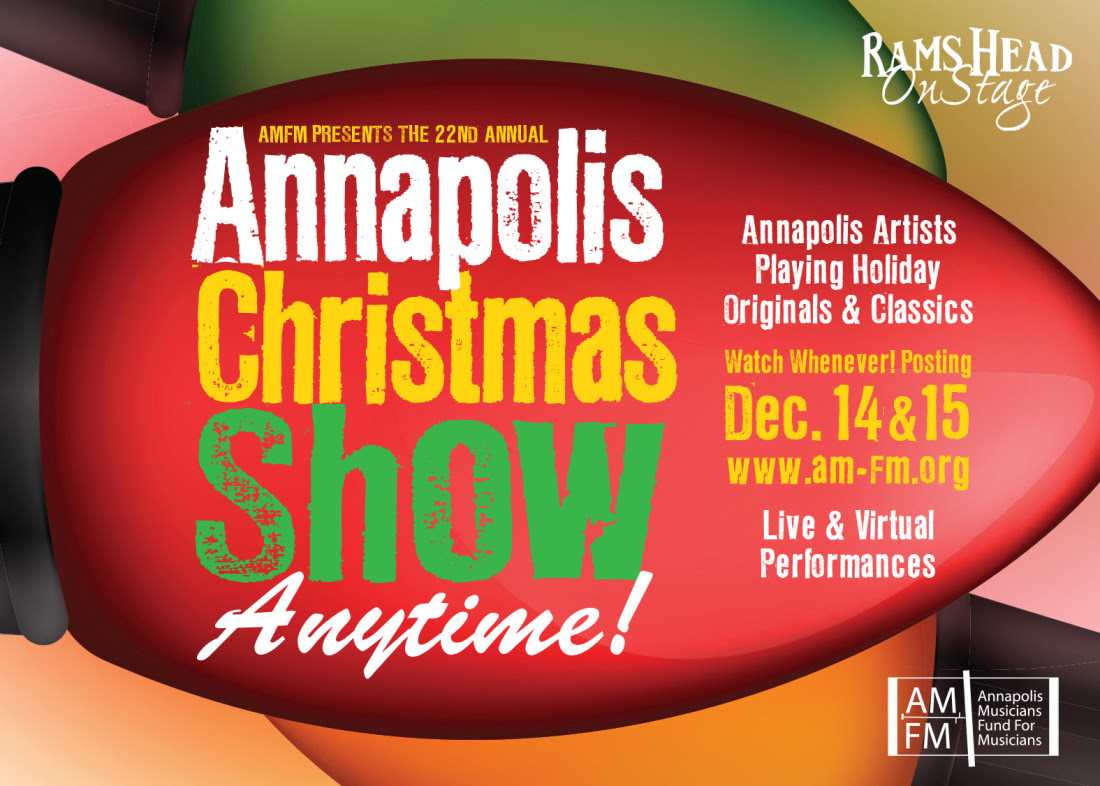 Show #1 will post Monday, December 14th at 7 PM and Show #2 will post on Tuesday, December 15th at 7 PM, both can be found online at www.am-fm.org.
A great lineup of talented, local artists that will be performing a mix of original and classic holiday songs, that you can watch from the comfort of your own living room.
This show was inspired by the release of the popular holiday album, "An Annapolis Christmas" 22 years ago, and is now an annual tradition for many local music lovers.
AMFM "Annapolis Christmas Show" will feature performances by:
Guava Jelly | East is East | Angie Miller and Ben Grant | Dean Rosenthal's 4 Piece Racket | Doug Segree | Dan Haas Band | The Geckos | John Van Dyke | Matt McConville | Michael K and PJ Thomas | The Naptown Brass Band | Meg Murray and Bryan Ewald | Jordan Sokel | The Befuddlers | Sweet Leda | Ben Heemstra
AMFM thanks all who have been so generous with your donations this year, and if you are inclined to throw a few dollars in the tip jar, feel free to do so here: https://www.paypal.com/paypalme/amfminc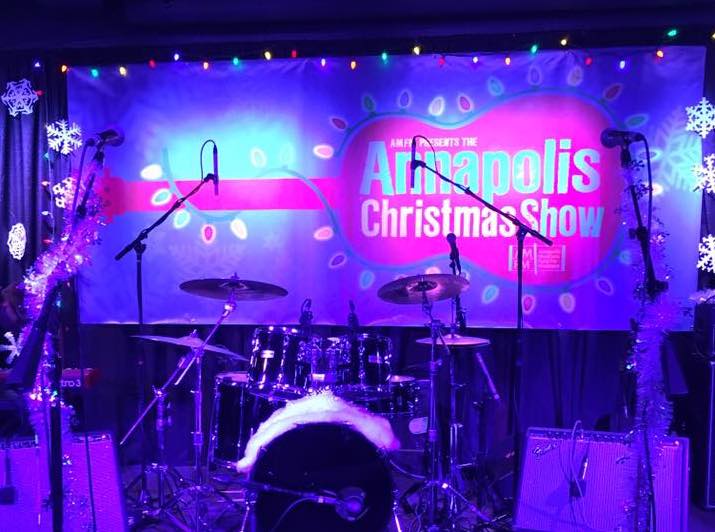 AMFM is a non-profit organization created to provide temporary financial relief to professional Annapolis area musicians who cannot work due to sickness, injury, or any other circumstance leaving them unable to perform. This fund acts as an emergency relief fund for lost income. Additionally, the organization provides scholarship funds to further educate young Annapolis area musicians.