Well ... The Flaming Lips teased it ... tested it ... scheduled it ... and now have made the decision to delay the "World's First Space Bubble Concert" due the surge in Covid cases in Oklahoma City
In response to the COVID-19 outbreak, Wayne Coyne told Rolling Stone:
"It's worse here than it's ever been," frontman "We know of an emergency room worker just a couple of nights ago who said someone came in, and they didn't have any place for them, and they died, and they shouldn't have died. They were a young person. The mayor is advising us, 'Let's not get together in big groups' … I think we're just feeling like this is going against what our concerts are really about."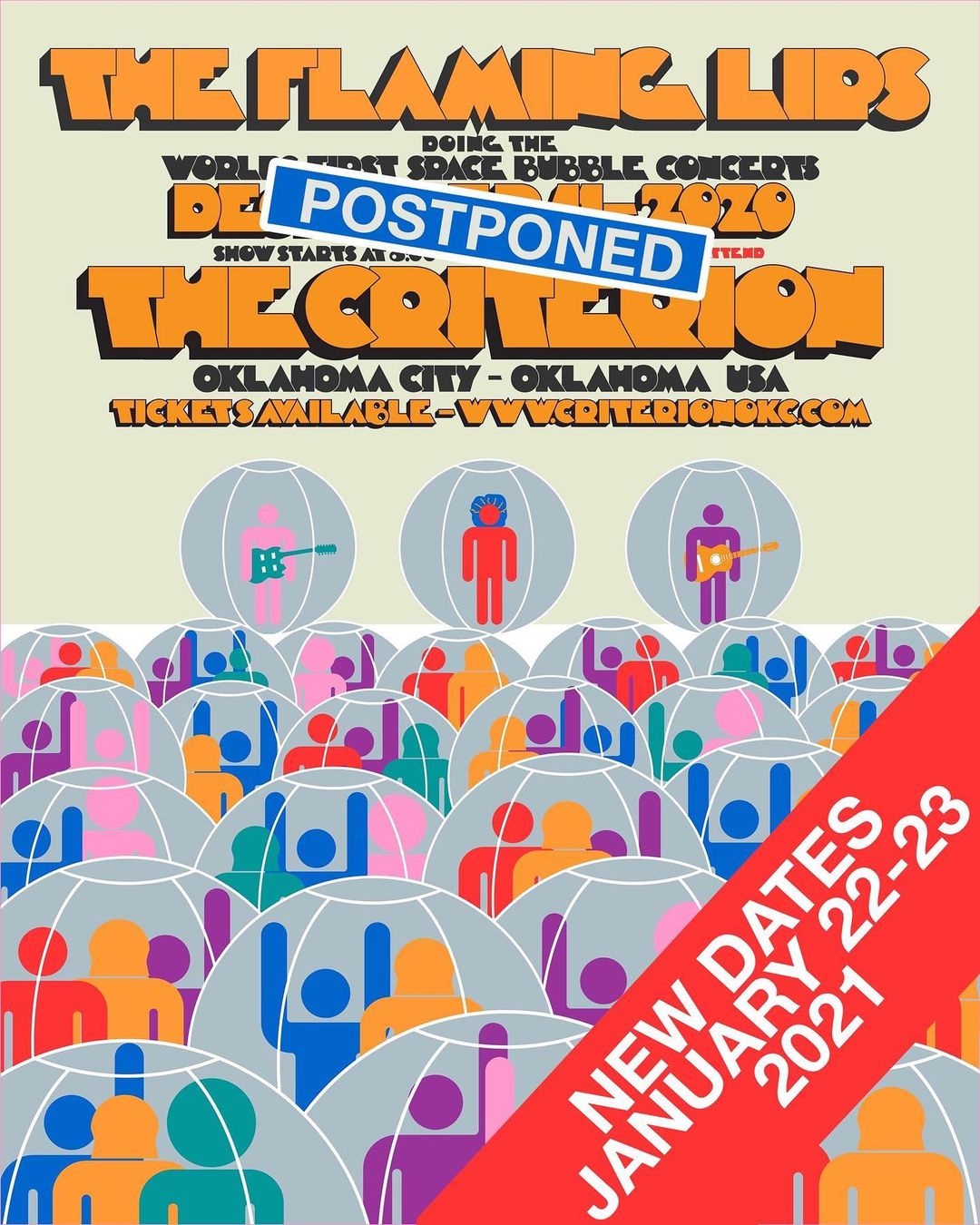 The concert are now scheduled for January 21-22, 2021
The band has agreed to refund anyone who cannot make the new dates ...