A lot of people engaged in some completely warranted 'stress eating' during the election night coverage ... we're not sure if Lana Del Rey was stress eating - but she was watching the poll results come in from a Denny's ...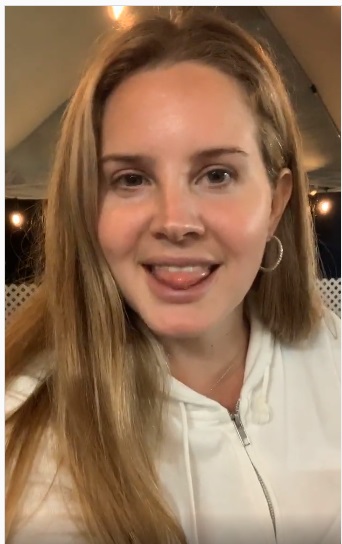 And this parking lot dining room seemed to be as good a place as any to give her fans some good news and bad news. The bad news is that her new album - "Chemtrails Over the Country Club" which is done and she is very happy with it - has had its release date pushed back 16-weeks - due to the shut down of vinyl production plants. She says the album is beautiful, folksy, and very different than Norman Fucking Rockwell.
The good news - in the meantime - she will be dropping a digital record of American standards and classics in time for Christmas. Apparently it will include covers of Patsy Cline and Americana songs with Nikki Lane.
She also released an a cappella version of You'll Never Walk Alone - for a documentary about the English Premier League champions - Liverpool Football Club. The song has served as the teams anthem for many years.
Here's a clip of the recording :