Tenacious D -- aka Jack Black and Kyle Gass had planned a "The Purple Nurple Tour" for 2020 - visiting the 'Swing States' across the country to help encourage a massive voter turnout in this year's election ... well - obviously the tour was canceled due to the ongoing COVID-19 epidemic in the U.S.
But -- JB and KG knew that ,with great rock comes great responsibility' and were determined to find a way to help get the vote out this fall. What they landed on is better than anyone could have dreamed: a raucous, pitch-perfect cover of the Halloween classic "Time Warp" from the legendary camp hit Rocky Horror Picture Show!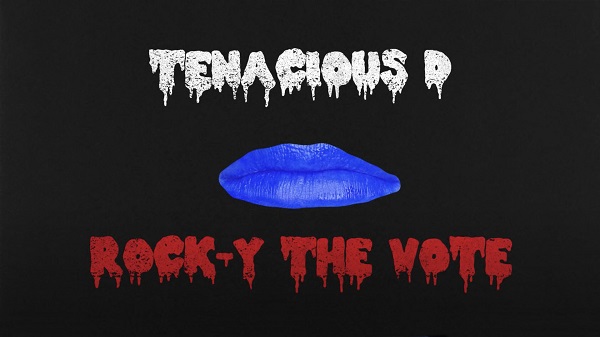 And the D enlisted some help of their friends for the ensemble piece - including Susan Sarandon, Sarah Silverman, John Waters, Jamie Lee Curtis, Karen O, Reggie Watts, Ezra Miller, Ilana Glazer, Phoebe Bridgers, John Heilemann, George Takei, Eric Andre, King Princess, Michael Peña, and Peaches!
Check it out below and DON'T forget to vote!