Gorillaz- who are recognized by The Guinness Book Of World Records as the planet's 'Most Successful Virtual Act', have revelaed the full details of the song machine project they have been teasing us with all year.
The album, a collection of collaborations, is titled Song Machine: Season One - Strange Timez, and will be released October 23.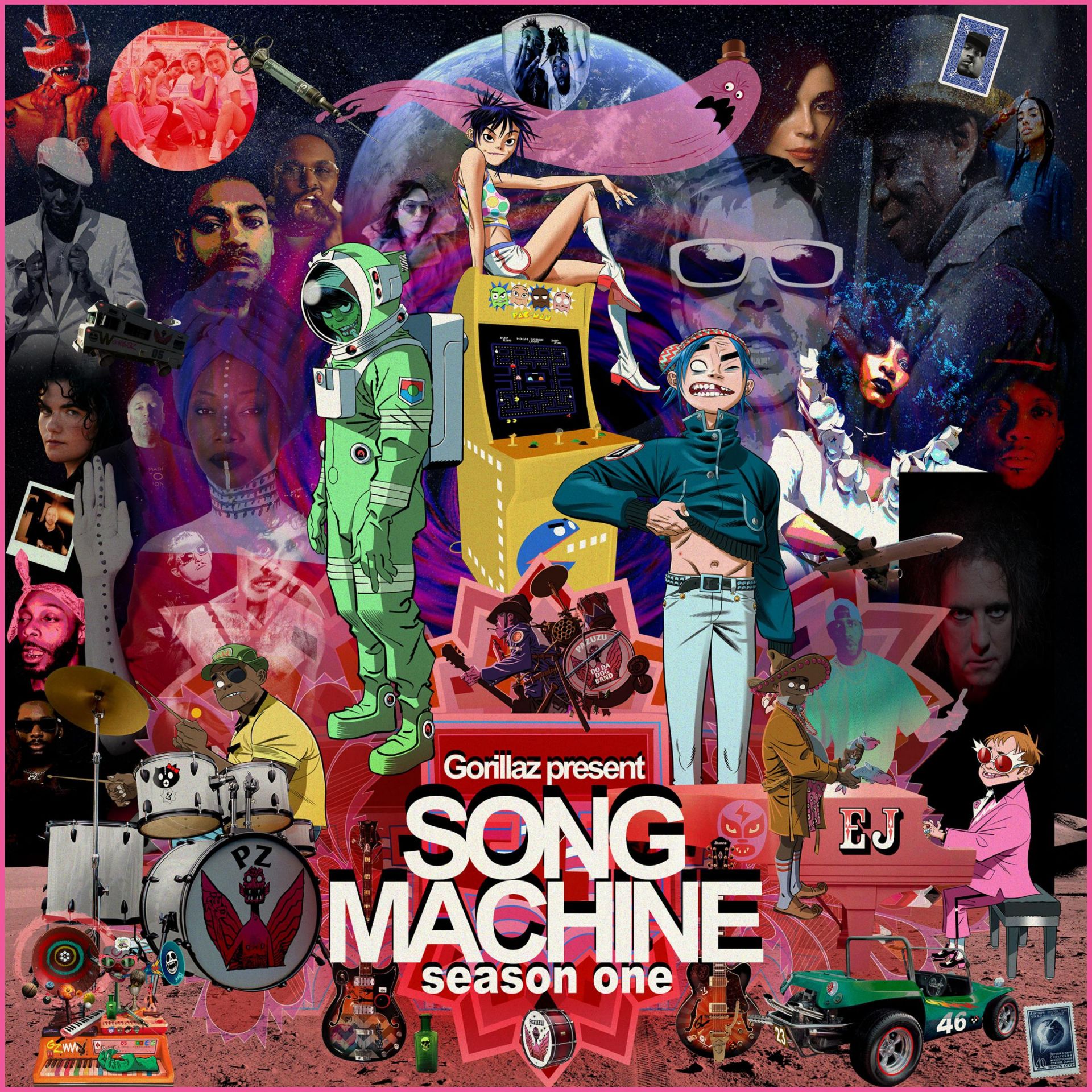 Photo courtesy of Gorillaz
The album features collaborations with Robert Smith of The Cure, Beck, St. Vincent, Elton John, Peter Hook of New Order and more.
The project's sixth and latest release is the track featuring Robert Smith, aptly titled Strange Timez - was accompanied by a video showing the group on the moon, spinning around the earth
Gorillaz - Strange Timez ft. Robert Smith (Episode Six)
The group also announced they will hose , Gorillaz will host a global livestream -SONG MACHINE LIVE - on December 12 and 13 via LiveNow.
See the full track listing - minus the Tame Impala collab we hoped for, below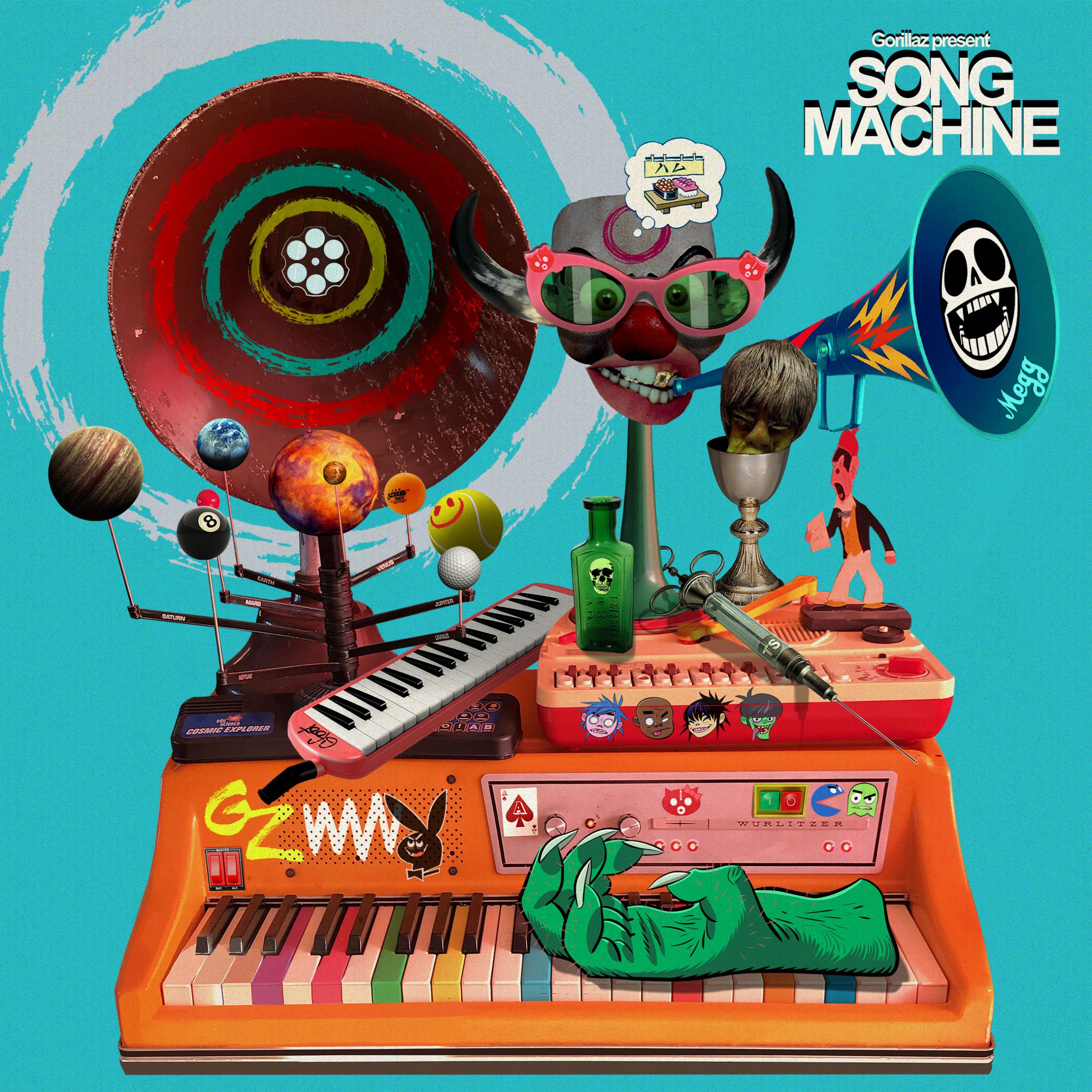 Photo courtesy of Gorillaz
Song Machine: Season One – Strange Timez:
01 Strange Timez [ft. Robert Smith]
02 The Valley of The Pagans [ft. Beck]
03 The Lost Chord [ft. Leee John]
04 Pac-Man [ft. ScHoolboy Q]
05 Chalk Tablet Towers [ft. St. Vincent]
06 The Pink Phantom [ft. Elton John and 6LACK]
07 Aries [ft. Peter Hook and Georgia]
08 Friday 13th [ft. Octavian]
09 Dead Butterflies [ft. Kano and Roxani Arias]
10 Désolé (Extended Version) [ft. Fatoumata Diawara]
11 Momentary Bliss [ft. slowthai and Slaves]
Song Machine: Season One – Strange Timez Deluxe:
01 Strange Timez [ft. Robert Smith]
02 The Valley of the Pagans [ft. Beck]
03 The Lost Chord [ft. Leee John]
04 Pac-Man [ft. ScHoolboy Q]
05 Chalk Tablet Towers [ft. St. Vincent]
06 The Pink Phantom [ft. Elton John and 6LACK]
07 Aries [ft. Peter Hook and Georgia]
08 Friday 13th [ft. Octavian]
09 Dead Butterflies [ft. Kano and Roxani Arias]
10 Désolé (Extended Version) [ft. Fatoumata Diawara]
11 Momentary Bliss [ft. slowthai and Slaves]
12 Opium [ft. EarthGang]
13 Simplicity [ft. Joan as Police Woman]
14 Severed Head [ft. GoldLink and Unknown Mortal Orchestra]
15 With Love To An Ex [ft. Moonchild Sanelly]
16 MLS [ft. JPEGMAFIA and CHAI]
17 How Far? [ft. Tony Allen and Skepta]