Besides a brief appearance on The Late Show With Stephen Colbert's tribute to the late John Prine - Brandi Carlile has been relatively quiet during her quarantine. But the Grammy award winner has decided to pick up the guitar again and make some virtual appearances in the coming weeks -
We told you about the massive All In For Wa. concert Carlile will also take part in on Wednesday, June 10 at 10 p.m. ET with Pearl Jam, Dave Matthews, Ben Gibbard, Allen Stone and many more. The fund's goal is to raise $65 million dollars for Washington state residents in need - with all individual donations under $1 million being matched by Amazon founder and CEO Jeff Bezos up to $25 million !!! (more info)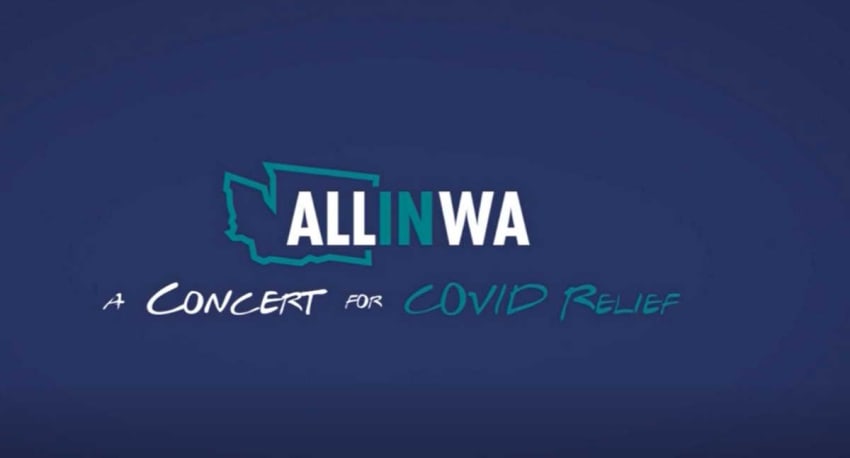 But the biggest news for fans came this week from Camp Carlile - where the singer announced she will be starting a series of live performances along with band mates Phil and Tim Hanseroth and Josh Neumann aka - the twins.
The 'shows' will each feature the trio performing one of her albums in full ... starting with the Grammy Award-winning, 'By the Way, I Forgive You'. The ticketed virtual performance taking place on her 39th Birthday - Monday, June 1st, at 9 p.m. ET, via Veeps.com. Proceeds from the ticket sales will go to directly toward Carlile's touring band and road crew, who are out of work this summer but still on payroll.
Ticket prices are on a 'pay what you want' scale and available HERE.
Here is Brandi's reveal of the concert series: