Since April 27 -Grace Potter has been weekly live stream music sessions titled Monday Night Twilight with Grace Potter. (The show airs each Monday at 9 p.m. ET on her socials and YouTube)
In the sessions - Grace offers "intimate, acoustic performances of new songs, deep cuts, special requests and well-chosen covers, shot live from her home in Topanga Canyon, CA."
One of those new songs is a track called Eachother - specifically spelled as one word - because "In the end - we still have one another".
Of the song, Potter said:
The chorus of the song just kind of exploded out of my heart all at once. It was about 5 days into the quarantine and I had just gotten off the phone with a friend who was having a really tough time with the isolation. I was in our living room, watching my son & husband fixing our broken train set and found myself flooded with an overwhelming sense of gratitude & contentment.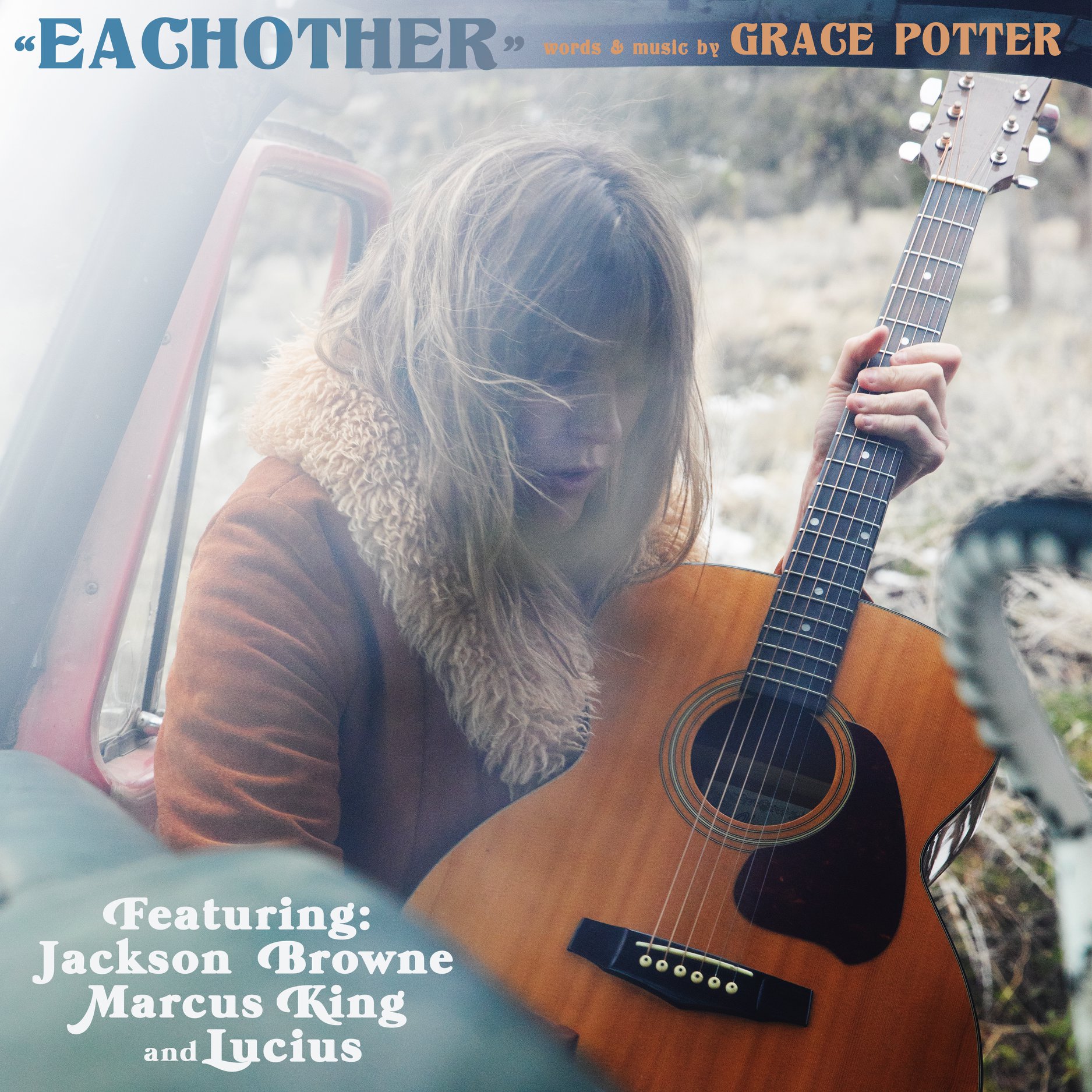 The song was so special to Grace, she recruited some friends, Lucius, Jackson Browne, and Marcus King, to record a version of the song and officially release it. You can hear the live raw version and produced versions below.
Grace Potter - "Eachother" (Lyric Video)
Grace Potter - "EachOther" (#StayHome and Sing #WithMe)