Dave Matthews Band has decided to get into the archival concert webcast game with the DMB Drive-In.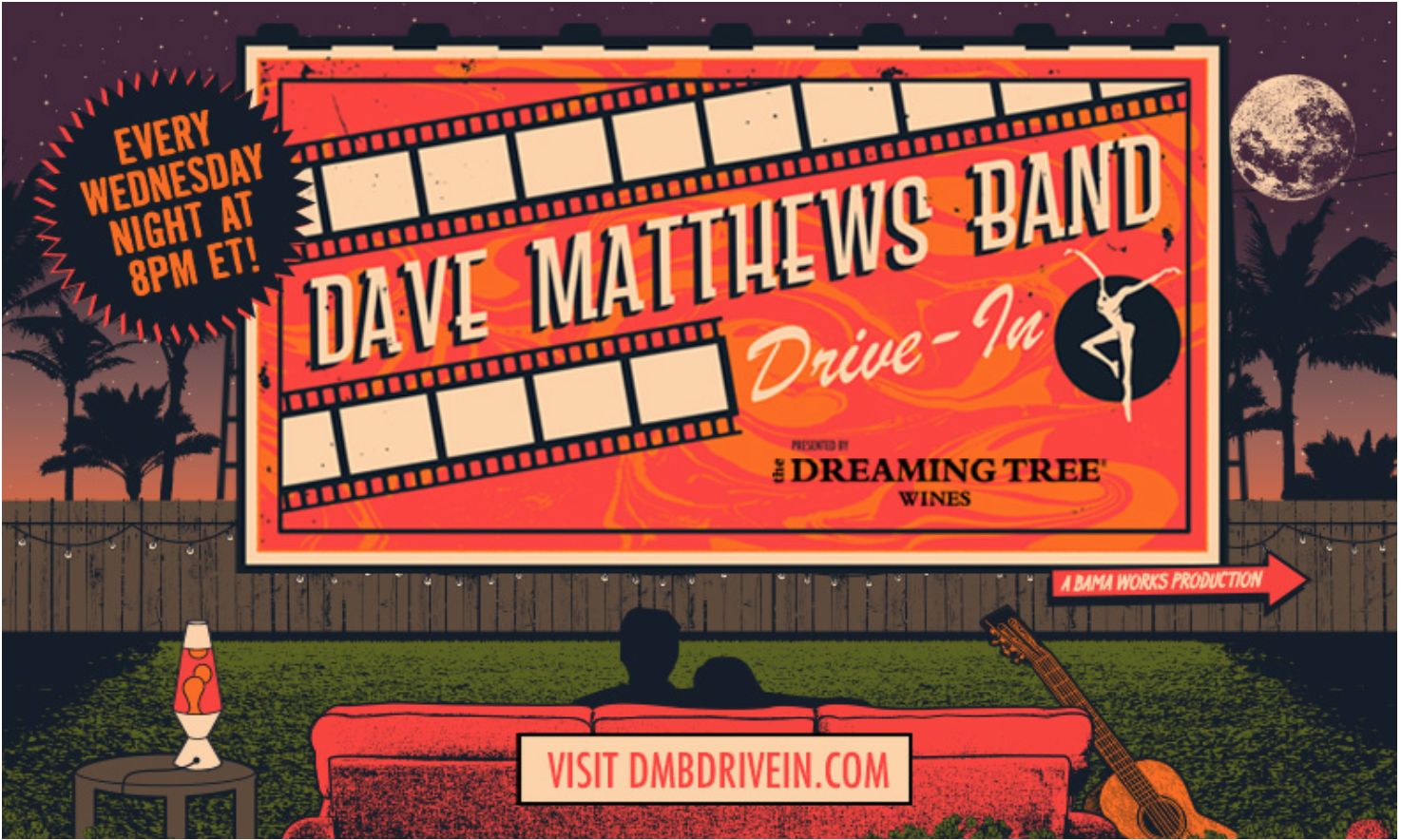 (via www.davematthewsband.com)
The band will broadcast a full show from their archives each Wednesday night via dmbdrivein.com. The band kicked the series off last week with their 2016 show from Deer Creek Indiana.
This week's installment, debuting Wednesday, May 13th at 8pm ET, features the band's Xfinity Theatre (Hartford, CT) show from June 22, 2019
The series is presented by Dave's The Dreaming Tree Wines and each week will spotlight and raise money for a different charitable organization. This week's charity is - Meals On Wheels America - who are focused on keeping older Americans safe and nourished amid Covid-19
Maybe on of Dave's DC area shows will make it to the screen