Proms, in person graduations, sports and the remainder of their school year were all cancelled - but that didn't stop Broadneck High School's Class of 2020 from pulling off another high school tradition - the senior prank.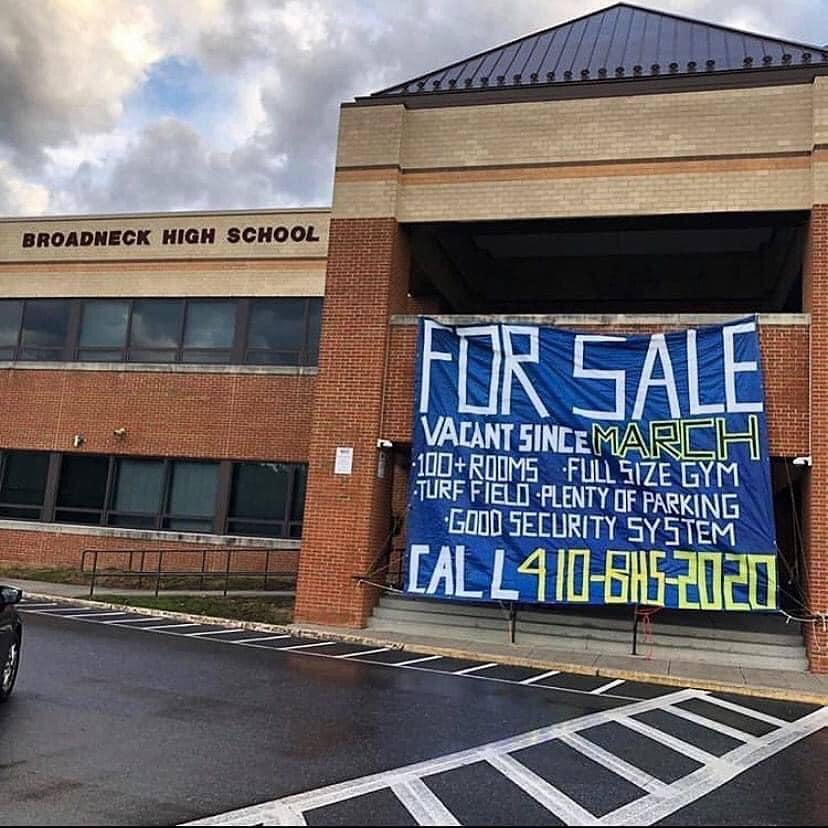 Senior Pranks are somewhat of a right of passage - and these students decided it was only appropriate to put a pandemic spin on their gag ... posting a "For Sale" sign on their now vacant high school building.
One student (who will hopefully be a film major somewhere this fall) put together this amazing video showing how the prank was pulled off. Under any other circumstnances, posting evidence of the prank would have been a bone headed move most likely resulting in them getting caught. But with the circumstances the kids are in - seems like everyone got a good laugh out of the move.
Well played Broadneck High School Seniors!