It's been an up and down week for Weezer fans ... first came the news that the release of band's new album, Van Weezer, would be delayed TFN ... but , the band supplimented the bad news - with some good news - the release of new song and video from the album - for the song Hero (see it HERE)
And now - the band will cap off the week performing another song from the album ... sort of.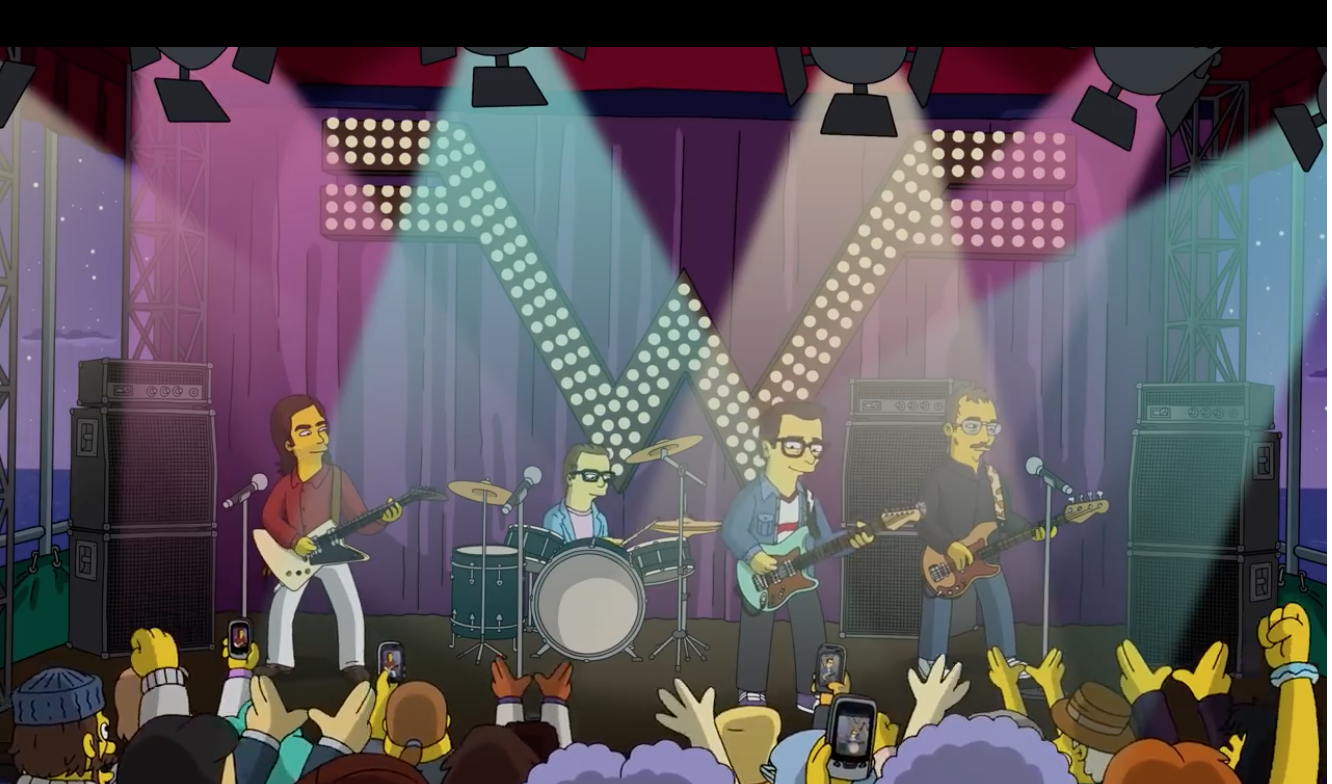 The band is getting animated and will appear on The Simpsons this Sunday on FOX ( May 10 at 8pm EST). The band won't be themselves though - they'll appear as a cruise ship cover band called Sailor's Delight - who happens to cover Weezer songs :)
They will play 'newer Weezer' songs, from The Black Album and Pacific Daydream, and will reveal the NEWEST Weezer song "Blue Dream" - from Van Weezer.
Oh - they also shred through the show's iconic theme song
Weezer Plays The Simpsons Theme Song