With physical concerts and festivals being rescheduled and even worse cancelled in 2020 - we now seen our first announcement for a live stream festival.
Love From Philly is being billed as "a virtual music and arts festival created to help aid the arts and entertainment sectors of the city of Philadelphia"
The event will take place May 1-3 on the Love From Philly website.
Scheduled to appear are Kurt Vile, G. Love, Man Man, Mondo Cozmo, Nick Bockrath of Cage The Elephant, Eric Slick of Dr. Dog, Schoolly D, Dice, Raw, Eric Bazilian, Tom Hamilton of JRAD, Lauren Hart, Marc Brownstein of Disco Biscuits, and Sean Hoots of Hoots and the Hellmouth - along with additional artists to be added in the coming days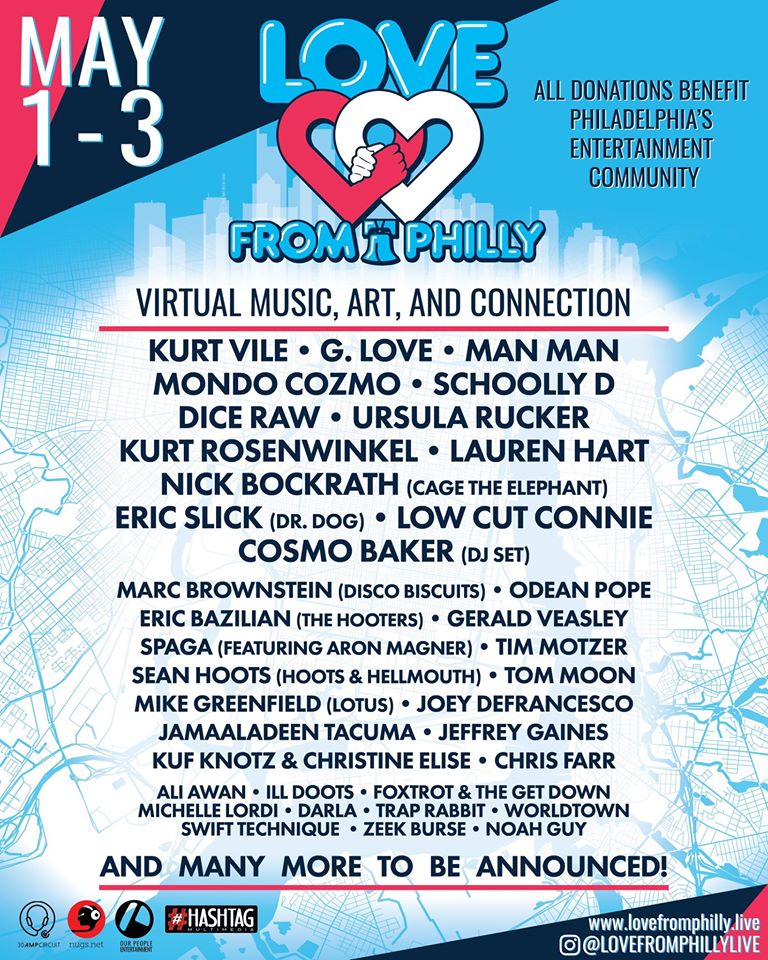 Donations from the event will benefit two Philadelphia non-profits: 30amp Circuit, the city's only non-profit dedicated exclusively to the health and wellness of musicians, as well as The Philadelphia Venue Workers Relief Fund, giving out grants directly to unemployed Philly music venue workers.