The Annapolis Musicians Fund for Musicians' (AMFM) Tunes from the Town - a virtual benefit concert series - continues all this week with more quarantine concerts from our favorite local artists.
The series- presented as a combined effort of Annapolis Town Center and Symmetry Creative Agency - will benefit AMFM - who is actively working to help local musicians who have been hard hit by the COVID-19-related shutdowns of music venues.
Annapolis Town Center and Symmetry Creative Agency will match dollar for dollar every donation made by the end of April to AMFM, up to a total of $5,000. With the support of the community, this campaign can raise $10,000 for musicians in need! To donate, visit the AMFM website.
Concerts Stream starting at 8pm at https://www.facebook.com/AnnapolisTownCenter.
4/20 – Alexander Peters
04/21 – Aaron Yealdhall (Skribe)
04/22 – PJ & Neal
04/23 – Nick DePietro (of The Vibesmen)
04/24 – Mac & Blue
04/25 – Charles Kavoossi With Jessie Dean
04/26 – Timmie Metz
04/27 – Ray and Savannah Weaver
04/28 – Noelle & Jeff Packett
04/29 – J & Todd Kreuzburg
04/30 – Jordan Sokel
05/01 – Pete Best / Peterbuilt
05/02 – The Befuddlers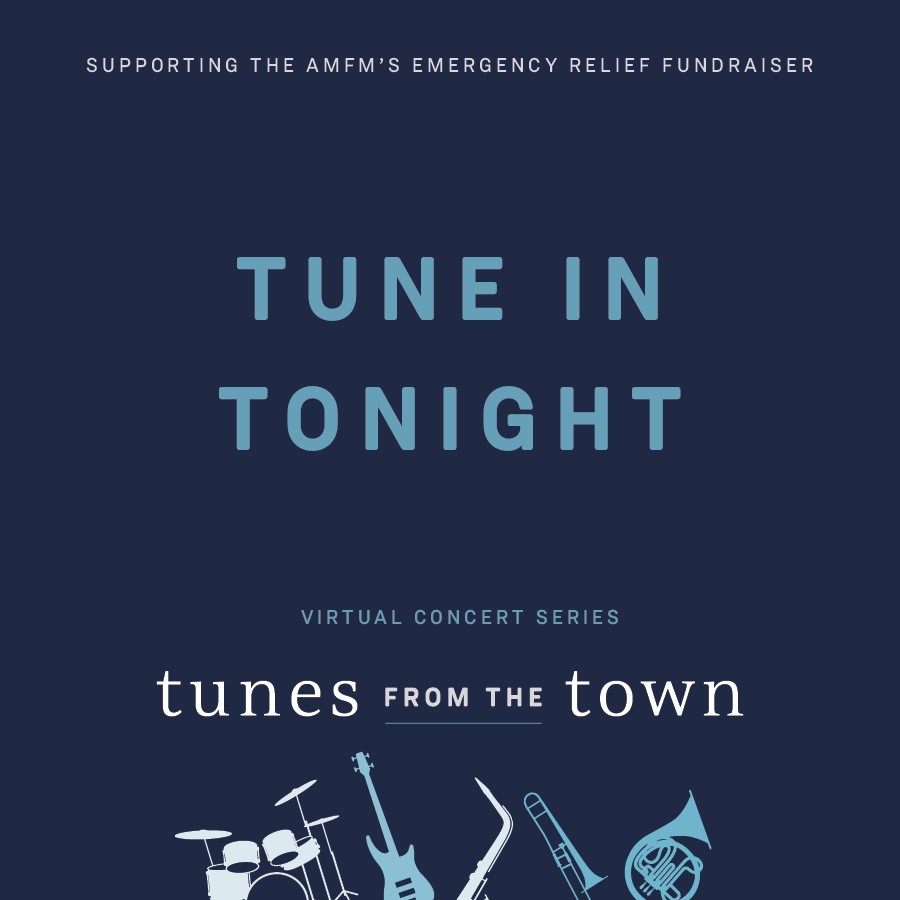 AMFM is a 501c-3 a non-profit created to provide temporary financial relief to professional Annapolis musicians who cannot work due to sickness, injury, or any other circumstance leaving them unable to perform. This fund acts as an emergency relief fund for lost income.