With their world tour temporarily on hold, Glass Animals front-man Dave Bayley has been busy creating music from his home studio and over the last few weeks - and due to popular demand - the band has released the first portion of their 'Quarantine Covers'. This includes covers of Nirvana's 'Heart Shaped Box' and Lana Del Rey's 'Young & Beautiful'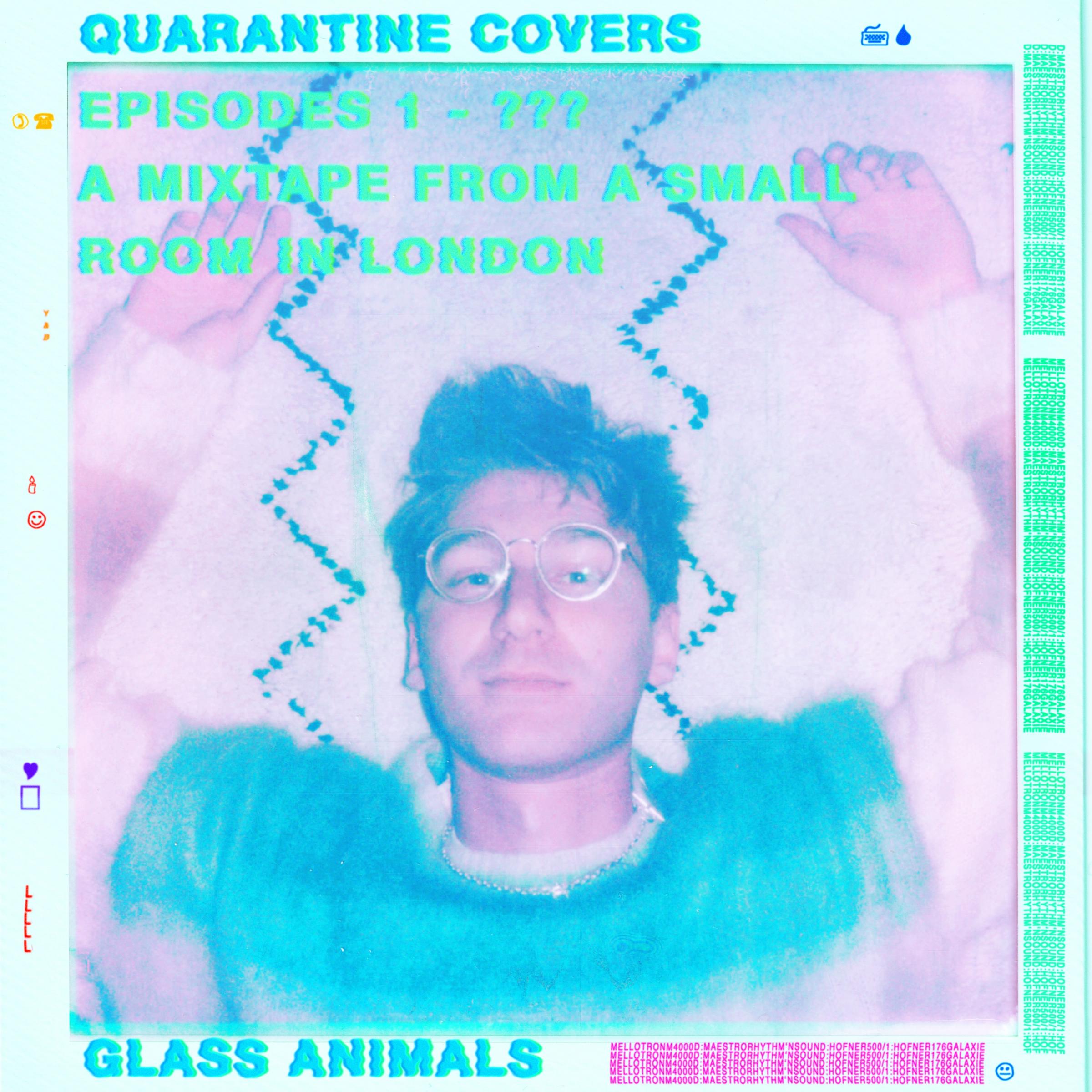 Glass Animals - Quarantine Covers. Episode 1. (Nirvana - Heart Shaped Box)
Glass Animals - Quarantine Covers. Episode 2. (Lana Del Rey - Young & Beautiful)
The band are also proud to share their Open Source website where they have shared layered artwork, a special set of audio stems, samples and various other materials (including unseen photos, videos and GIF's) which are available to download. From there, fans will be able to build their own music, Instagram lenses, animated videos, illustrations, alternative artwork, GIF's, 3D videos and remixes – all using the tools that the band will provide. Get creative HERE
On making the site - Dave Bayley said:
"Isolation can drive us all crazy. But, at the same time, it could be quite healthy for people's creativity. I find creating things helps me keep my head straight. All the frustration of being locked in can be released by making something. In the modern age where literally ANYTHING is possible, that canvas is sort of so blank it can be a black hole. So the main hurdle is often finding that initial piece of inspiration, that nugget that kicks off an idea and can be built on. Sometimes it's a sound, sometimes it's a graphic, sometimes it's a photograph, or a tiny film clip…it's usually some kind of raw-ish material that has the capacity to be transformed, re-imagined, twisted and reshaped into something else. This site will host all GA output in its rawest forms. Bits of code from our websites, drum/synth/sfx sounds I made for our songs, layered photoshop files from covers, 3D scans of stuff from around my house used in the latest artwork (including my own head) etc etc. Anyway - I hope it inspires someone to make something and I hope it gives someone an outlet for their confusion in this strange time."
Fans are encouraged to share their creations via the hashtag #GlassAnimals on Twitter and Instagram, and the band will be sharing their favorites on a weekly basis. You can follow the Instagram hashtag here and Twitter here. OPEN SOURCE will be updated regularly with new files – which the band are calling 'Expansion packs'.