The Covid 19 pandemic has seen some amazing acts of coming together around. the world - and now the big three of late night television - Jimmy Fallon, Jimmy Kimmel & Stephen Colbert will come together to co host a special celebrating the efforts of community health workers and promoting the fight to end the COVID 19 global pandemic.
What's even more impressive is lineup of celebrities Lady Gaga has curated to perform from home for One World: Together at Home.
Scheduled to appear are: Alanis Morissette, Andrea Bocelli, Billie Eilish and her brother Finneas, Billie Joe Armstrong of Green Day, Burna Boy, Chris Martin, David Beckham, Eddie Vedder, Elton John, Idris and Sabrina Elba, J Balvin, John Legend, Kacey Musgraves, Keith Urban, Kerry Washington, Lang Lang, Lizzo, Maluma, Paul McCartney, Priyanka Chopra Jonas, Shah Rukh Khan, Stevie Wonder and friends of Sesame Street.
The special will air on April 18 from 8-10pm on ABC, NBC and CBS - as well as networks across the world.
The event is being coordinated by by social action platform Global Citizen and the World Health Organization - who has also been organizing individual "at home concerts" with artists like Jack Johnson, MIchael Franti, Coldplay and more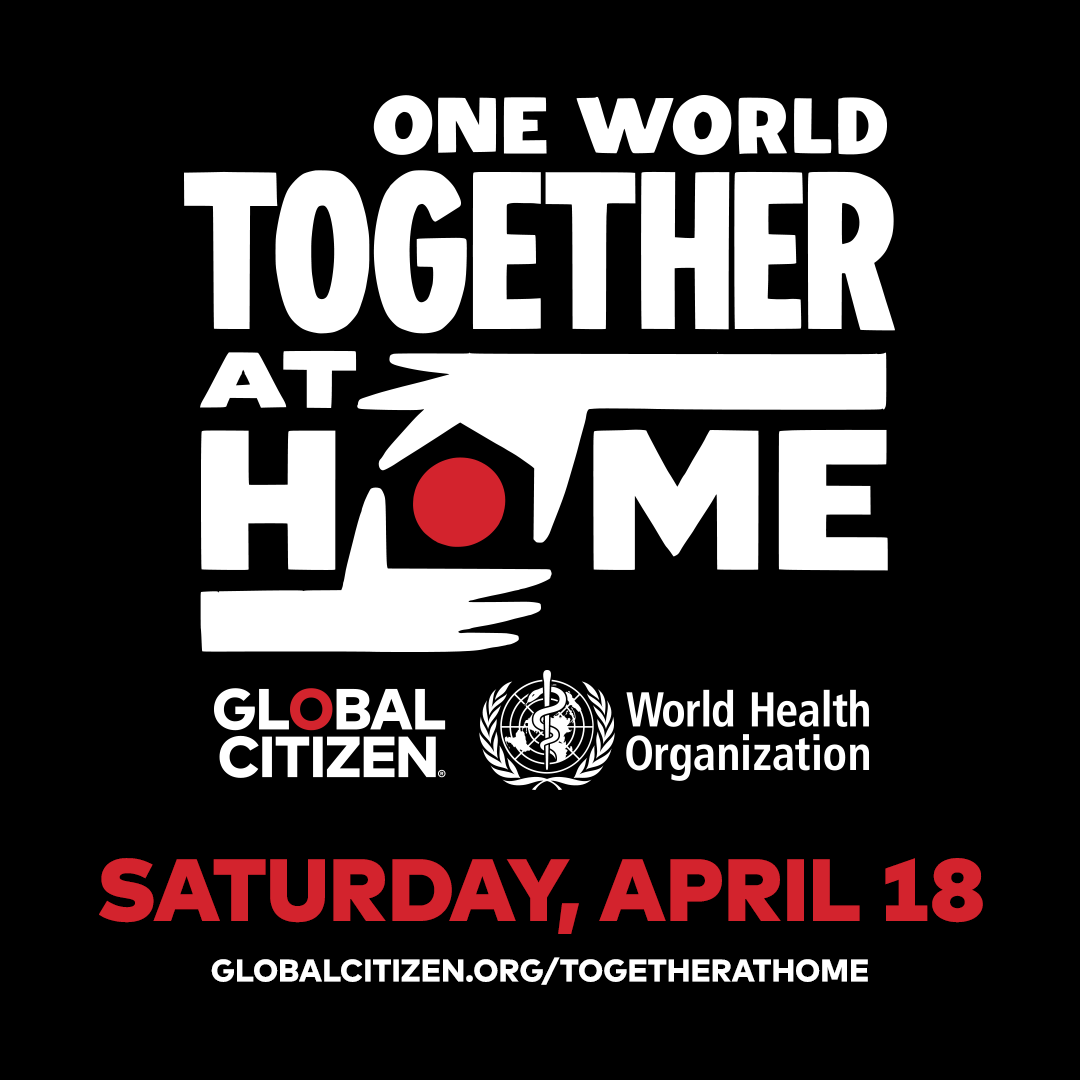 Broadcast channels set to air the special include Bravo, E!, MSNBC, NBCSN, NBC News, NBC News on YouTube, Peacock, Syfy, USA, ABC News, ABC News Live, Freeform, Nat Geo, Channel 5 in the UK, Network Ten in Australia, and Telefe in Argentina, BET and MTV's 180 global affiliates, CMT, Comedy Central, Logo, MTV2, Paramount Network, Pop, TV Land and VH1, Bell Media (Canada), MultiChoice, and RTE (Ireland).
Online streaming services airing the special include Amazon Prime Video, Apple, Facebook, Hulu, Instagram, TIDAL, TuneIn, Twitch, Twitter, Yahoo and YouTube.