There's a saying in Hollywood - 'The show must go on' - and in response to the Covid-19 pandemic and through the wonders of modern technology, The Annapolis Film Festival (AFF) will in fact go on ... just a little differently this year.
Festival organizers have announced that audiences will be able to view the films they planned to show this weekend in Annapolis online - in the comfort and safety of their homes from March 27-29, 2020.

Most of the films (some weren't cleared for streaming) will be available for viewing on a secure streaming platform (like Netflix), The Annapolis Film Festival Channel, in partnership with FilmFestivalFlix.com.
Existing AFF ticket and pass holders will receive a code honoring their existing credentials. Meanwhile - new users can purchase multi film weekend passes or individual tickets for films ($15).
The Annapolis Film Festival Channel is live now and will include shorts, documentary features and narrative features, as well as discussions with filmmakers.
Research all the available films, and make a plan for your Festival experience HERE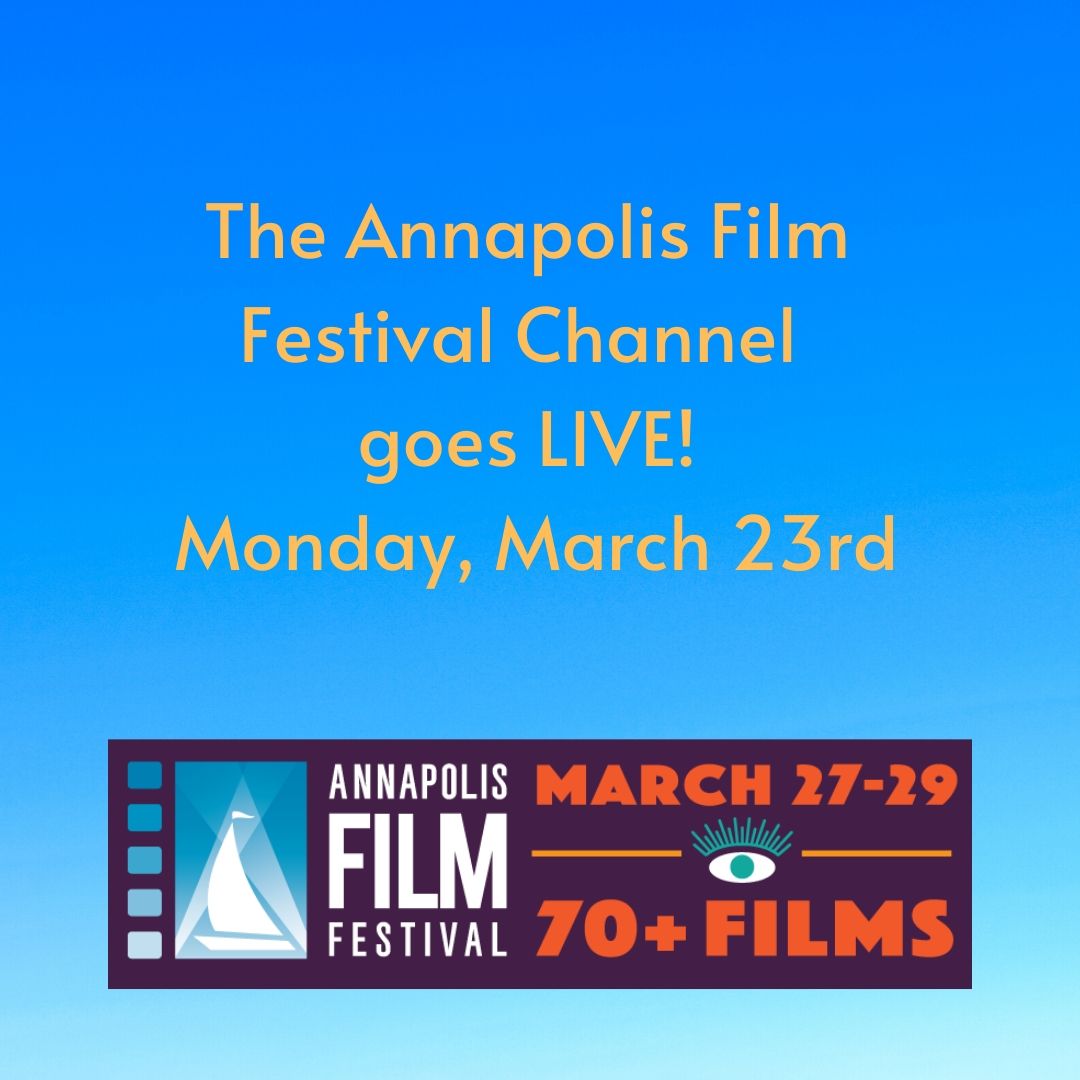 Film viewers are encouraged to complete their viewing experience - with dinner and a movie at home - with a take out meal from one of their sponsors who are still offering carryout and delivery options -
Fado https://fadoirishpub.com/annapolis/
O'Briens https://www.obriensoysterbar.com
Cafe Normandie https://www.cafenormandie.com
Metropolitan http://metropolitanannapolis.com/restaurant/
Miss Shirley's https://www.missshirleys.com
Carpaccio http://www.carpacciotuscankitchen.com
Reynolds Tavern https://reynoldstavern.org
Palate Pleasers http://palatepleasers.com/index.html
There are some restrictions to the viewing platform, such as films can only be viewed once per user and films cannot be replayed from the beginning, but they can be paused and rewound up to 10 minutes.