After sending out some cryptic teases in the form of a virtual reality scavenger hunt this past Friday - Pearl Jam have announced the details of their much-anticipated eleventh studio album, Gigaton - AND North American tour dates - including a March 28th show at Baltimore's Royal Farms Arena (full itinerary below) ...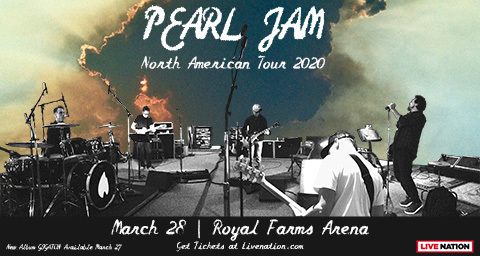 Tickets for Pearl Jam's North American concerts will be made available through a Ticketmaster Verified Fan registration and ticket presale, a Ten Club presale for eligible members and a general public ticket sale.
Tickets will be mobile only and strictly non-transferable (except in NY and CO where transferability is required by state law).
Pearl Jam Spring 2020 Tour Dates
March 18 - Toronto, ON - Scotiabank Arena
March 20 - Ottawa, ON - Canadian Tire Centre
March 22 - Quebec City, QC - Videotron Centre
March 24 - Hamilton, ON - FirstOntario Centre
March 28 - Baltimore, MD - Royal Farms Arena
March 30 - New York, NY - Madison Square Garden
April 2 - Nashville, TN - Bridgestone Arena
April 4 - St. Louis, MO - Enterprise Center
April 6 - Oklahoma City, OK - Chesapeake Energy Arena
April 9 - Denver, CO - Pepsi Center
April 11 - Phoenix, AZ - Gila River Arena
April 13 - San Diego, CA - Viejas Arena
April 15 & 16 - Los Angeles, CA - The Forum
April 18 & 19 - Oakland, CA - Oakland Arena
Here's the onsale details:
1. Ticketmaster Verified Fan® Registration and Ticket Sale
General public tickets will be sold first through a presale powered by Ticketmaster Verified Fan. Registration is required and only fans that have been verified and invited to the presale will receive an access code allowing them to purchase tickets.
Ticketmaster Verified Fan registration begins Monday January 13th and closes on Wednesday, January 15 at 11:59pm PT.
To register, please visit: https://verifiedfan.ticketmaster.com/pearljam
The Verified Fan presale then begins on Thursday, January 23 at 10am venue local time.
2. Ten Club Ticket Presale
A special ticket presale for members of Pearl Jam's Ten Club (current as of January 12, 2020) is being supported on the Ticketmaster Request platform. Full details at pearljam.com.
3. Public Ticket Sale
A remaining, limited number of tickets for each venue will be released through a traditional general sale on January 24, 2020 at 10am local time on Ticketmaster.com.
NOTE: $5 of each ticket is a charitable contribution to the Vitalogy Foundation, a United States-based public charity under I.R.C. section 501(c)(3) and 509(a)(1).
The band's much-anticipated eleventh studio album, Gigaton, on Monkeywrench Records/Republic Records on March 27, 2020
Gigaton Cover Artwork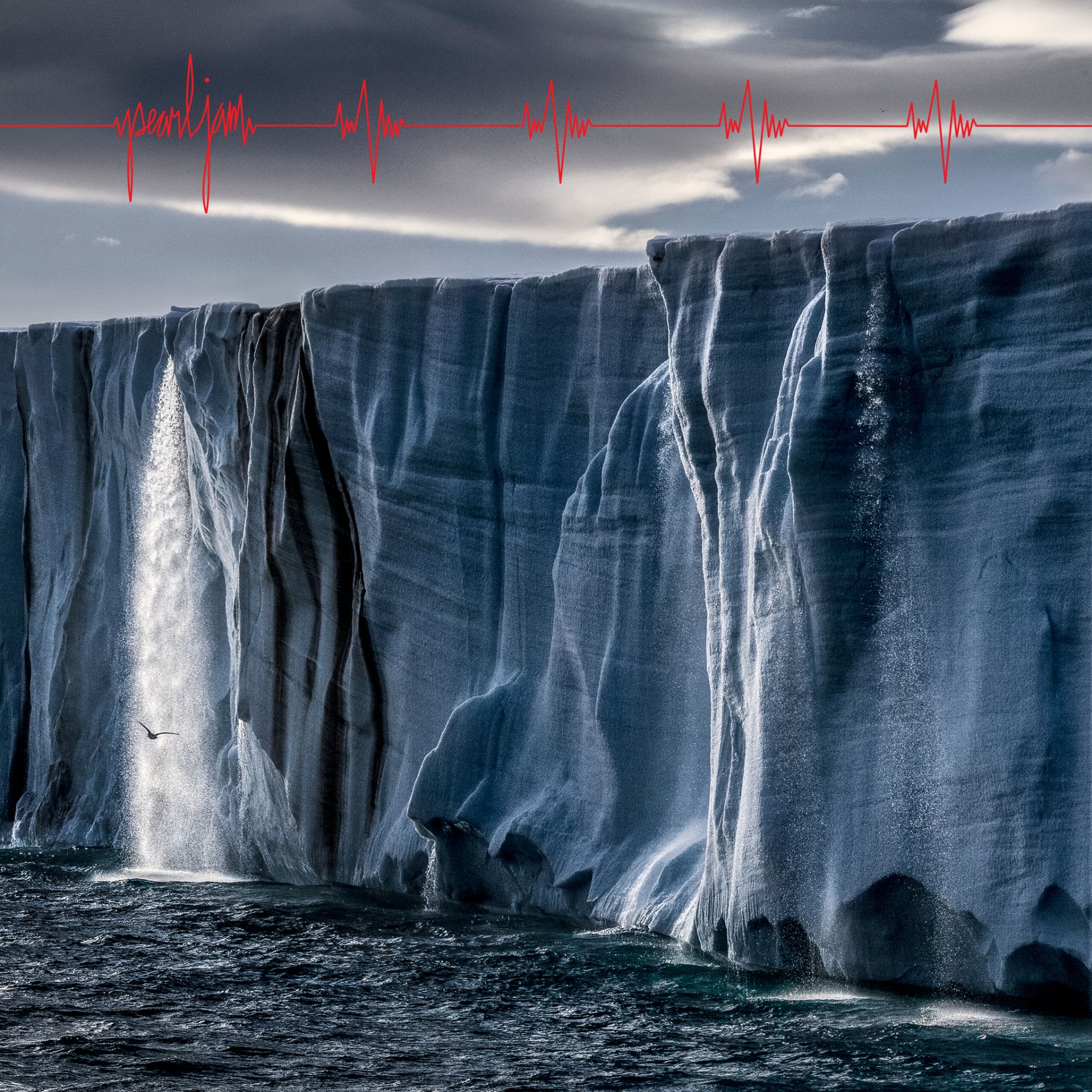 Of the album - Mike McCready has said -
"Making this record was a long journey. It was emotionally dark and confusing at times, but also an exciting and experimental road map to musical redemption. Collaborating with my bandmates on Gigaton ultimately gave me greater love, awareness and knowledge of the need for human connection in these times."
Gigaton is available for pre-order now at www.pearljam.com.
The first single, "Dance of the Clairvoyants", will be released in the coming weeks.