A cardigan sweater, that happens to be missing a button, has a few "burn holes" and slight discoloration on its two pockets. is going up for auction and is expected to sell for north of $200,000.
Seems crazy - but that is becuase this is the cardigan that Kurt Cobain wore on November 18, 1993 - when Nirvana recorded their MTV Unplugged session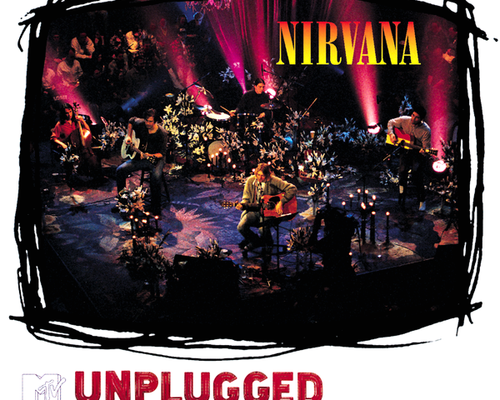 The sweater is part of Julien's Auctions Icons & Idols: Rock 'n' Roll auction, which takes place October 25-26
The auction contains over 700 historical artifacts and memorabilia owned and used by some of the world's most important and influential music artists - including one of Kurt Cobain's custom Fender Mustang guitars, a motorcycle that belonged to Elvis Presley, and handwritten lyrics by Bob Dylan, Eric Clapton and Bruce Springsteen.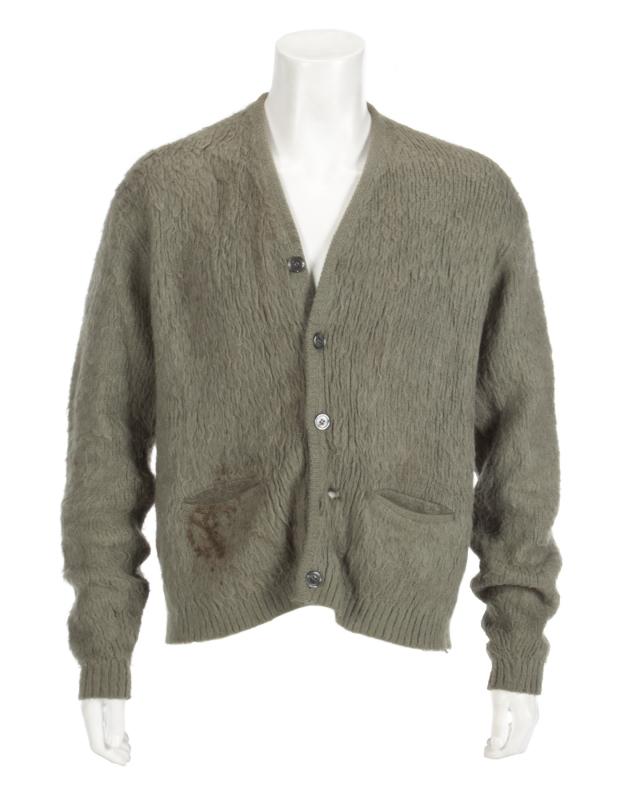 But the sweater expects to draw the largest bids - which includes a signed letter from Cobain family friend Jackie Farry, who'd obtained the sweater.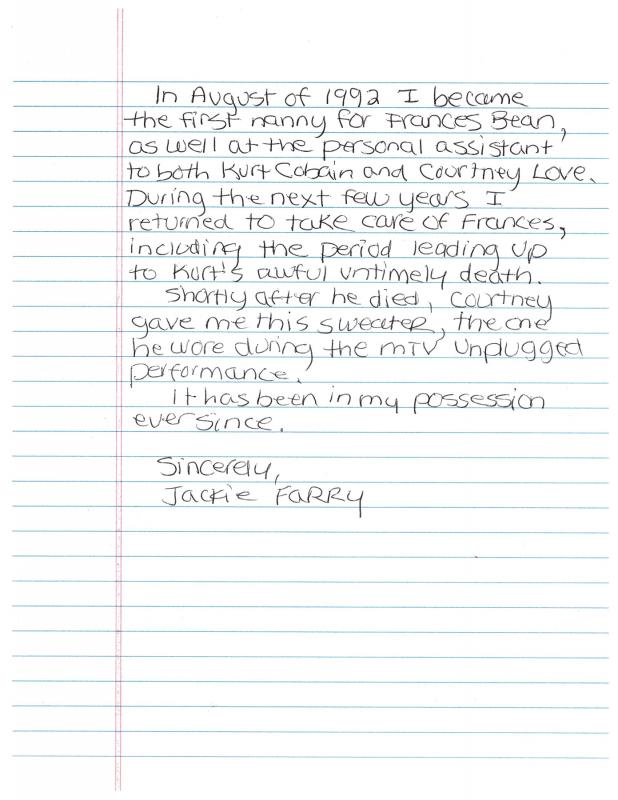 Can't make it in person to the Hard Rock Cafe in New York City for the auction? You can participate online at JuliensAuctions.com.