"I can't even tell you how much it means for me to be here tonight…so I'm not even gonna bother"
-Jack White, July 31st, 2007
The White Stripes officially called it quits in 2011. However, Jack and Meg White played their final show four years prior on July 31, 2007 in Mississippi at the Snowden Grove Amphitheatre.
The two rampaged through a 24 song set, including "Icky Thump", "As Ugly As I Seem", "Wasting My Time", "John the Revelator", and "Death Letter".
Now, audio footage from that last concert has finally made its way online and is available to stream and download via nugs.net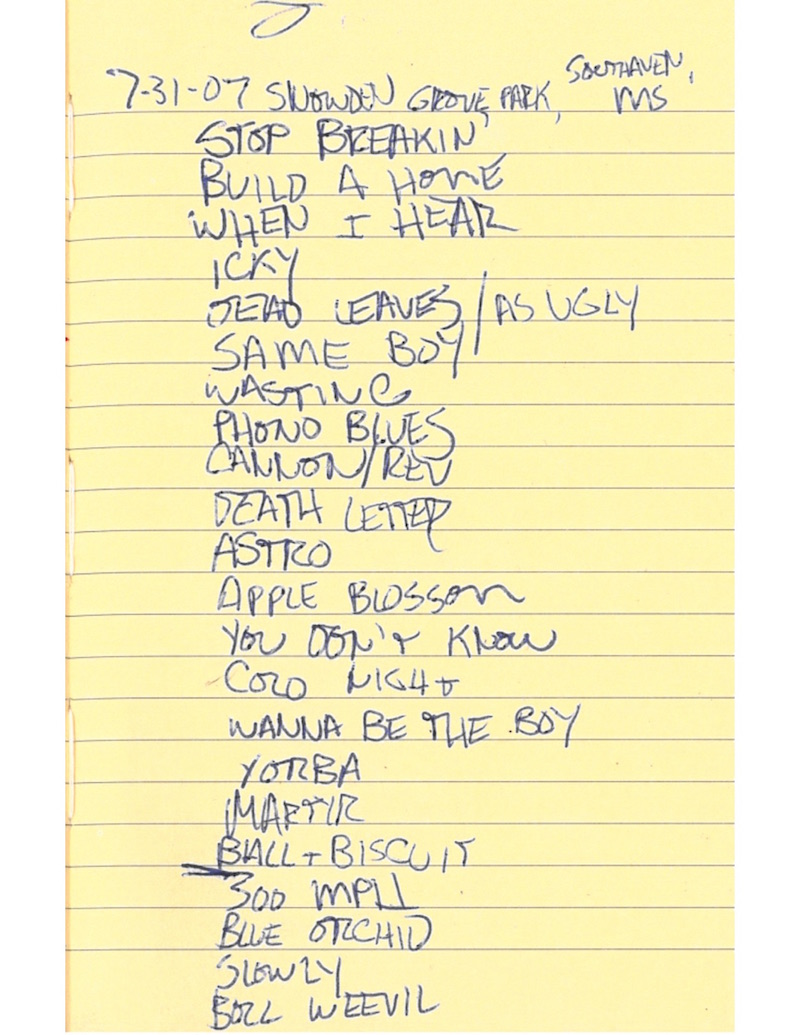 The garage rock duo ended the evening — and ultimately their live performance history — with Leadbelly's traditional blues song "Boll Weevil".
The White Stripes - Ballad of the Boll Weevil
Most people weren't aware this would be the final show for The White Stripes. Third Man Records' Ben Blackwell, who also serves as an archivist for The White Stripes, and played drums for the opening band that night - Dan Sartain - found out only minutes before Jack and Meg took hit the stage that evening.
Blackwell recalls
"Meg said to me, 'I think this is the last White Stripes show.' Confused, I responded 'Well, yeah, last show of this leg of the tour.' She replied 'No… I think this is the last White Stripes show ever,' and slowly walked away."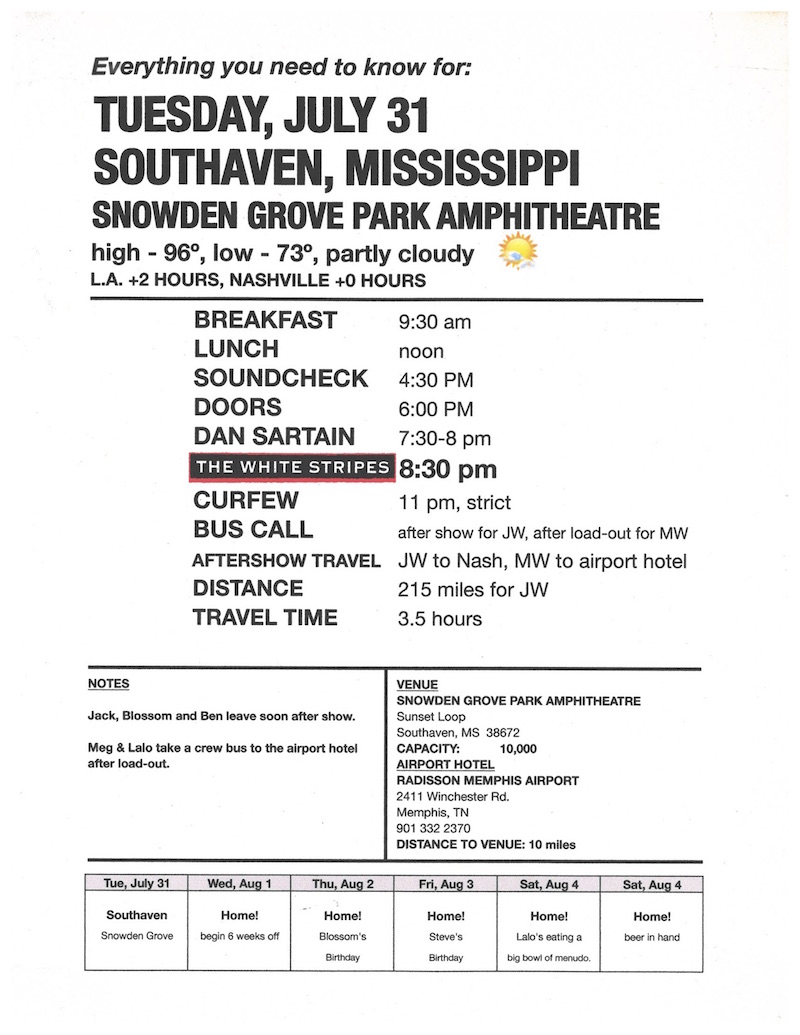 Blackwell also notes what Jack White said to the crowd after their performance:
"I can't believe how long it has taken us to get here," White told the crowd, according to Blackwell. "Thanks for waiting. Thanks for coming. Thanks for buying our records. Thanks for buying a ticket. We love you very much. Thank you. God bless you, Son House. God bless you, Robert Johnson. Thank you so much.".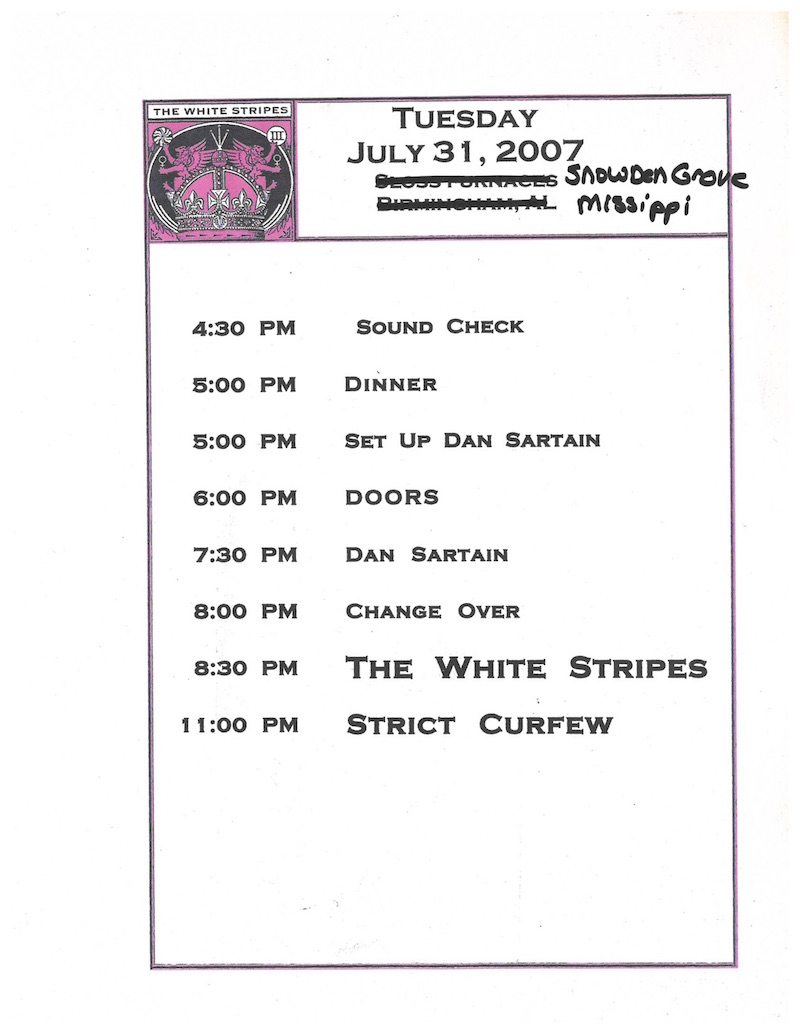 The White Stripes debut album recently celebrated its 20th anniversary ... and rumor has it that Jack and Meg hung out together at The Raconteurs show in Detroit ... so could a reunion be in the works?
The White Stripes
Snowden Grove Amphitheater, Southaven, MS
Stop Breaking Down
Let's Build A Home
When I Hear My Name
Icky Thump
Dead Leaves and the Dirty Ground
As Ugly As I Seem
The Same Boy You've Always Known
Wasting My Time
Phonograph Blues
Cannon
John The Revelator
Death Letter
Astro
Apple Blossom
You Don't Know What Love Is (You Just Do As You're Told)
In The Cold, Cold Night
I Want To Be The Boy To Warm Your Mother's Heart
Hotel Yorba
A Martyr For My Love For You
Ball And Biscuit
Encore
300 MPH Torrential Outpour Blues
Blue Orchid
I'm Slowly Turning Into You
Boll Weevil