30 years ago - the Beastie Boys claimed they had "more Adidas sneakers than a plumber's got pliers / got more suits than Jacoby & Meyers" on the song "Shadrach" from their second album Paul's Boutique.

And to commemorate the album's 30th anniversary, the Beasties are releassing a pair of custom Adidas sneakers - The Adidas Skateboarding x Beastie Boys Americana: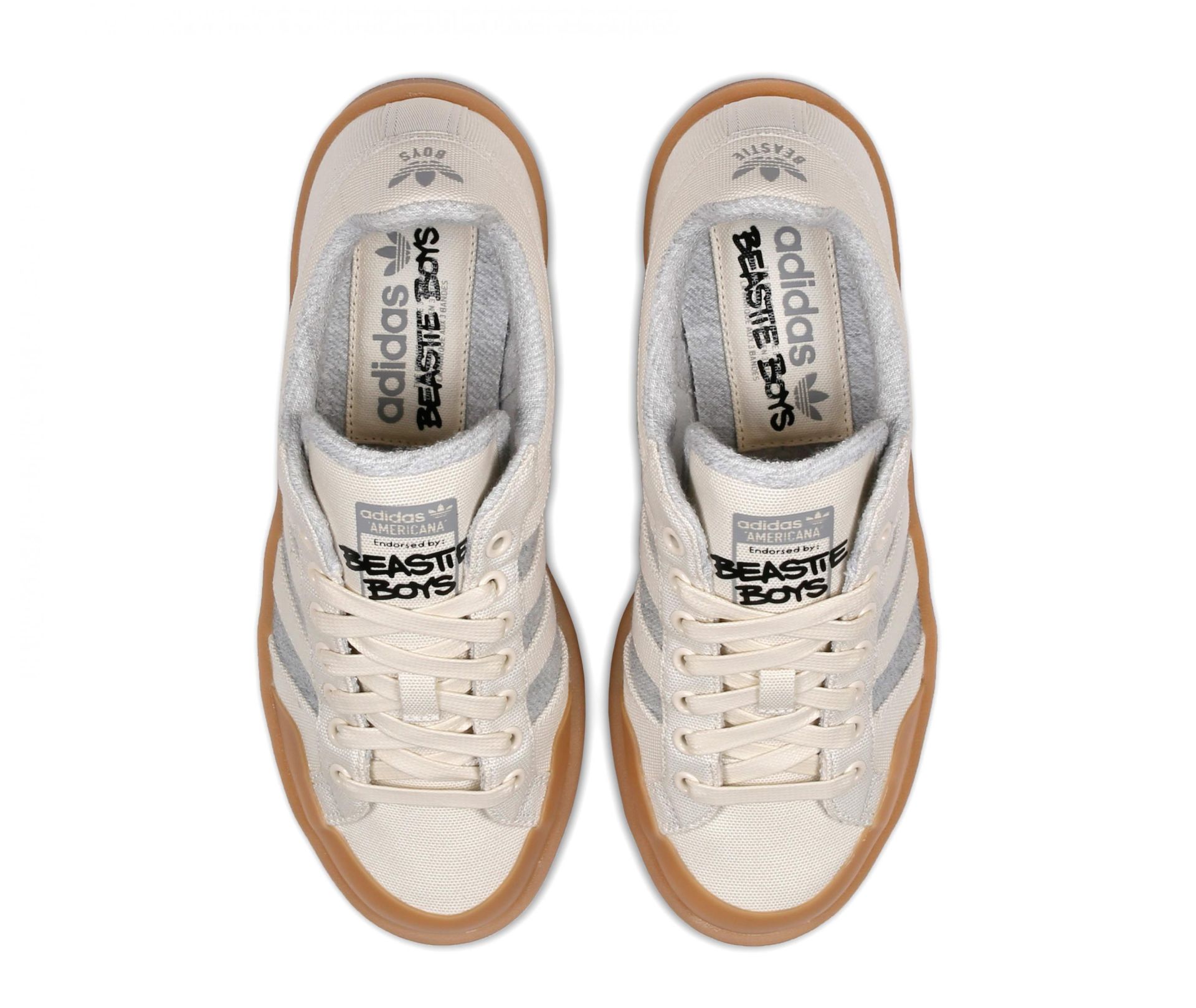 The kicks, which will be available at select skate shops (no list as of yet) and at the Beyond the Streets art exhibit in Brooklyn, feature a vegan canvas upper, gum sole, grey cotton jersey liner (to match the stripes), and The Beastie Boys' logo, designed by Eric Haze, stamped on the tongue and liner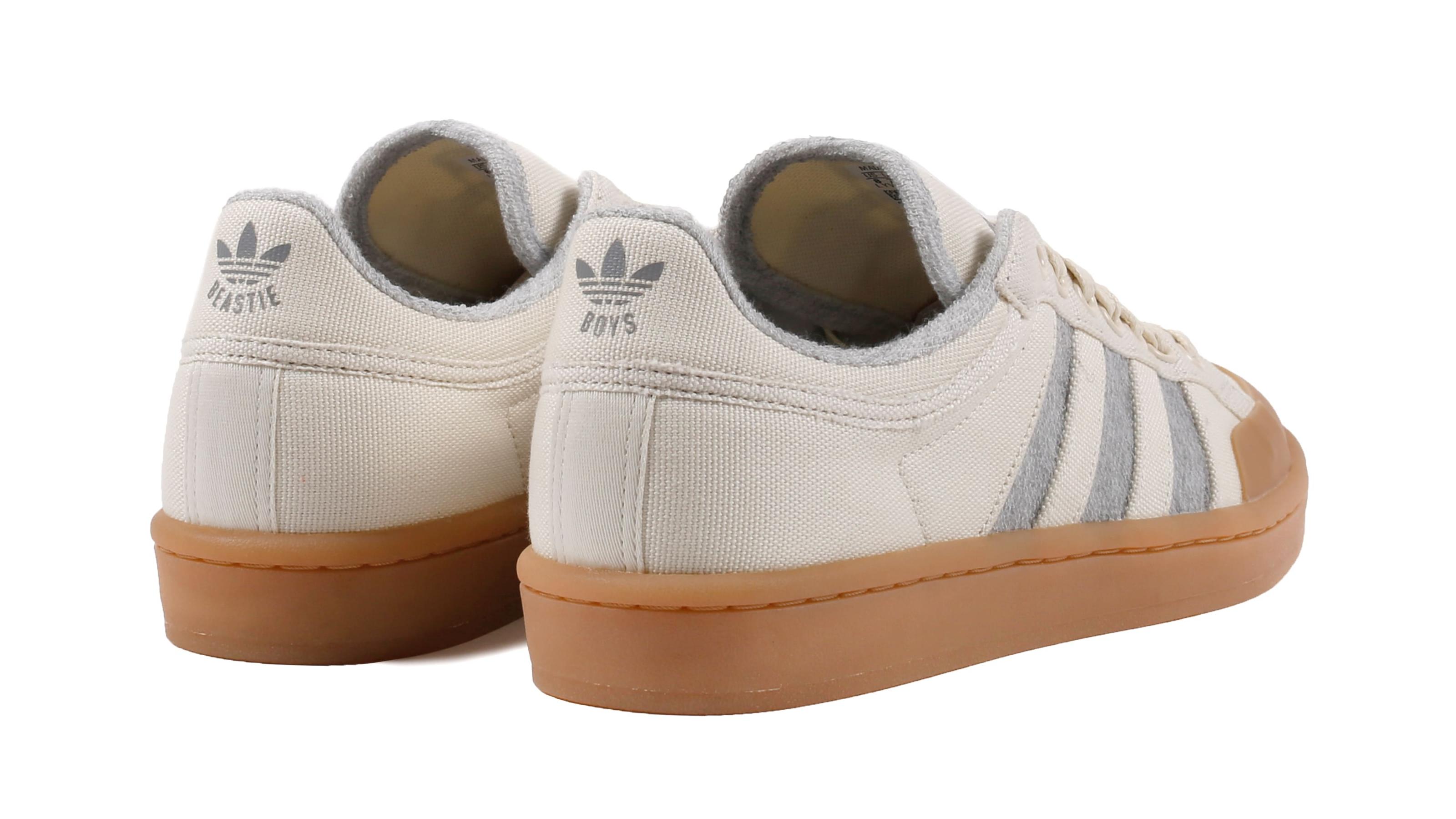 Fast Company reported the shoes were unveiled at a private NYC event on July 21, which surviving Beastie Boys Mike D and Adam Horovitz both attended and had this to say about the new shoes:
Horovitz says the Adidas partnership felt right because they've actually been wearing them for decades. "Like, I love Coca-Cola, because it's delicious," says Horowitz. "And if it was just about McDonald's fries, I'd be on board, because I use those products. Same with Adidas. I've used their Campus and shell toes, and Stan Smiths, and Rod Lavers . . . a lot of their products!"

When it came to designing their own pair, the two decided on vegan canvas in an off-white, accented with a light gray cotton jersey liner and matching three stripes. The Check Your Head-era, Eric Haze-designed Beastie Boys logo is stamped on the tongue and inside. "We just started talking with a couple of their design guys about different ideas for what we could do to the sneaker, and Mike and I were talking about the stripes, and what if they were cut out and you could see through the shoe," says Horovitz. "Then we thought it'd be cool if it was like a sweatshirt on the inside, like a sweatshirt for your feet, and you could see the inside from the outside. That's our twist."

Oh, and don't forget about the gum soles. "We're suckers for the gum soles," says Diamond.