Because the world isn't bizarre enough these days - someone has decided to currate a tour with a Frank Zappa hologram .... ok.... the show will feature hours of never-before-seen Zappa performance footage.
Acording to Frank's son Ahmet - his father was a "hologram enthusiast"
"My father and I actively discussed 3D and 'holography' and it was a concept he actively engaged in. He actually devoted half a chapter of The Real Frank Zappa Book (1990) to this subject. This is a love letter and a journey celebrating the genius artistry of Frank Zappa. On a personal note, I feel like I am finishing something my father started years ago."
The tour will come to Baltimore's Lyric Theatre on May 3rd ... full tour dates below ...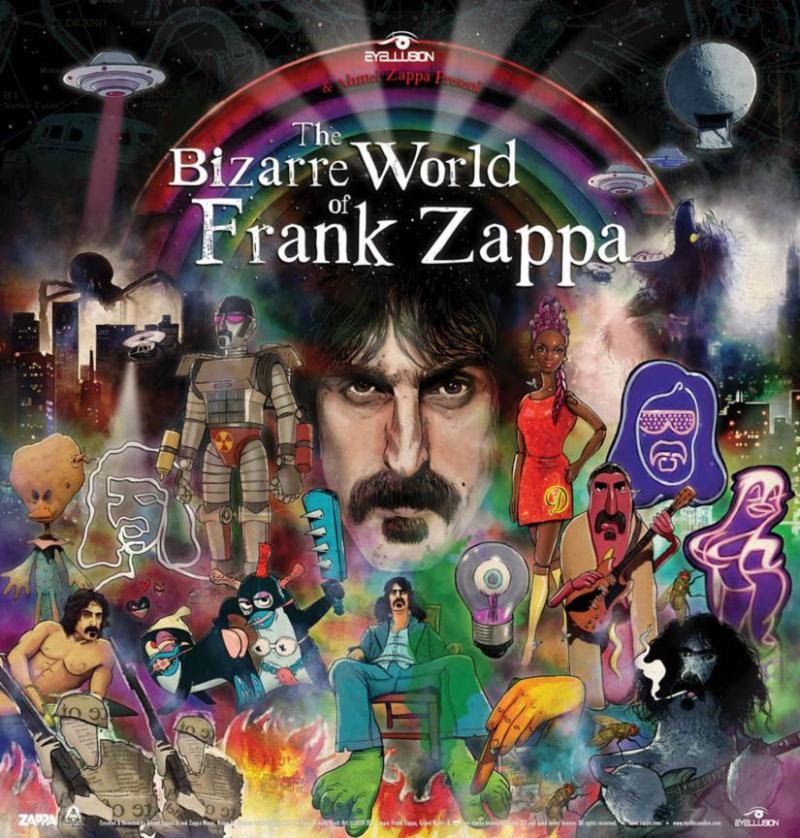 04/19 – Port Chester, NY @ Capitol Theater
04/20 – Rochester, NY @ Kodak Center Theater
04/22 – Red Bank, NJ @ Count Basie
04/24 – Long Island, NY @ Paramount Theatre
04/26 – Boston, MA @ Shubert
04/28 – Albany, NY @ The Palace Theatre
05/01 – Wilkes Barre, PA @ Kirby Center
05/02 – Collingswood, NJ @ Scottish Rite Auditorium
05/03 – Baltimore, MD @ The Modell Lyric
05/09 – Edinburgh, UK @ Playhouse
05/11 – Gateshead, UK @ Sage
05/12 – Manchester, UK @ Bridgewater Hall
05/13 – Birmingham, UK @ Symphony Hall
05/14 – London, UK @ The Palladium
05/16 – Ostend, BE @ Kurssal
05/17 – Amsterdam, NL @ Rai Theater
07/11-14 – Cataluna, ES @ Doctor Music Festival