On Saturday, England's own Arctic Monkeys took The Anthem stage in Washington D.C. for their first of two consecutive nights at the capitol's newest and most illustrious music venue. Traversing the globe on a world tour in support of their sixth and latest studio LP, Tranquility Base Hotel & Casino, the Monkeys have come a long way from their scrappy beginnings as Sheffield teens writing punchy punk songs about the Sheffield nightlife.
In 2018, an Arctic Monkeys record draws, to questionable effect, from a mishmash of stylistic and aesthetic influences ranging from Nina Simone to The Rolling Stones, and this smorgasbord translates notably to the Arctic Monkeys live experience, for which the band donned their best disco apparel and performed in front a large, vintage-looking backlit display reading simply "Monkeys."
The first thing many fans likely noticed when Alex Turner and company took the stage on Saturday night was Turner's new look. Long-gone is the slicked-back pompadour and gone too is the charmingly unkept 70s mane. What's left is a close buzzcut à la Turner's close friend and collaborator Josh Homme.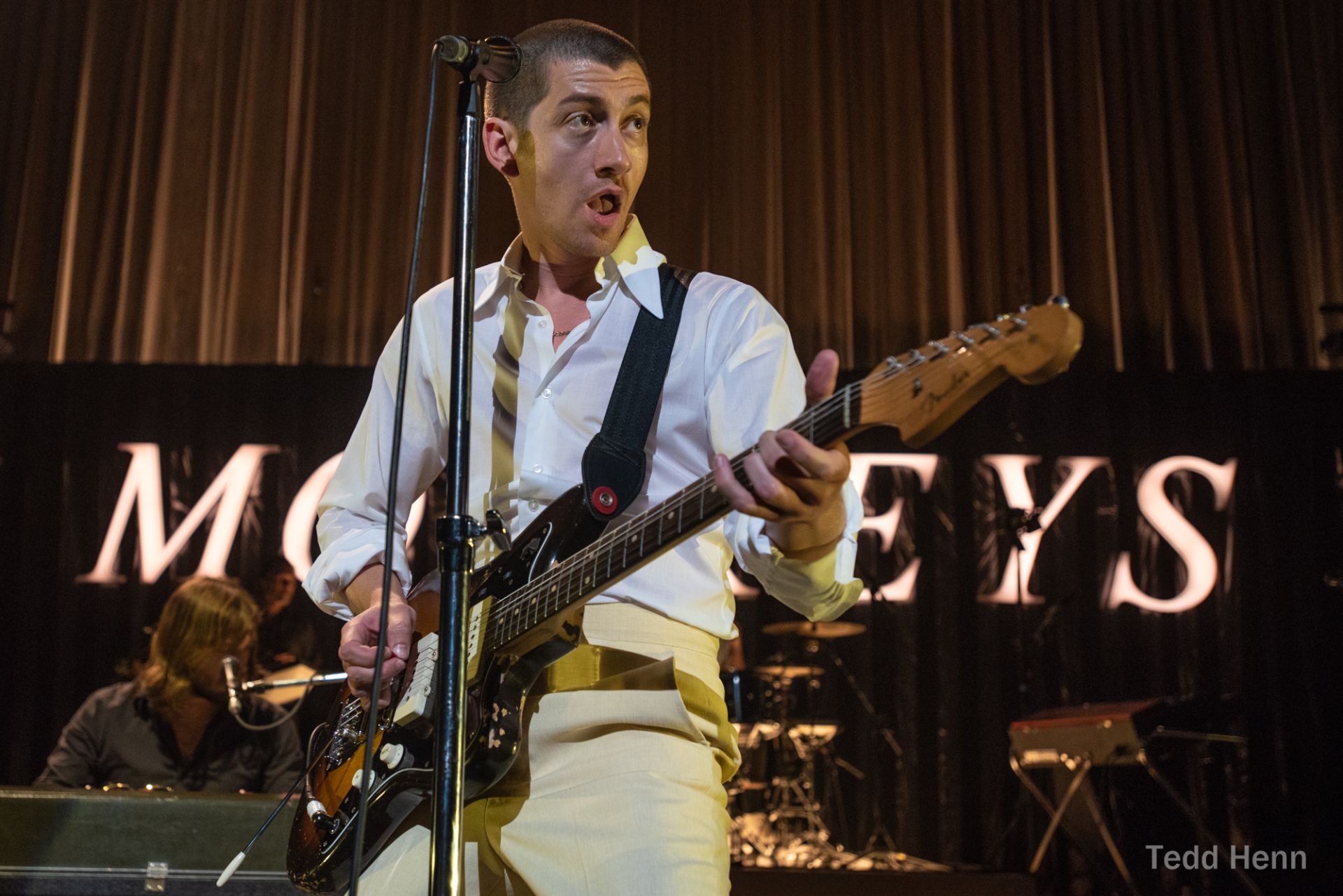 Photo by Tedd Henn
With the haircut, or perhaps preceding it, is a refined sense of confidence on Turner's part. For years now, the Monkeys' front man has displayed a performative braggadocio onstage that's lent itself to the unabashed rock'n'roll-worship of their last few albums. Now, though, Turner performs with a buoyancy that doesn't seem altogether in-character. Perhaps he's finally feeling like one of the Strokes.
On Tranquility Base Hotel & Casino, we saw Arctic Monkeys compromise their signature songwriting prowess in favor of aesthetic experiments and stylistic gimmicks, some of which, when applied to better songs than the pseudo-vintage stock we saw on the
LP, are actually pretty cool. The tinny, retro electric organ tones that see so much emphasis on Tranquility, for example, receive new life when worked into Monkeys' classics "505" and "Cornerstone."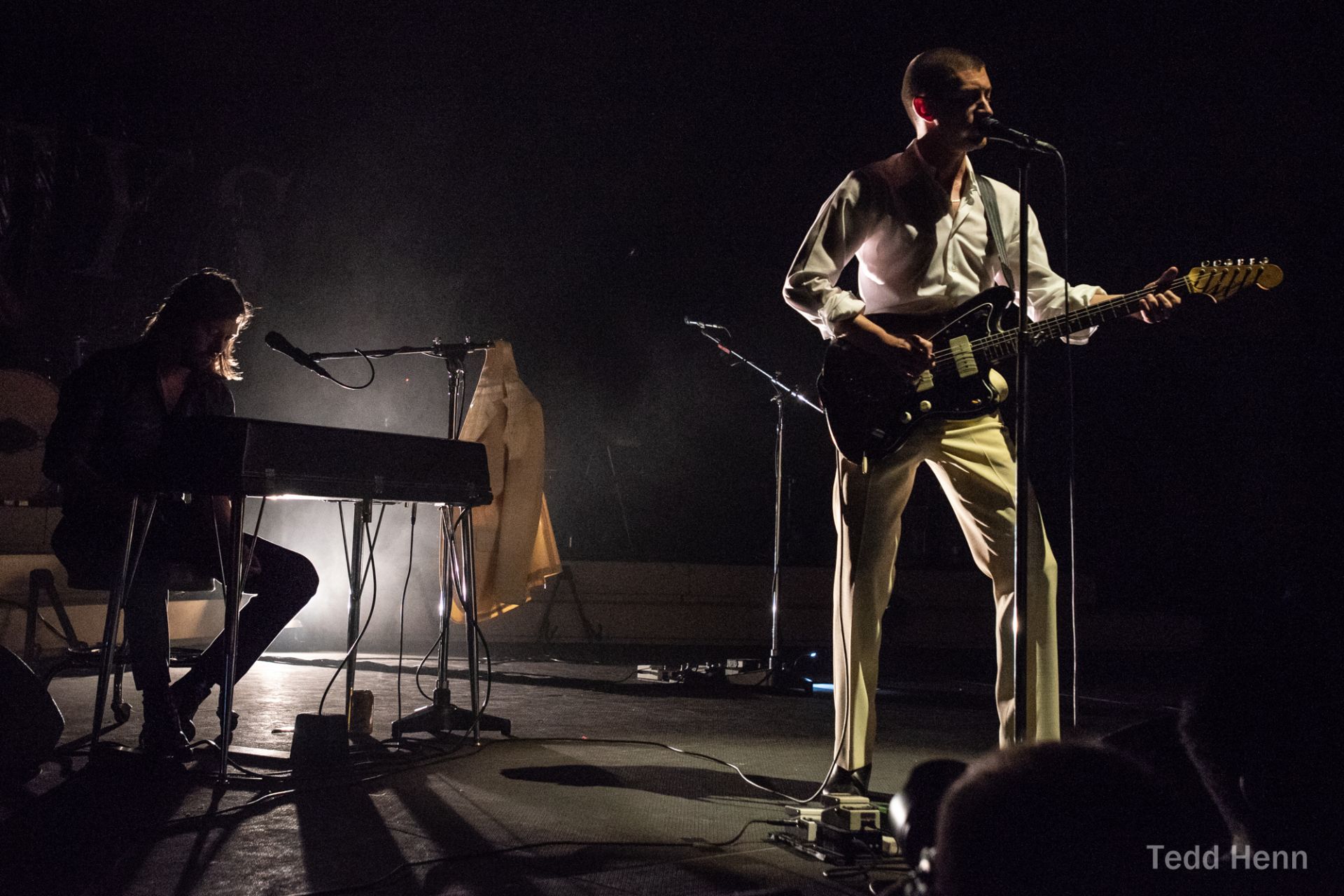 Photo by Tedd Henn
In general, Arctic Monkeys continue to stay in touch with their back catalog, performing songs from across their discography with new energy and executing aesthetic updates and embellishments with grace. Take, for example, an extended jam improvised around the closing riff from "505" to brilliant effect. Suffice to say, with six albums under their belt, we should feel lucky to see Arctic Monkeys remain so adaptive, dynamic, and creative while retaining an appreciation for their roots.
Setlist:
Four Out of Five
Arabella
Don't Sit Down 'Cause I've Moved Your Chair
Crying Lightning
Knee Socks
505 (Extended jam)
Tranquility Base Hotel + Casino
Do Me a Favour
Cornerstone
One Point Perspective
Why'd You Only Call Me When You're High?
Brianstorm
Batphone (With a snippet from the original Batman theme song)
Do I Wanna Know?
Teddy Picker
Pretty Visitors
I Bet You Look Good on the Dancefloor
Encore:
Star Treatment
The View From the Afternoon
R U Mine?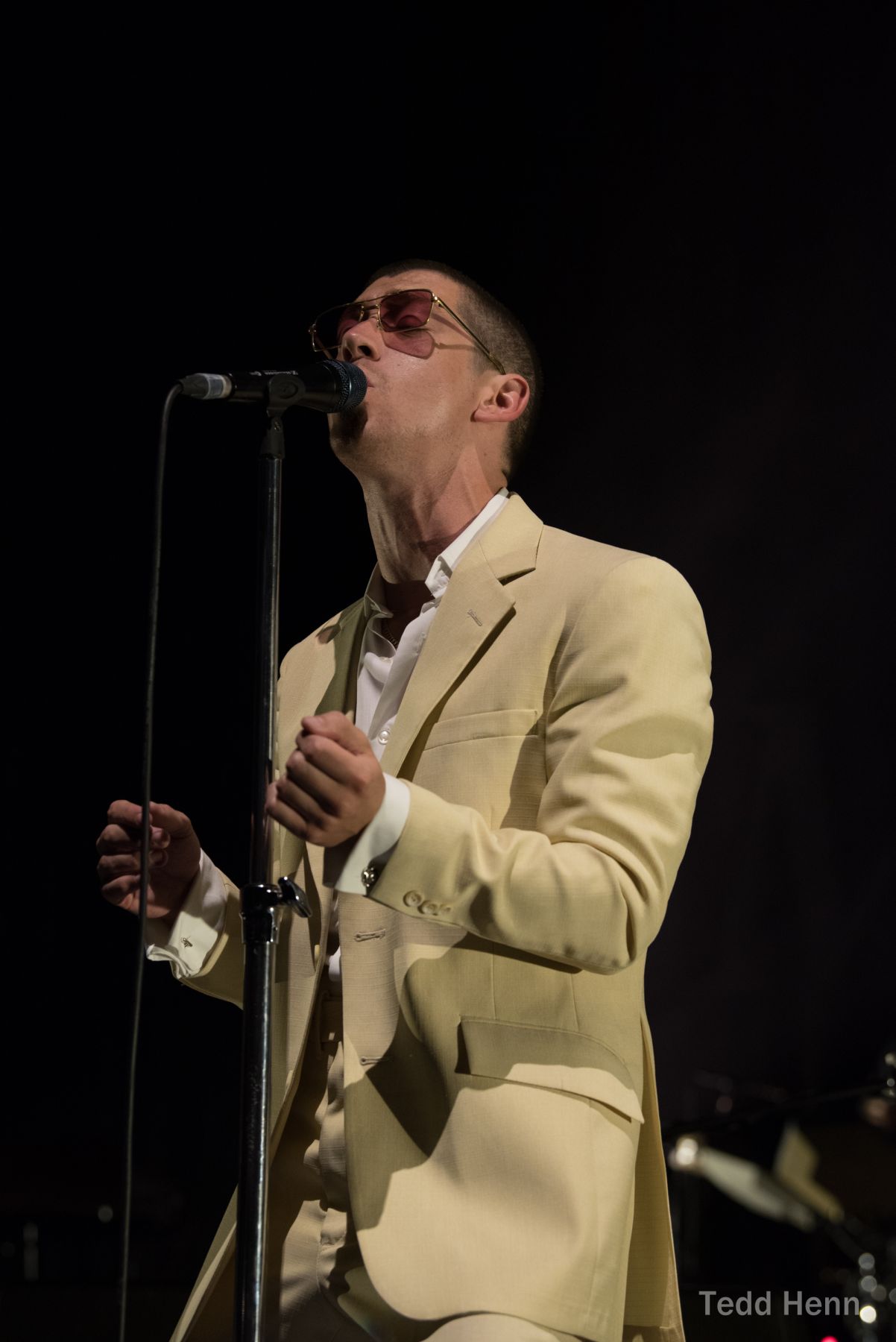 Photo by Tedd Henn
See the full gallery here.