With less than a week now until the long-awaited Firefly Music Festival kicks off in Dover, Delaware, fans are no doubt gearing up to see some of their favorite big-name bands: Arctic Monkeys, Foster the People, The Killers, and more! If you've been tuning into WRNR, you probably already love a few of the up and coming acts who will grace the Firefly stage this weekend as well, such as WRNR favorite Jade Bird. Still, with such a dense and prolific lineup for this year's festival, you might be wondering what some of those smaller-name acts listed in the "fine print" are all about. Fear not! WRNR has taken out the guess work and compiled a list of ten must-see bands you've probably never heard of playing the festival this weekend.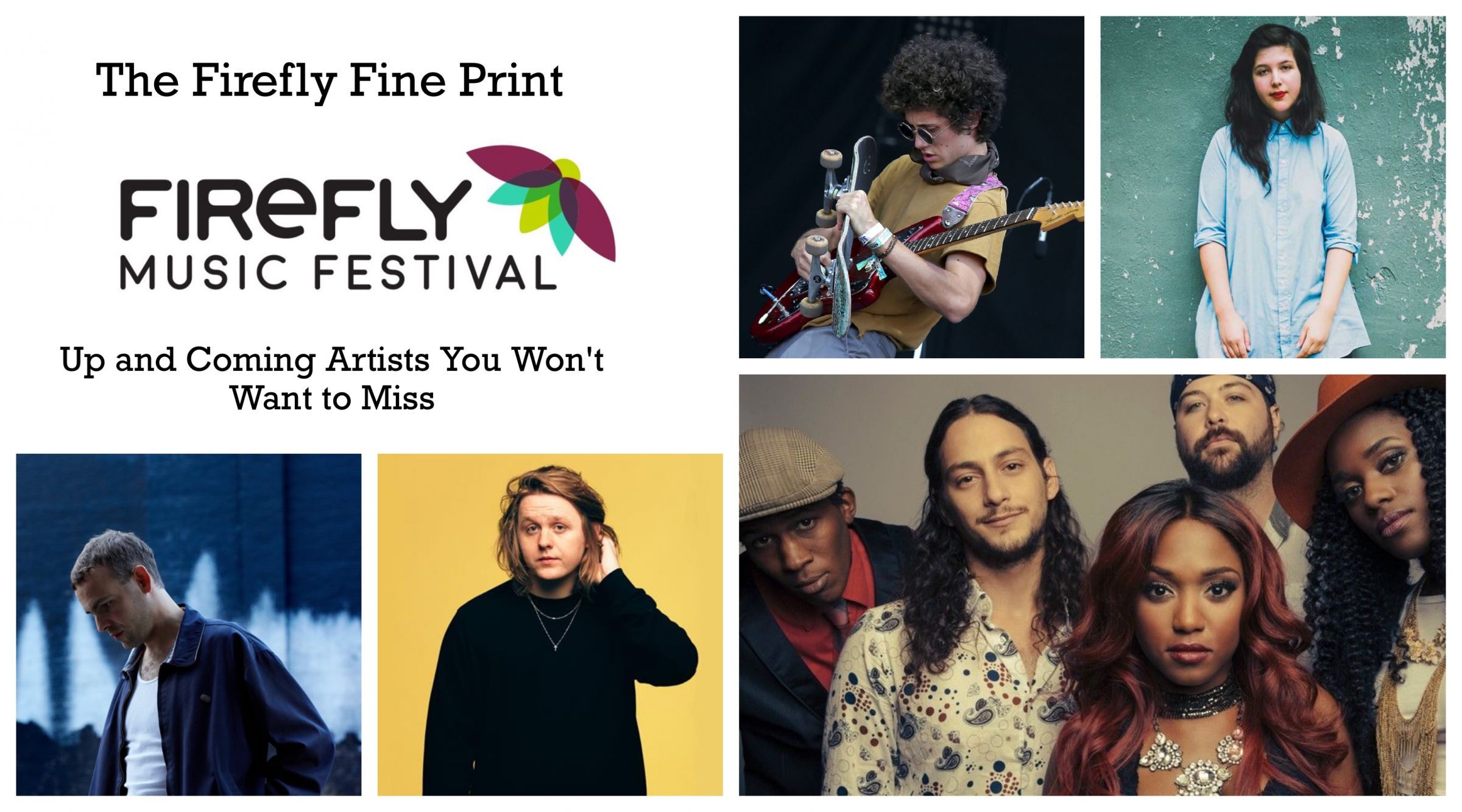 Ron Gallo
Garage rock enthusiasts won't want to miss the grungy, ecstatic stylings of Philadelphia native Ron Gallo, who takes the Firefly stage on Friday. His latest record, Really Nice Guys, was released in January on Nashville's New West Records, and the Nashville tradition is in no way lost on Gallo. Dirty tones, bluesy vocals, and witty, observational lyrics make him a must-see for any fan of the blues looking to get in touch with their inner punk-rocker, or vice versa!
For fans of: Ty Segall, The Black Keys, FIDLAR
Middle Kids
Up-and-coming Australian indie rockers Middle Kids consist of classically trained pianist Hannah Joy, her multi-instrumentalist husband Tim Fitz, and drummer/Sydney Conservatorium of Music graduate Harry Day. Together, they create subdued, sometimes melancholy indie rock that doesn't shy away from memorable hooks and pop-oriented production. Their debut LP, Lost Friends, was released on famed indie Domino earlier this year. They'll be taking the Firefly stage on Saturday.
For fans of: Gang of Youths, Alvvays, Japanese Breakfast
Lucy Dacus
Festivalgoers looking to get in touch with a less cheerful side will find solace in the heartfelt, often pained indie rock of singer-songwriter Lucy Dacus. Her two studio records, both released on popular indie label Matador, comprise of a catalog of deeply personal and oftentimes gloomy material that draws heavily from the original emo and indie rock traditions of the 90s. Don't miss her on Saturday at Firefly.
For fans of: Courtney Barnett, Julien Baker, Soccer Mommy
Amen Dunes
Indie singer-songwriter Damon McMahon, aka Amen Dunes, brings an entirely unique psychedelic flavor to the Firefly stage this summer. With folk-rock as his foundation, McMahon incorporates elements of blues and psychedelia to create atmospheric rock songs that are both dreamy and nostalgic. His latest record, Freedom, was released on Sacred Bones Records in March. You can catch Amen Dunes on Sunday at Firefly.
For fans of: The War on Drugs, Unknown Mortal Orchestra, Kurt Vile
Vulcans
Fans of traditional American folk and bluegrass will be blown away by the musical dexterity, unpolished vocal harmonies, and unrestrained soul of Central Pennsylvanian folk trio Vulcans. The multi-talented threesome rotate instruments and lead vocal duties, each of them proficient in guitar, banjo, mandolin, and the bass drum. The result is a body of songs that are both creative and diverse. Their latest record, Ghostfolk, was self-released last year. Don't miss their performance on Saturday at Firefly.
For fans of: City and Colour, The Decemberists, The Avett Brothers
Lukas Nelson & Promise of the Real
Lukas Nelson rose to modest notoriety after contributing vocals to his father Willie Nelson's 2012 album, Heroes. From there, the younger Nelson's band, Promise of the Real, offered touring and studio support to the famed Neil Young for two years, and went on to work with none other than Lady Gaga on their recently released self-titled record. With so much star support, it's hard to believe that the band's soulful, country-rock flavor sounds so dirty, raw, and genuine. You can catch them on Friday at Firefly.
For fans of: Eric Clapton, Leon Russel, Willie Nelson
Spafford
The improvisational stylings of Arizona-based jam band Spafford won't be lost on those with an ear for great jazz-fusion. When the band takes the Firefly stage on Saturday, fans can expect tenacious, virtuosic jams that incorporate elements of rock, funk, reggae, and pop, resulting in vibes as fit for summer as you'd expect. Get familiar with the band's latest record, For Amusement Only, which was released earlier this year.
For fans of: The String Cheese Incident, Twiddle, moe.
Southern Avenue
Named after a street in Memphis, soulful five-piece Southern Avenue serve up all the poignant, riff-driven southern blues you'd expect from a band of their Tennessee origins. Guitarist Ori Naftaly emigrated from Israel to Memphis in 2013, where he met vocalist Tierinii Jackson and her drumming sister, Tikyra. The resulting chemistry spurred a catalog of blues rock that stands up to the classics. Their debut self-titled record was released last year on Stax Records and reached #6 on the Billboard Top Blues Albums Chart. Don't miss when they take the Firefly stage on Friday.
For fans of: Alabama Shakes, Otis Redding, Jimi Hendrix
Flint Eastwood
Sister-Brother duo Flint Eastwood make what has been described as "spaghetti-western inspired" indie pop. On the lead single "Queen" from their recently released EP, Broke Royalty, this manifests as icy, hook-driven synthesizers, enormous brass and bell sections, and an epic chorus, all tied up neatly in a glossy pop package. They'll be taking Firefly by storm on Friday.
For fans of: Lorde, MisterWives, Lights
Lewis Capaldi
At only twenty-one years old, singer-songwriter Lewis Capaldi has already made a name for himself, becoming the fastest unsigned artist to ever reach 25 million plays on Spotify and supporting and working with such talent as Sam Smith and Frank Ocean. The sultry Scottish tenor, usually accompanied only by dry, intimate piano, writes songs about love, loss, and heartbreak. Wind down from an exciting festival weekend on Sunday to the soft, tender balladeering of this young star.
For fans of: Hozier, Sam Smith, Juke Ross