"I dance like this because it feels so damn good...If I could dance better, well, you know that I would."
Dance moves or not - David Byrne and his 11 piece ensemble blazed through an incredible set Saturday night at The Anthem ... yes - they played Burning Down The House, as well as several other Talking Heads songs, an emotional cover of Janelle Monae's Hell You Talmbout, and other jams from Byrne's collaborations.
Byrne claimed earlier this year that the tour was going to be his most ambitious since the Stop Making Sense shows (as well as his first solo tour since 2009). Despite a minimalist stage setup - no amps, no cords, no shoes (!) - the show lived up to the hype and then some
Check out some pics, video, and setlist of the show below ... if you missed this show or maybe you were there and want to see it again, David Byrne's bringing his American Utopia Tour back to our area - with a show at Merriweather Post on July 28th!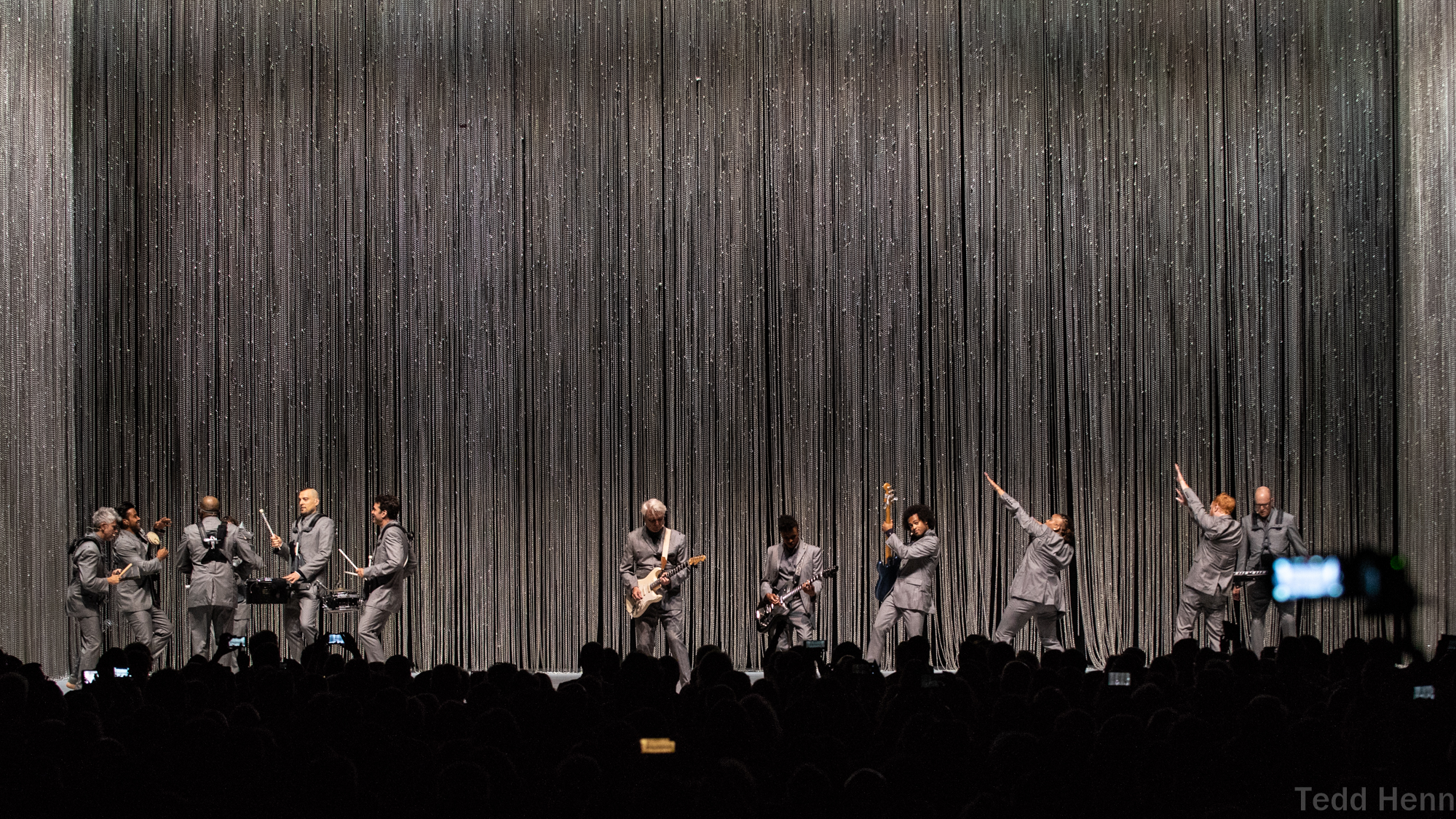 David Byrne @ The Anthem - Full Setlist
1. Here
2. Lazy
3. I Zimbra
4. Slippery People
(Talking Heads)
5. I Should Watch TV
(David Byrne & St. Vincent)
6. Dog's Mind
7. Everybody's Coming to My House
8. This Must Be The Place (Naive Melody)
(Talking Heads)
9. Once in a Lifetime
(Talking Heads)
10. Doing the Right Thing
11. Toe Jam
(Brighton Port Authority)
12. Born Under Punches (The Heat Goes On)
(Talking Heads)
13. I Dance Like This
14. Bullet
15. Everyday is a Miracle
16. Like Humans Do
17. Blind
(Talking Heads)
18. Burning Down the House
(Talking Heads)
Encore -
19. Dancing Together
20. The Great Curve
(Talking Heads)
Encore 2
21. Hell You Talmbout
(Janelle Monae)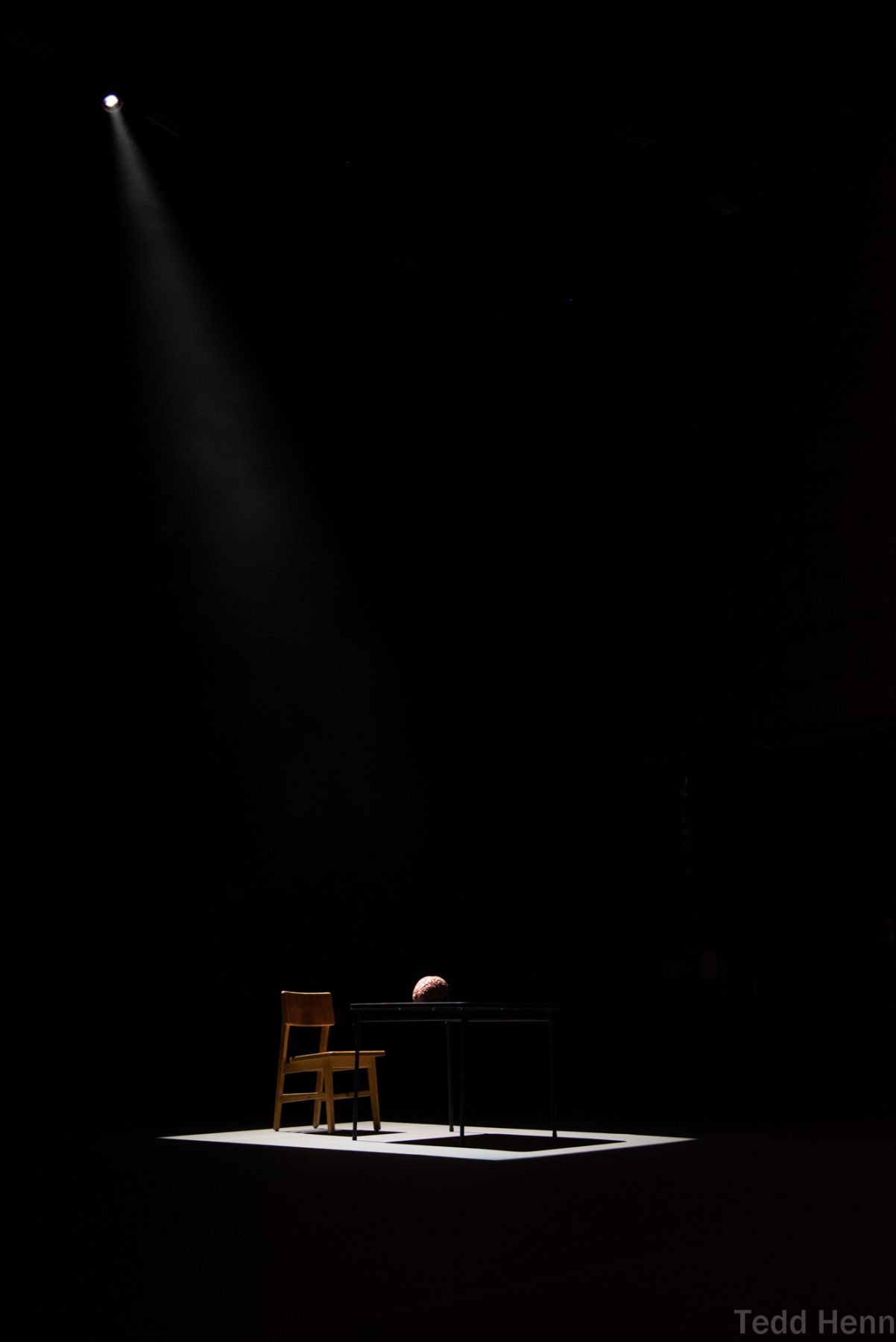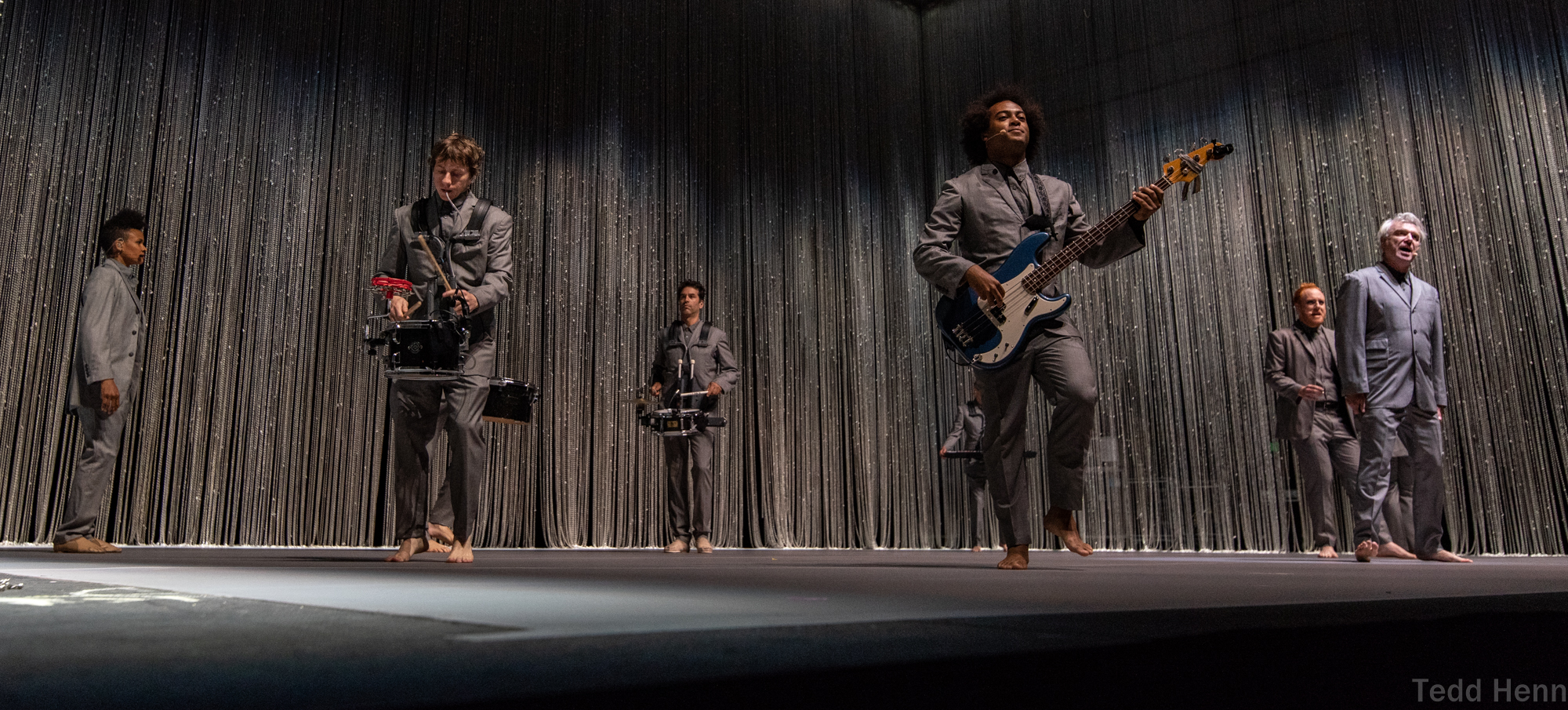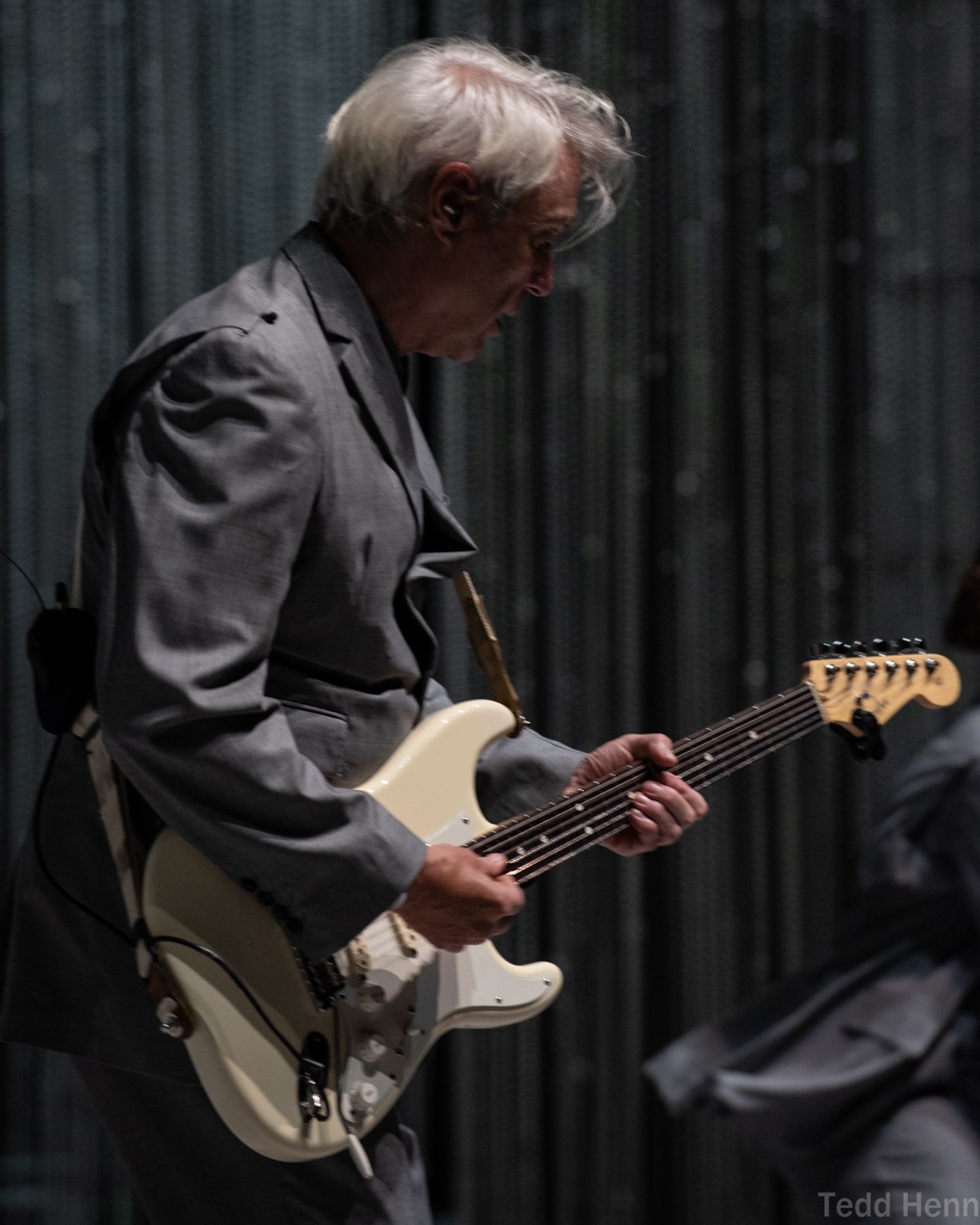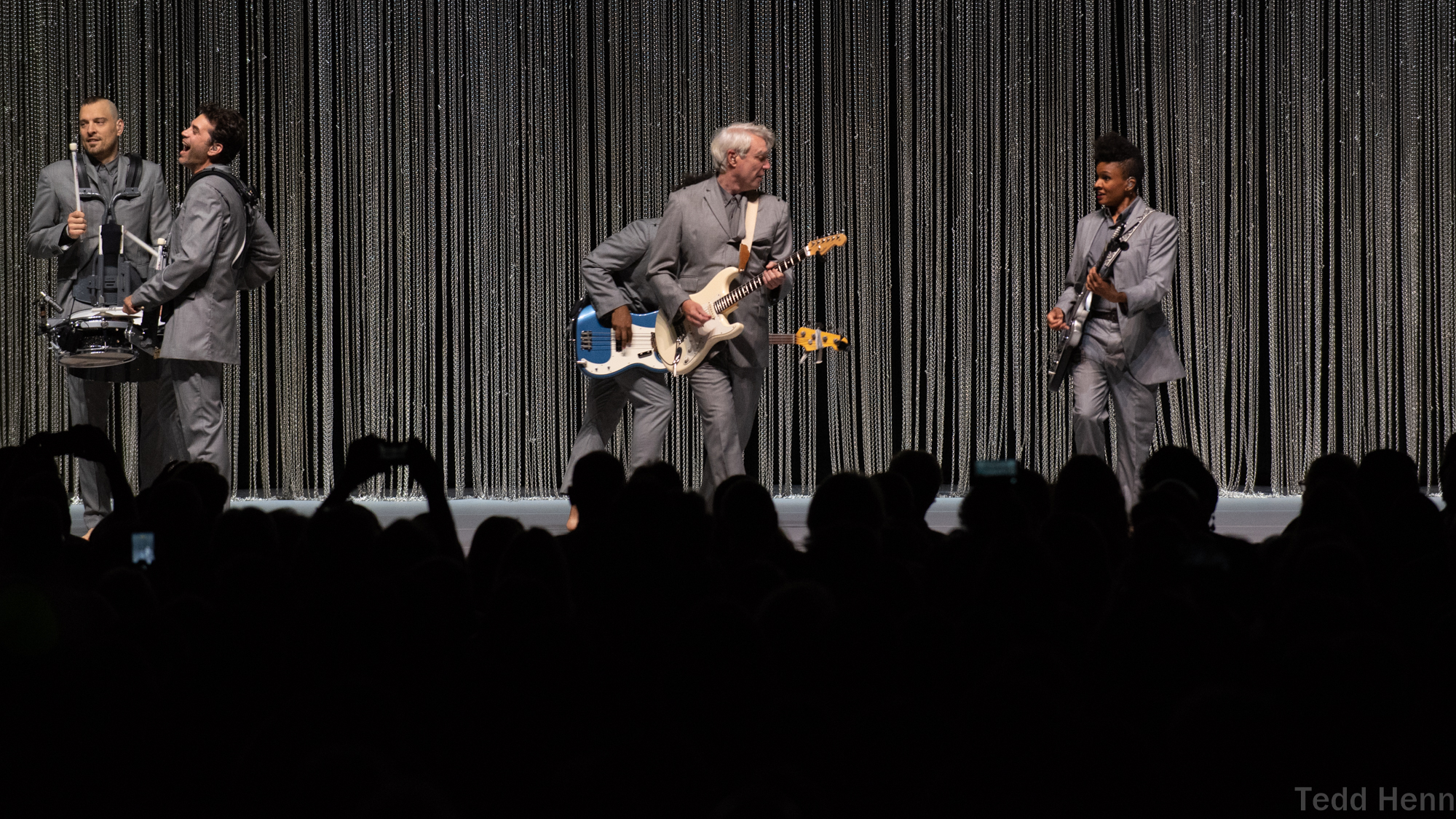 See more pics HERE