Food and Fashion ... This spring's hottest combo meal?
This week we've gotten announcements of two collabs already - the first one - which kind of makes sense - Dunkin Donuts and shoe maker Saucony have teamed up to bring us these bad boys that will literally have America Running on Dunkin!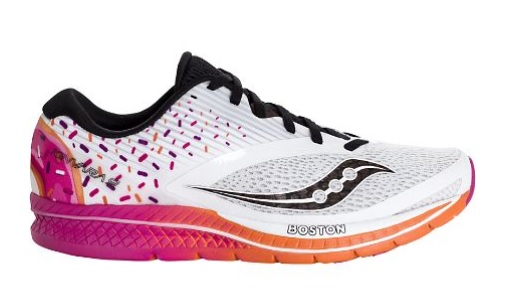 The Saucony x Dunkin Kinvara 9's are on sale now!
In a much odder pairing - online eye glass retailer Warby Parker and roast beef sandwich maker Arby's announced a collab this week as well ... not sure if this one is some sort of April Fools Prank or not - but the WARBY'S swag is pretty sweet and includes eye glass cleaning kits, shirts, bags, and of course - an onion ring monocle. Want in on this - better get it here sooner than later - they are already selling out!