2017 … what a year … there were certainly some low moments but there were also a lot of amazing things that happened. Before we head into 2018 – we'd like to take a moment and reflect on some of our favorite 2017 memories –
Private Artist Showcase with LP - January 25, 2017
We started 2017 Private Artist Showcases with LP after falling in love with her single, 'Lost on You'. I don't think anyone was ready for what happened on that cold Wednesday morning at Rams Head on Stage. LP gave an honest, raw, and haunting seven song performance that left everyone stunned. Oh yeah - she can whistle real good too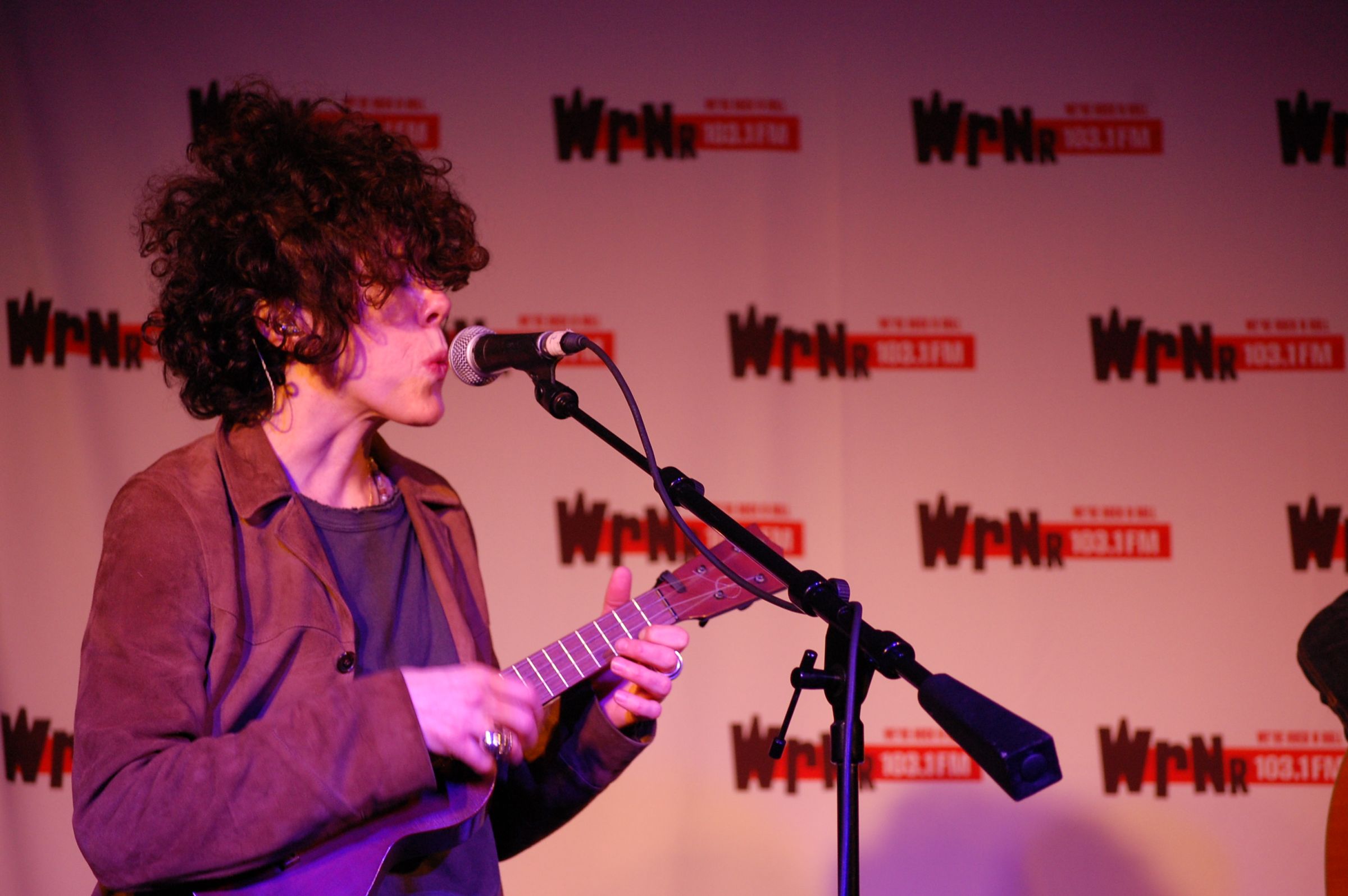 Meals with Musicians – Jain – January 31, 2017
Two of our favorite things – music and food! We took the concept of Meals with Musicians off Main St and to the Blackwall Hitch for a private happy hour, complete with French inspired cuisine from Chef Sennigan and a private performance by Jain!
Holistic Health Fair – February 18, 2017
For the 5th year in a row, we took over the Loews Hotel for a day filled with holistic health practitioners, products, services, counseling, educational information, alternative and complementary therapies, mind body and spirit modalities, lectures, workshops, and demos! Details on the 2018 event coming soon!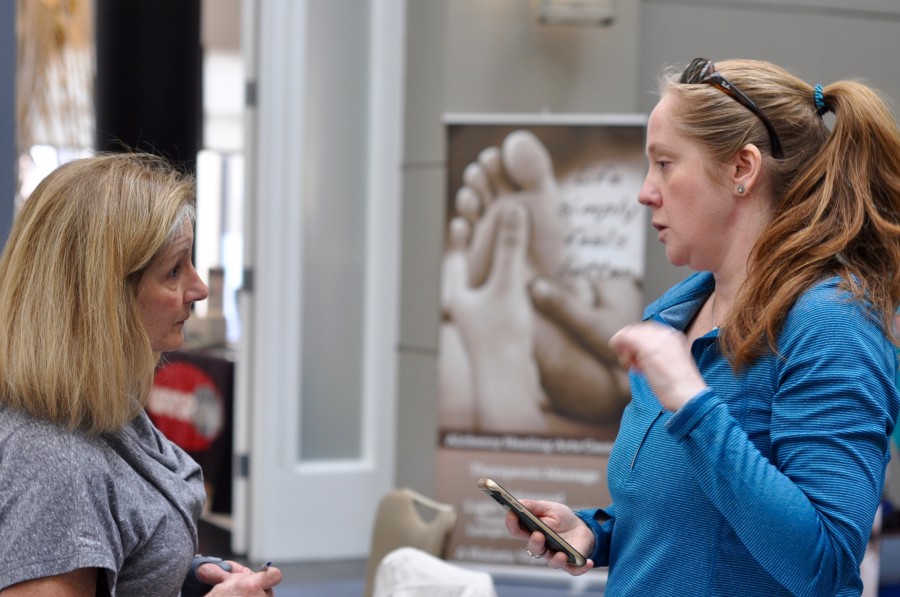 Private Artist Showcase - Hamilton Leithauser – February 23, 2017
We love Hamilton. We love that he tours in his SUV, we love that he brought his kids to Rams Head on Stage, and of course we love his music!
Carrie played hooky with listeners at Ski Liberty – February 24, 2017
The ski conditions weren't ideal – but hey, a day on the slopes beats being in the office every time, am I right?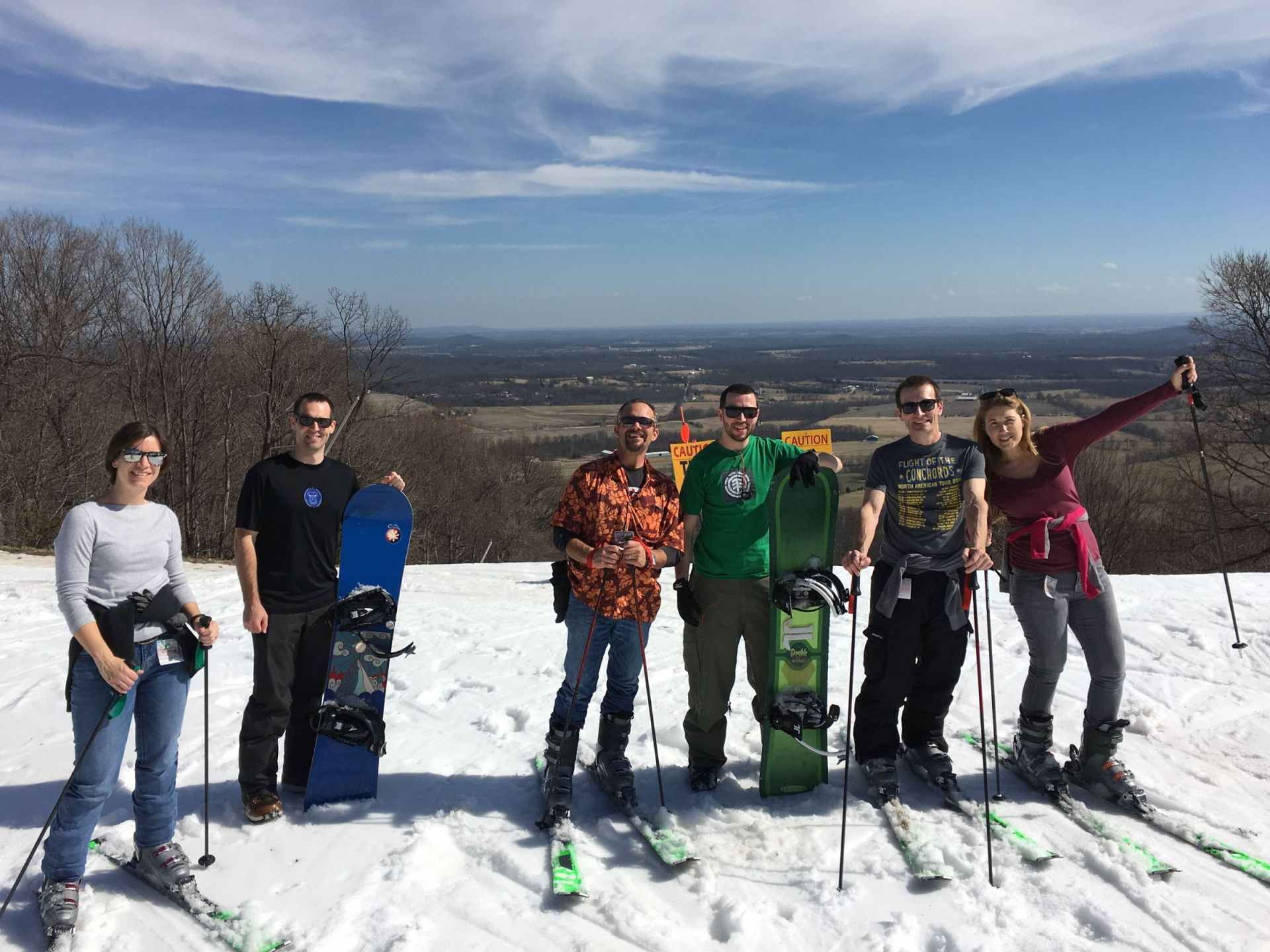 WRNR Debuts 'Feel it Still' by Portugal. The Man – March 2, 2017
It's no secret we love Portugal. The Man. I mean, they gave Carrie a lifetime backstage pass after hanging with them a few years ago. When we got the single for Feel It Still in the mail back in March, we knew the song was a hit – but we had no idea the success the band had in store for the rest of 2017. Proof we liked the band before they sold out? Here's a pic of Carrie drinking buds with the boys from Alaska in the Fire Fly parking lot!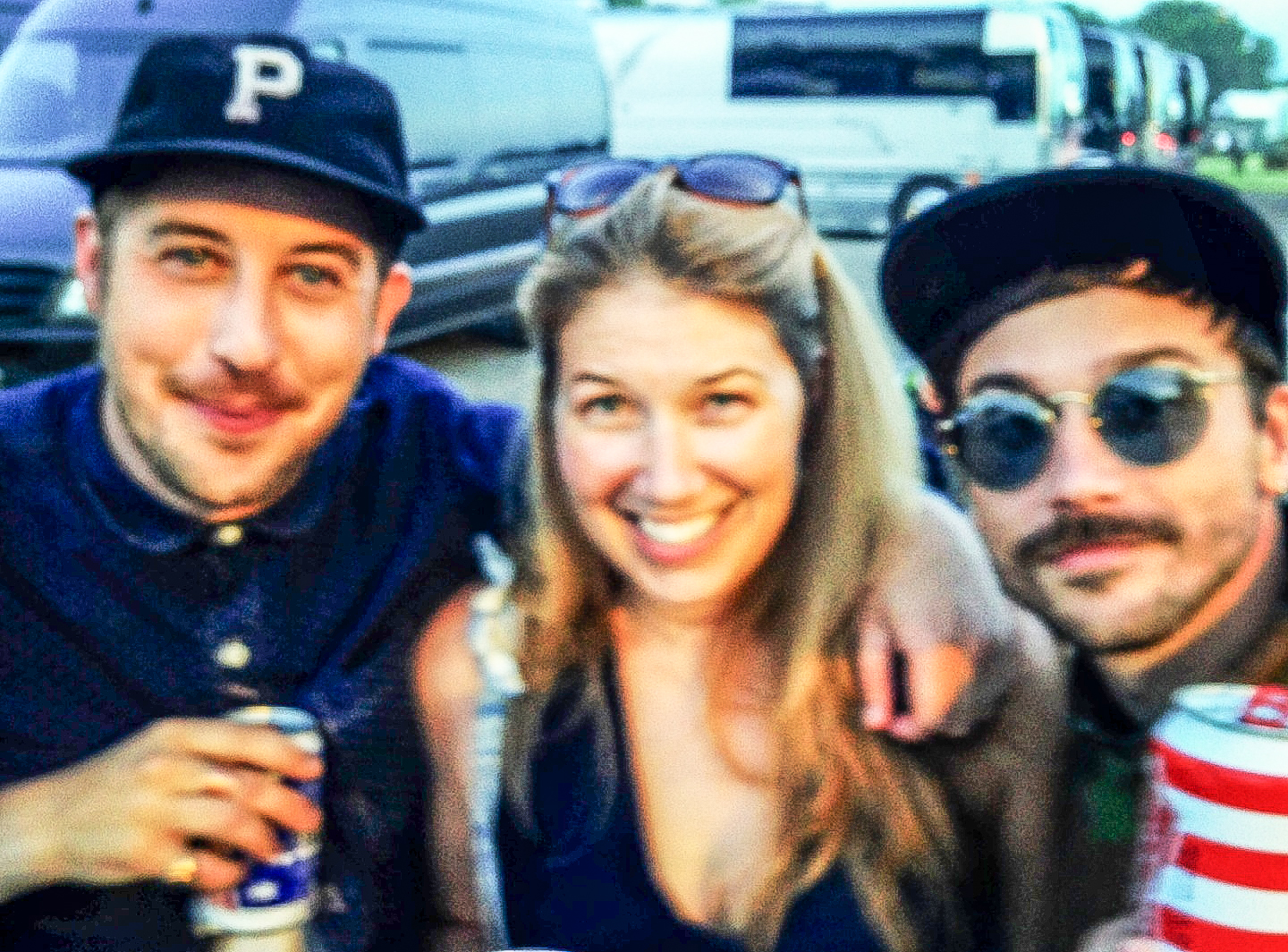 Carrie Shaves her head for St. Baldricks – March 12, 2017
Carrie loves the kids. So much in fact, that was willing to shave her entire head for the St. Baldrick's Foundation at Fado in Annapolis! Carrie raised over $4,000 for children's cancer research and we couldn't be more proud of her!
Cage The Elephant records Unpeeled in Washington DC – April 22, 2017
After Carrie shaved her head – we ran a fun promotion giving away 3rd, 2nd and 1st row tickets to see Cage The Elephant play a 'stripped down' show in DC. Little did we know they were recording the show for a new record called 'Unpeeled' and that it would have one of our favorite covers of the year on it – Whole Wide World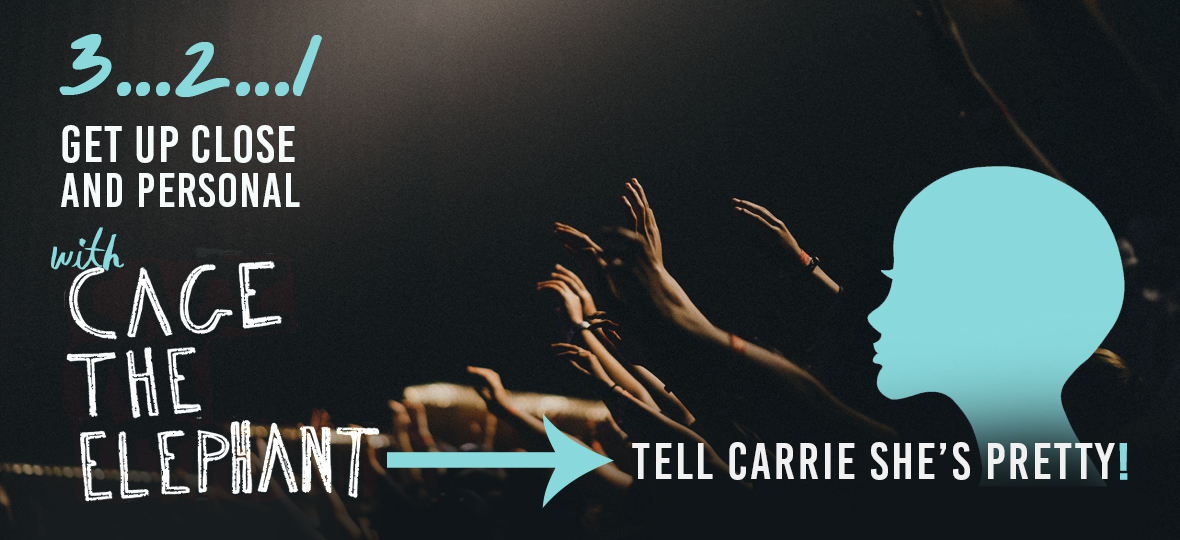 Private Artist Showcase – Dispatch – June 1, 2017
When the opportunity to have a Private Artist Showcase with Dispatch came up – there was no turning it down. Have a band, with a new amazing record out, who is headlining Merriweather Post, come to Rams Head on Stage and play an acoustic set for us? Yes please!
Meals with Musicians at Merriweather – Jack Johnson – June 11, 2017
How would we top Meals with Musicians with Jain? How about giving a few eco-conscious listeners the chance to break bread with Jack Johnson before his show at Merriweather Post!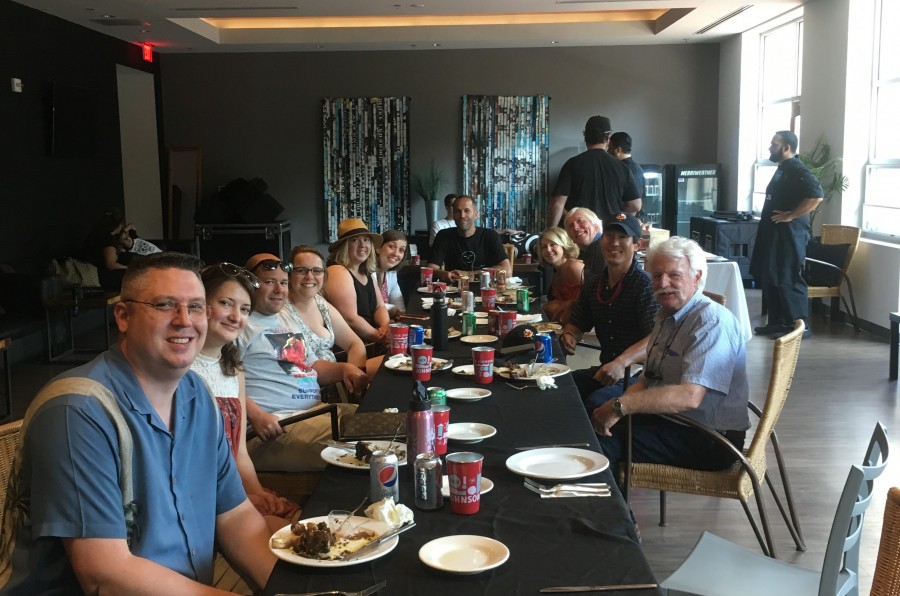 Rockin River Cruise – Hippo Campus – June 14, 2017
Boy did we have some fun on the Harbor Queen this summer with the Rockin River Cruises! A little band from Minnesota called Hippo Campus started our summer series off in June with an amazing set and an even more amazing karaoke session during load out!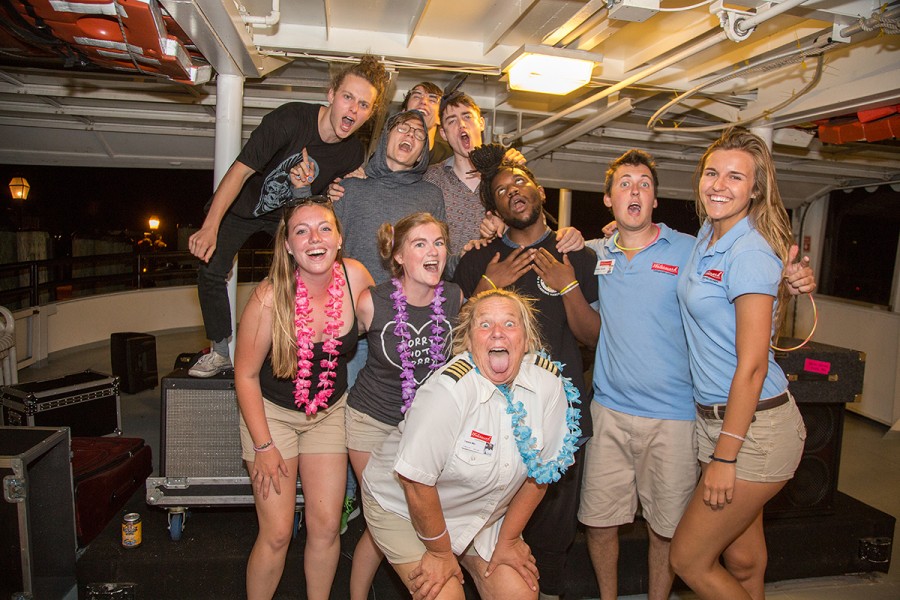 Firefly Music Festival – June 15-18, 2017
We were back at the Woodlands once again for Firefly weekend. Highlights included Muse, Bob Dylan, Mondo Cozmo, The Shins, and of course the infamous Waka Flocka / Sign Language incident.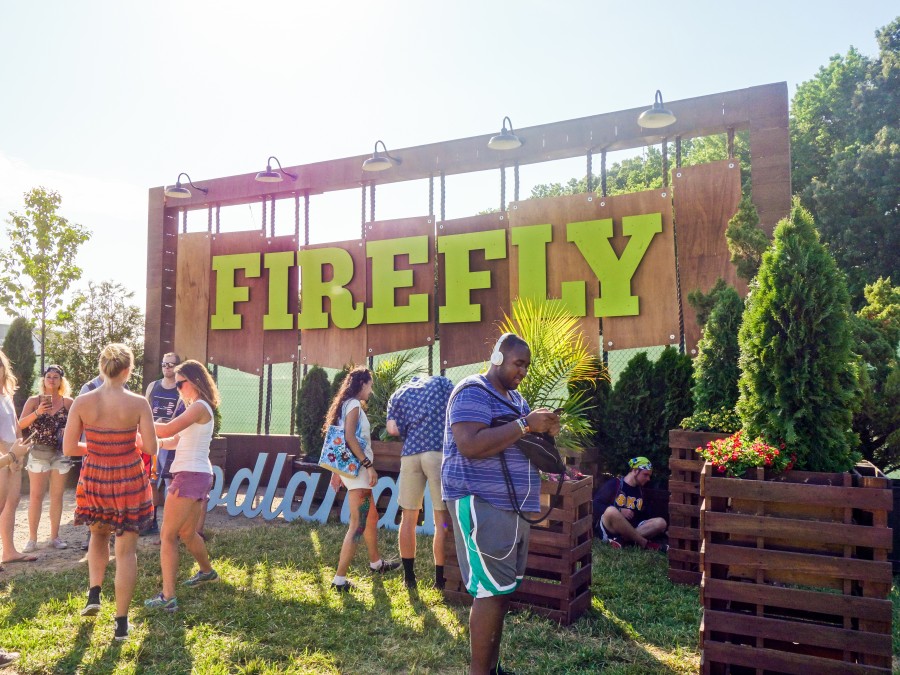 Travis Pastrana brings his Nitro Circus to Navy Stadium – July 26, 2017
When local motocross star Travis Pastrana said he wanted to bring his Nitro Circus to Annapolis, MD – he was met with a lot of resistance. But we helped his grassroots charge and he eventually won the fight and he was able to bring his team of high flyers to his home for a show no one will soon forget #NapTownNitro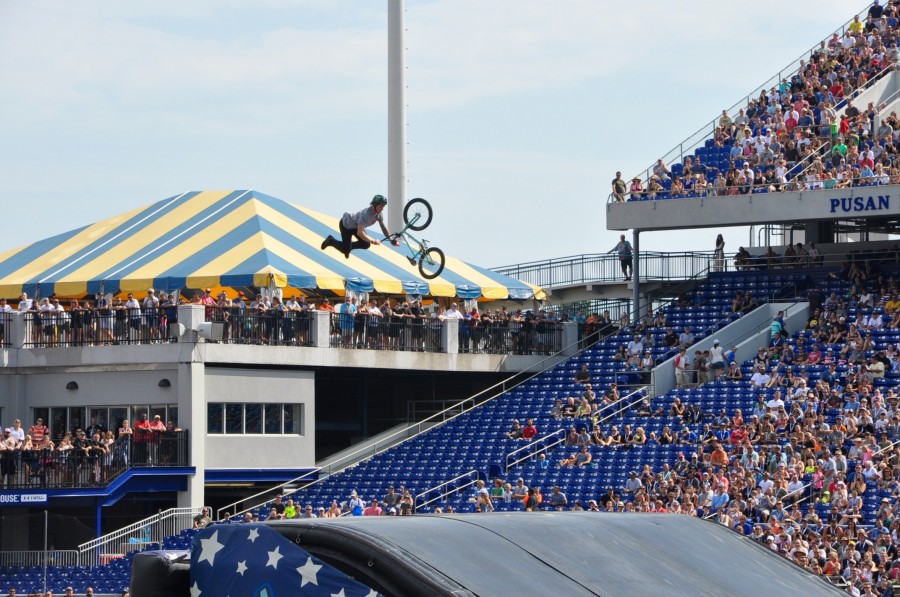 Meals with Musicians at Merriweather – Spoon – July 3, 2017
One of our favorite albums of 2017 was Spoon's Hot Thoughts. And one of our favorite nights was inviting some friends (who posted Spoon inspired art to social media with the hashtag #RNRSpoonfed) to break bread with Britt and the band before their show at Merriweather.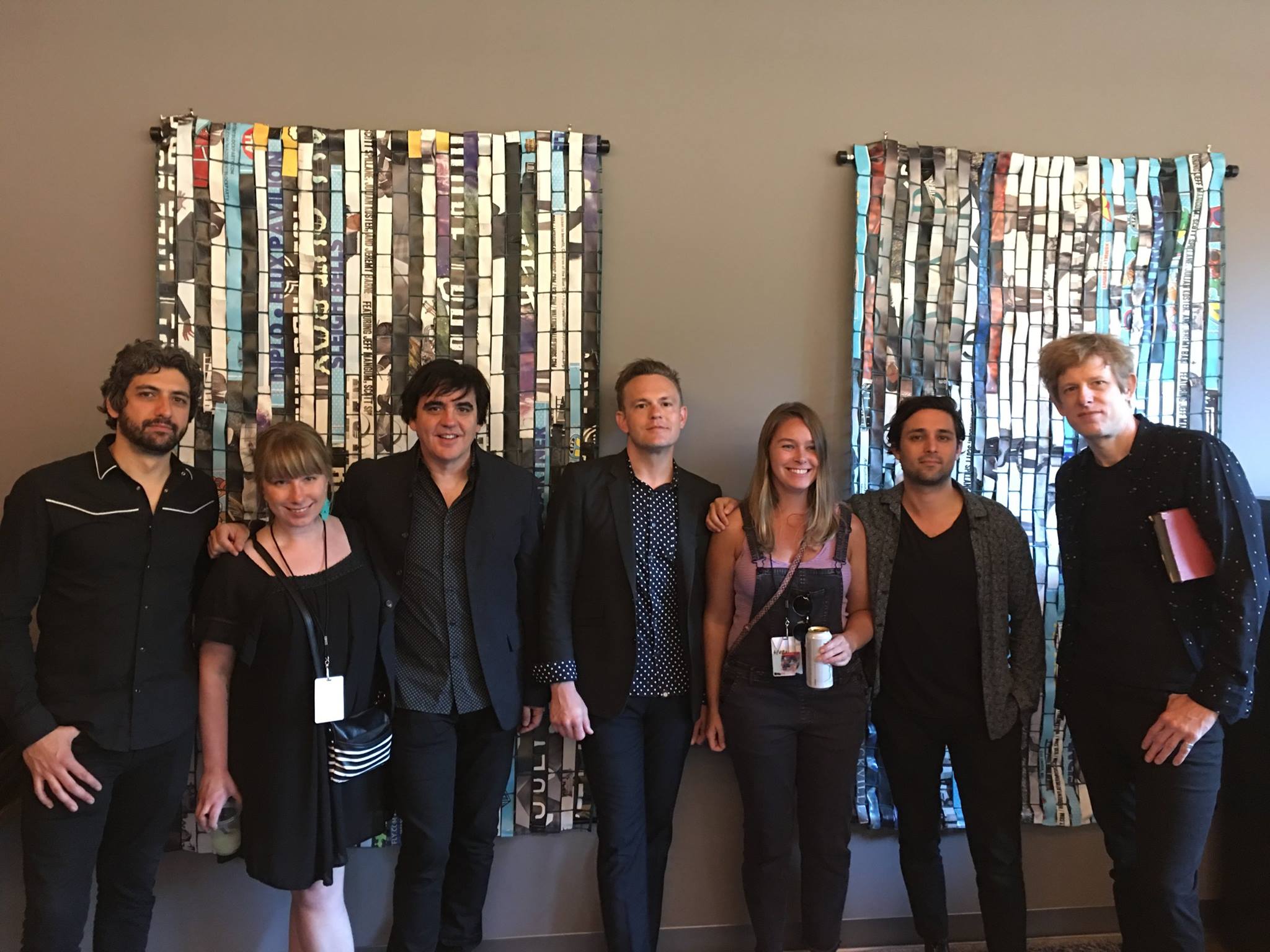 Rockin River Cruise – Bay Ledges – August 10, 2017
The August weather was hot but that didn't stop our cruises – and in August the coolest band from California, Bay Ledges, joined us on the Harbor Queen for an amazing night.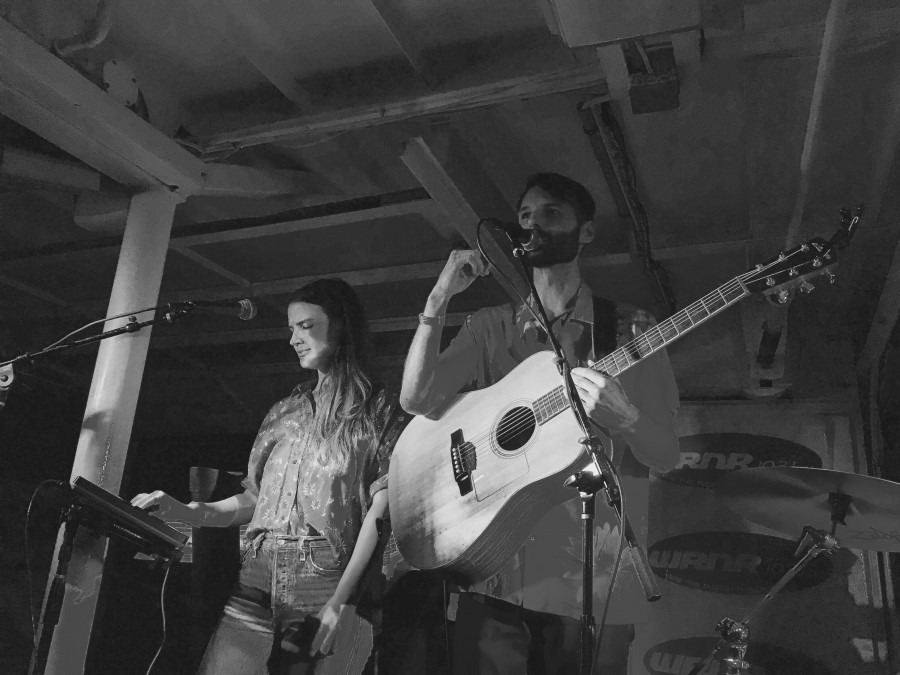 Pop Up Show – Deer Tick @ Rams Head Tavern – August 15, 2017
Carrie had a crazy idea- lets bring some of our favorite up and coming artists to town and have free pop up performances. This crazy idea came to fruition in August when Deer Tick showed up and played on the back patio at Rams Head!
Rockin River Cruise – Eclipse Edition w. Vance Joy – August 21, 2017
Where else would you want to see the moon eclipse the sun than on a boat in the middle of the Chesapeake Bay. Oh yeah, did we mention we invited Vance Joy along too? So much fun … when's the next eclipse?
First Taste at Great Frogs – Jack Johnson Listening Event – September 8, 2017
We celebrated the new fall wines at Great Frogs with a listening party for Jack Johnson's new album All the Light Above it Too. Oh – did we mention we also gave someone a trip to see Jack in Atlanta?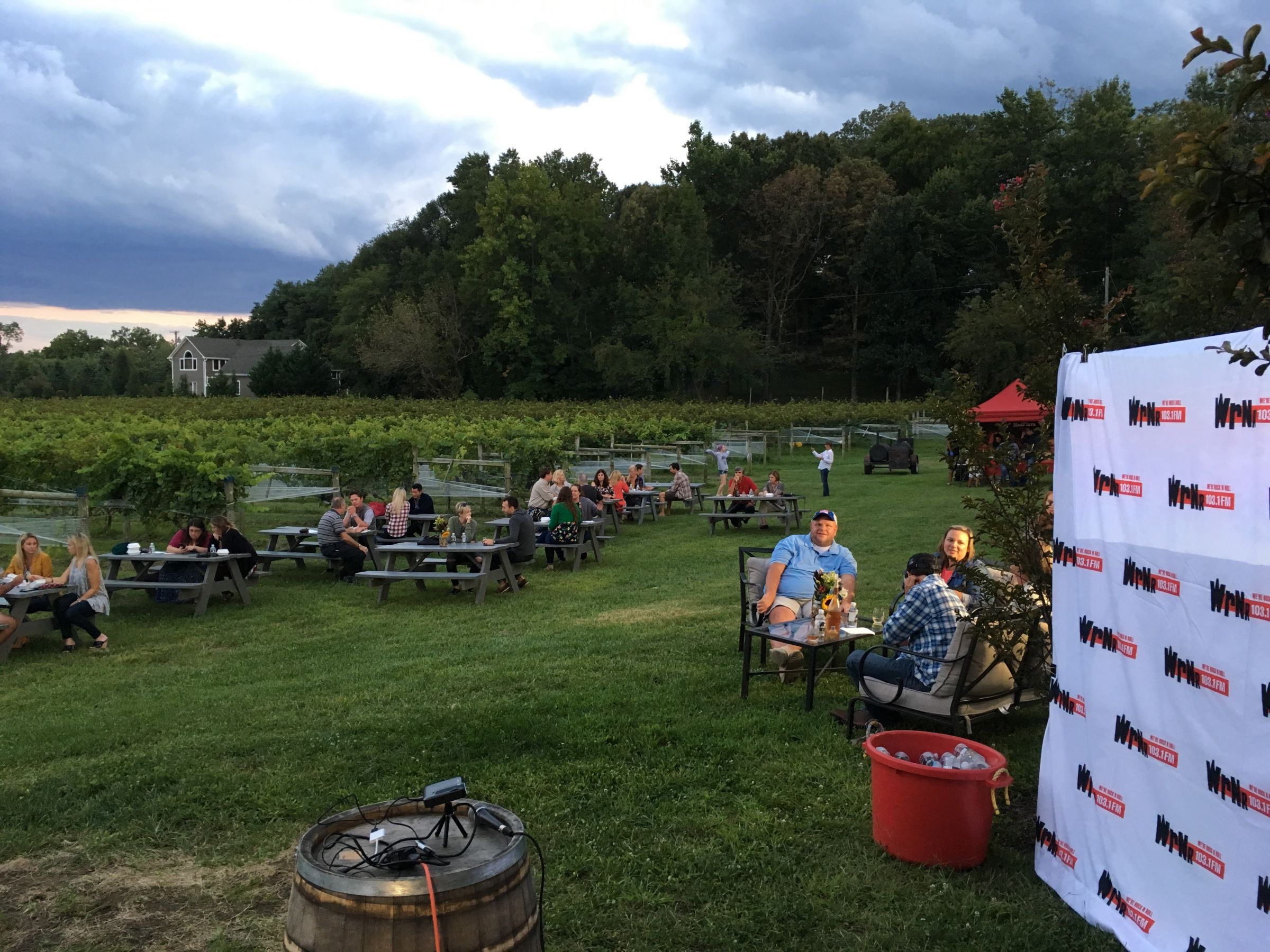 Win Butler's Butlered Suite – Arcade Fire at Capital One Arena – September 16, 2017
Sure you can go to an Arcade Fire Concert – but what about seeing Win Butler and the band from a butlered suite? Well – that's what we did for a lucky winners – hooked them up with sweet suite seats!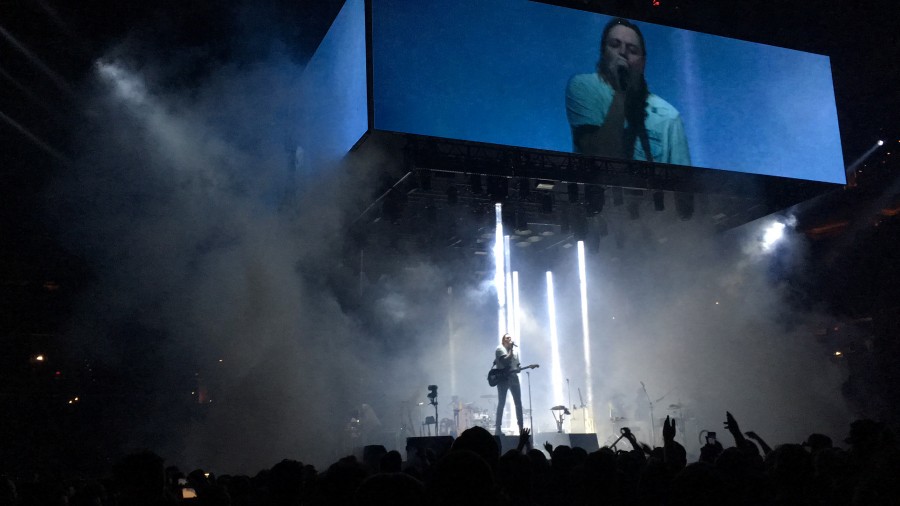 Rockin River Cruise – Anderson East – September 21, 2017
We had our last cruise of the season on the last day of summer. And Anderson East certainly brought the heat aboard the Harbor Queen. Not a bad way to end the summer.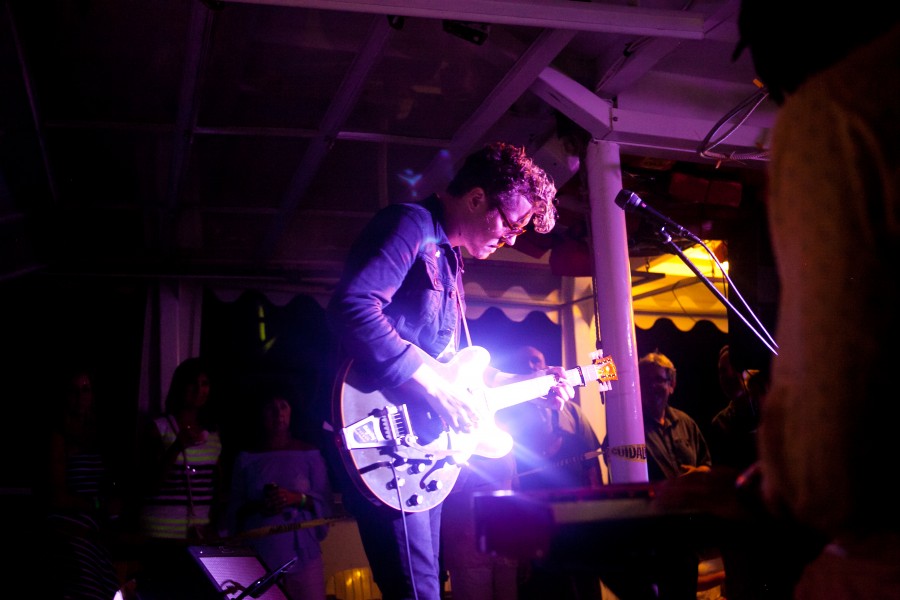 Manchester Orchestra Live in Studio – October 3, 2017
We had really been digging The Gold by Manchester Orchestra – but when they stopped by the studios to perform it live – it was game over. This still gives me chills to hear!
WRNR debuts Life Lines: A Bridge to Recovery – October 8, 2017
Having seen the tolls the opioid epidemic has taken on our community, we decided to stop the music once a month and start a new conversation on addiction and recovery. Life Lines features medical experts, musicians, and is also an open platform for listeners to contribute on the phone or via the web.
Eastportaricans for Puerto Rico – Eastport Democratic Club – October 21, 2017
After a relentless hurricane season, the damages sustained by the island of Puerto Rico were catastrophic. We wanted to raise some money and awareness for the situation – so we invited some bands to play (including Moon Taxi, Common Corpse, Alexander Peters, Swampcandy, and Van Meter) and raised over $6,000 for Friends of Puerto Rico.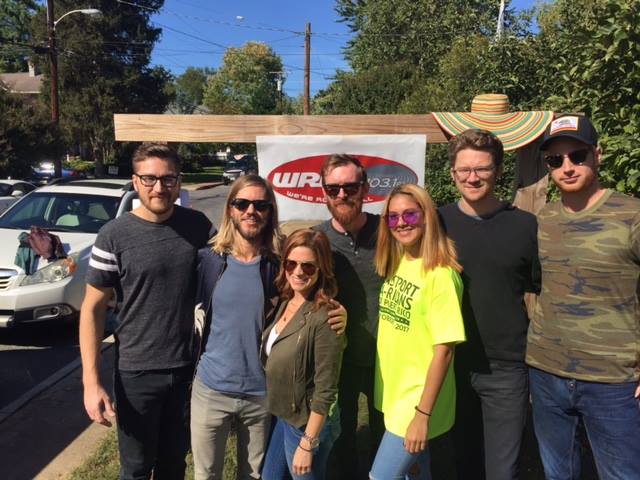 Private Artist Showcase – The Lone Bellow – November 10, 2017
We closed out the PAS schedule for 2017 with The Lone Bellow at Rams Head on Stage. The show was high energy and the band got personal with the fans- answering questions and telling fun tour stories.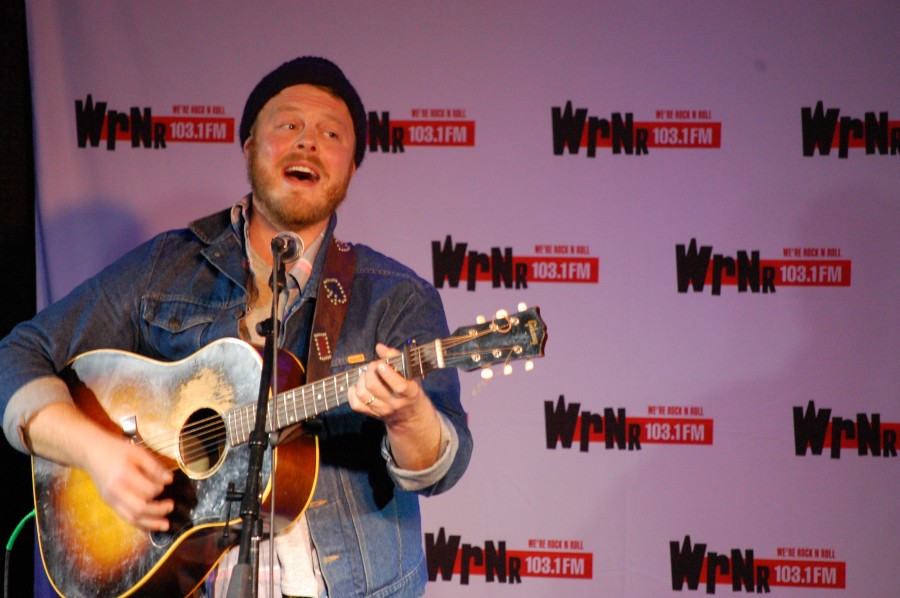 Pop Up Performance - Amy Shark @ Fado – November 18, 2017
We had such a good time with the Deertick pop up – we brought in Amy Shark to play a matinee at Fado. Once the soccer fans had cleared out – the Amy Shark fans filled the room and got a free pop up show from one of our top discoveries of 2017
Pop Up Performance – Brandi Carlile @ The Avalon – December 4, 2017
Sure the first two pop ups were fun – but you know how we do – go big or go home. So for our final Pop Up Performance of 2017, we brought Brandi Carlile to the eastern shore. A few hundred lucky fans piled into The Avalon in Easton for a once in a lifetime experience
Soundcheck with The National @ The Anthem - December 5, 2017
Speaking of once in a lifetime … some bands don't like to pull the curtain back too much…Count The National as one of those bands … except when we're involved. The band graciously invited us and a few listeners to an exclusive soundcheck before their show at The Anthem. This was the ONLY time they have EVER done this!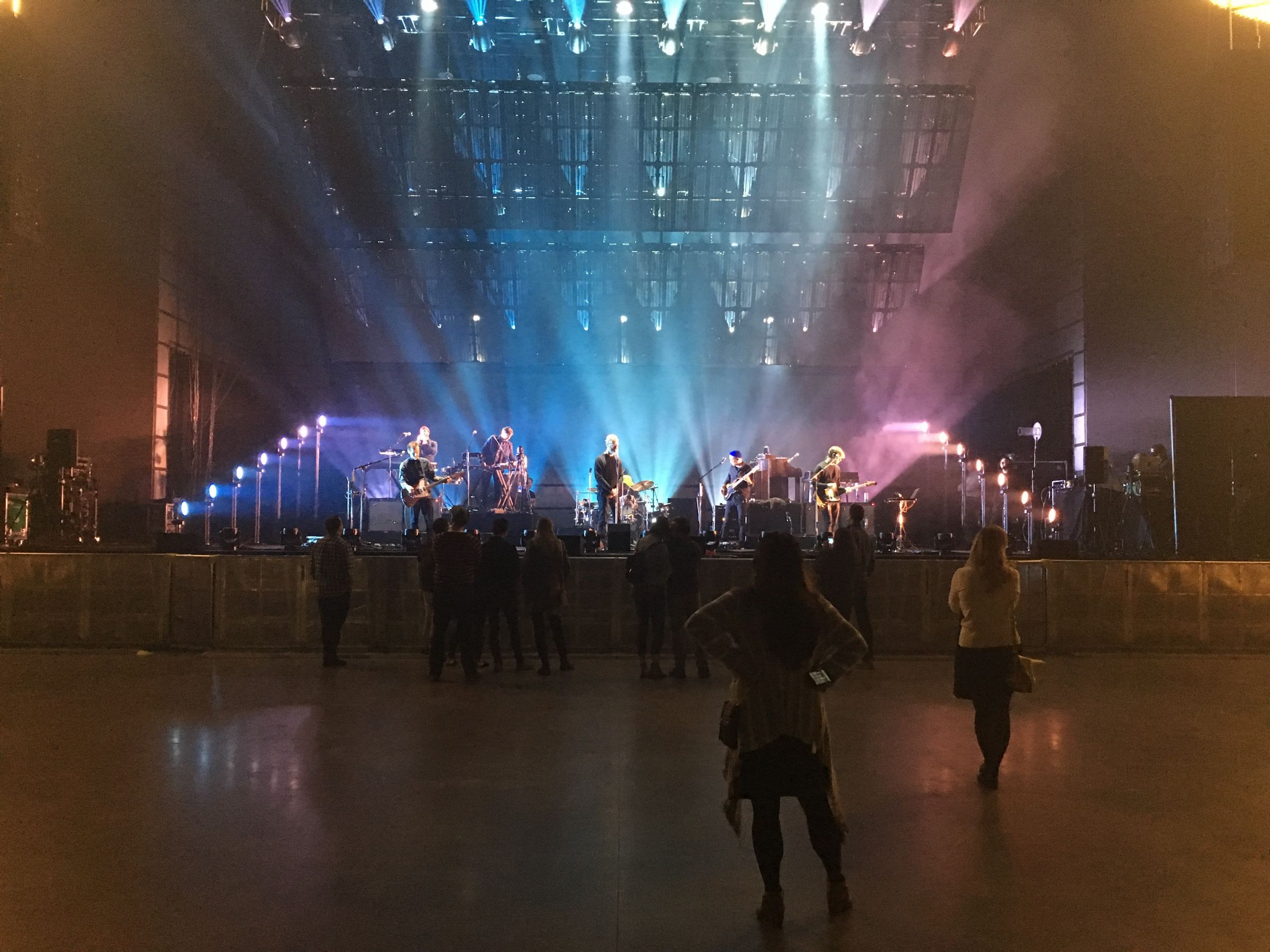 RNR Snowball w. Dispatch, Grizfolk, & Andreas Moe @ Rams Head Live – December 20, 2017
How do we cap off an amazing year – we convince one of our favorite bands, Dispatch, to extend their tour one more night and play our Christmas Party at Rams Head in Baltimore! They even brought some friends along – Grizfolk and Andreas Moe.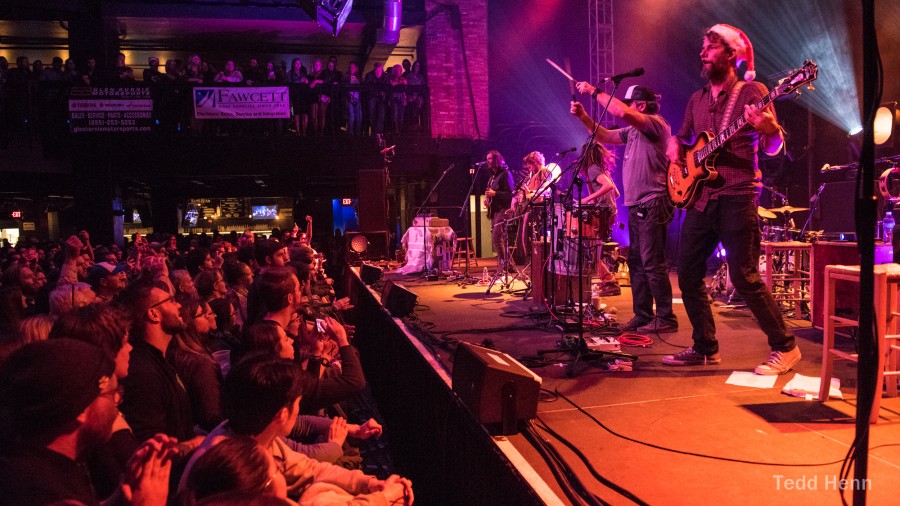 So that's 2017 in a nutshell. But you know us – we're already working on topping this for 2018!
Happy New Year!