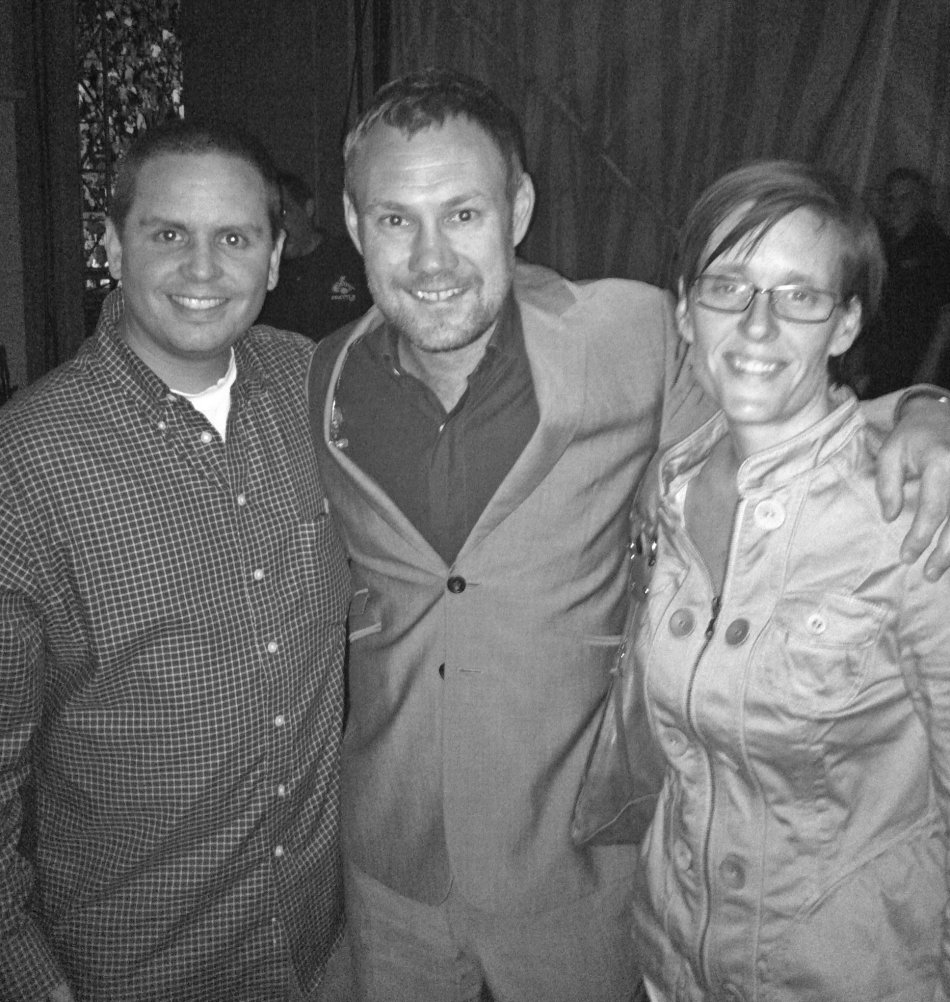 Before I begin, I must thank WRNR and Downtown Music for this incredible 6,000 mile journey. What an unforgettable weekend!
Friday morning, my wife, Sharon, and I dropped the kids off at school and hopped on a plan bound for San Francisco. We arrived at the Greek Theatre at UC Berkley just as Ray LaMontagne and the Pariah Dogs were coming on stage. It was a perfect cool, California evening and we were ready to for some great music. Ray's performance was spot on. Memorable performances from God Willin' & The Creek Don't Rise included "Like Rock & Roll And Radio" and, one of my new favorites, "Repo Man." Towards the end of the set, most of the Pariah Dogs left the stage leaving Ray and bassist Jennifer Condos to perform a song or two, including "Jolene." After "Jolene," the audience broke into a spontaneous standing ovation for Ray. I swear I could see him blushing.
After Ray LaMontagne's set, Sharon and I got to go backstage to meet David Gray! It was a bit surreal to walk behind a curtain and see David Gray congratulating Ray LaMontagne and the Pariah Dogs on a great performance. David's tour manager, Andy, then brought him over and introduced us. We had a great conversation with David Gray discussing the beauty of the Greek Theatre and the 8000% humidity experienced back in August at Merriweather at the start of the tour. We returned to our seats ready for the second part of the show.
David Gray opened with "Draw the Line." It was clear that everyone on stage was having a blast. David and the band kept jamming on songs so we were treated to extended versions of many favorites. Highlights included a 8 minute version of "Say Hello Wave Goodbye" and a solo acoustic version of "Shine." David moved from guitar to piano and back throughout the set. David relied on the crowd to help out for a number of songs and wasn't shy about telling us when we weren't pulling our weight. The whole place was singing and dancing under the stars. As part of the encore, David Gray treated us to a 13+ minute version of "Nemesis." Everyone there could have listened to him for another 2 hours!
Both performance were wonderful and both have very different performance styles. Ray set up on one side of the stage about 10 feet back from the front of the stage. His performance was flawless and voice was incredible. David set up center stage, right in front. His energy was contagious and he really drew the crowd into the performance. Ray LaMontagne came back out for the final encore which was a duet of the Beatles' "Dig a Pony." Their voices and styles were a perfect compliment to each other and a great way to end a perfect evening.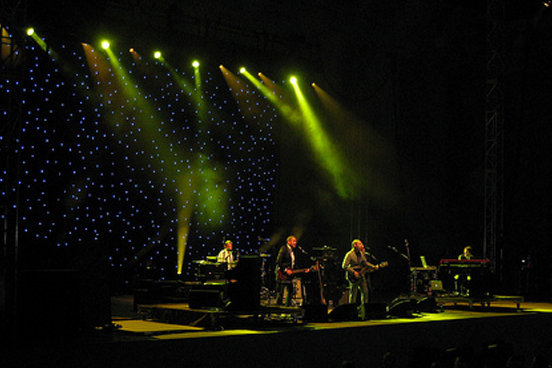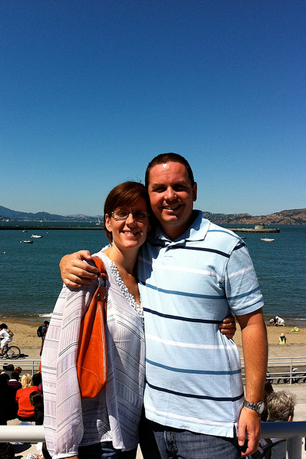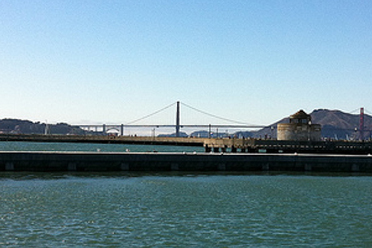 After the show, we headed back into the city for some late night Thai food before crashing. We spent Saturday touring the city with shopping in Union Square, a visit to the Chocolate Festival at Ghirardelli Square, a chocolate and wine tasting, a visit to Haight-Ashbury, and lots of great food.
Thank you WRNR!
-Nathen & Sharon Harvey