Since my wife started commuting to Annapolis from DC for work a few years ago, she's been a dedicated WRNR listener. And anytime we're headed up 95, we'll listen for as long as we can get a signal. So when she heard that RNR and the Old 97's had partnered up for a t-shirt design contest, she insisted that I enter.
While I do some graphic design, I'm by no means a professional, so I wanted to do something simple and catchy. I decided that using an old 7up logo would look kind of cool, blending it with the band's name and their new album. I entered just a day or two before the contest closed, not expecting to hear anything back anytime soon (or at all, really). Just a week or so later, Bob Waugh wrote me to let me know I had won a free, private concert for me and 50 of my friends with the Old 97's!
My wife and I are both big Old 97's fans, so she was ecstatic to hear the news. From the time we won, Bob couldn't have been any cooler, constantly updating me on when and where the concert would be and getting the t-shirts printed. When he found out we lived just a few blocks from the 9:30 Club, he even connected us with a representative from ATO Records, who offered up the opportunity to meet Rhett Miller backstage and attend the concert the night before our private show. Rhett couldn't have been nicer when we met him and, as always, the band put on a great show.
The next day, we headed to Annapolis for the private show at the Annapolis Smokehouse and Tavern. With a ton of our friends and family there, the band came on and did a 6 or 7 song acoustic set. And even though they had just played a sold out 9:30 Club, they played with the same energy as the night before for a crowd a tenth of the size and sounded great. Total professionals.
My wife and I have had a tough year dealing with endless doctor visits for our now 20-month old son. Our weekend with the Old 97's at the 9:30 Club and the private show with our friends and family was such an amazing experience and offered us the chance to take our minds off of things for a while and have fun. We can't thank WRNR, ATO Records, and the Old 97's enough.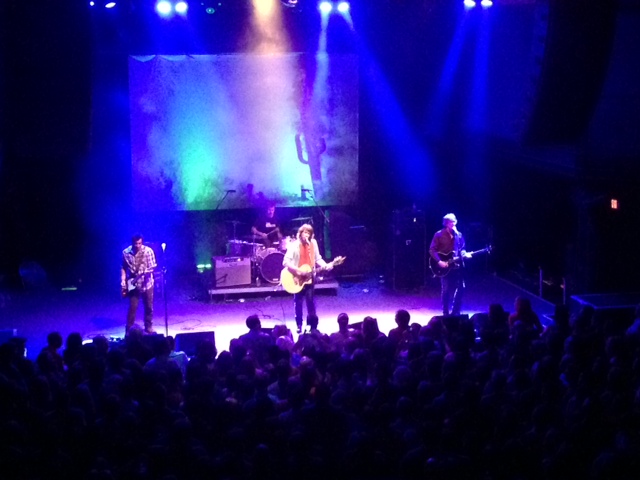 The Old 97's playing at their sold out 9:30 club show.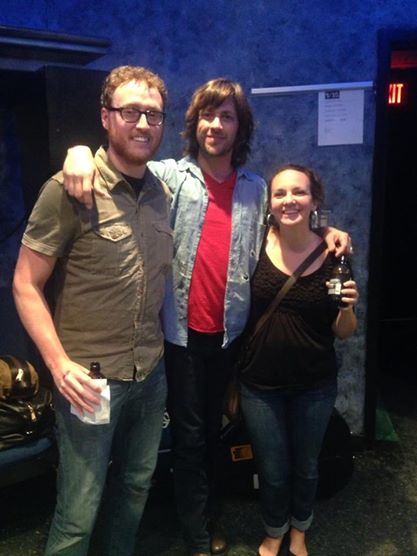 Ben and his wife hanging out with Rhett Miller Backstage.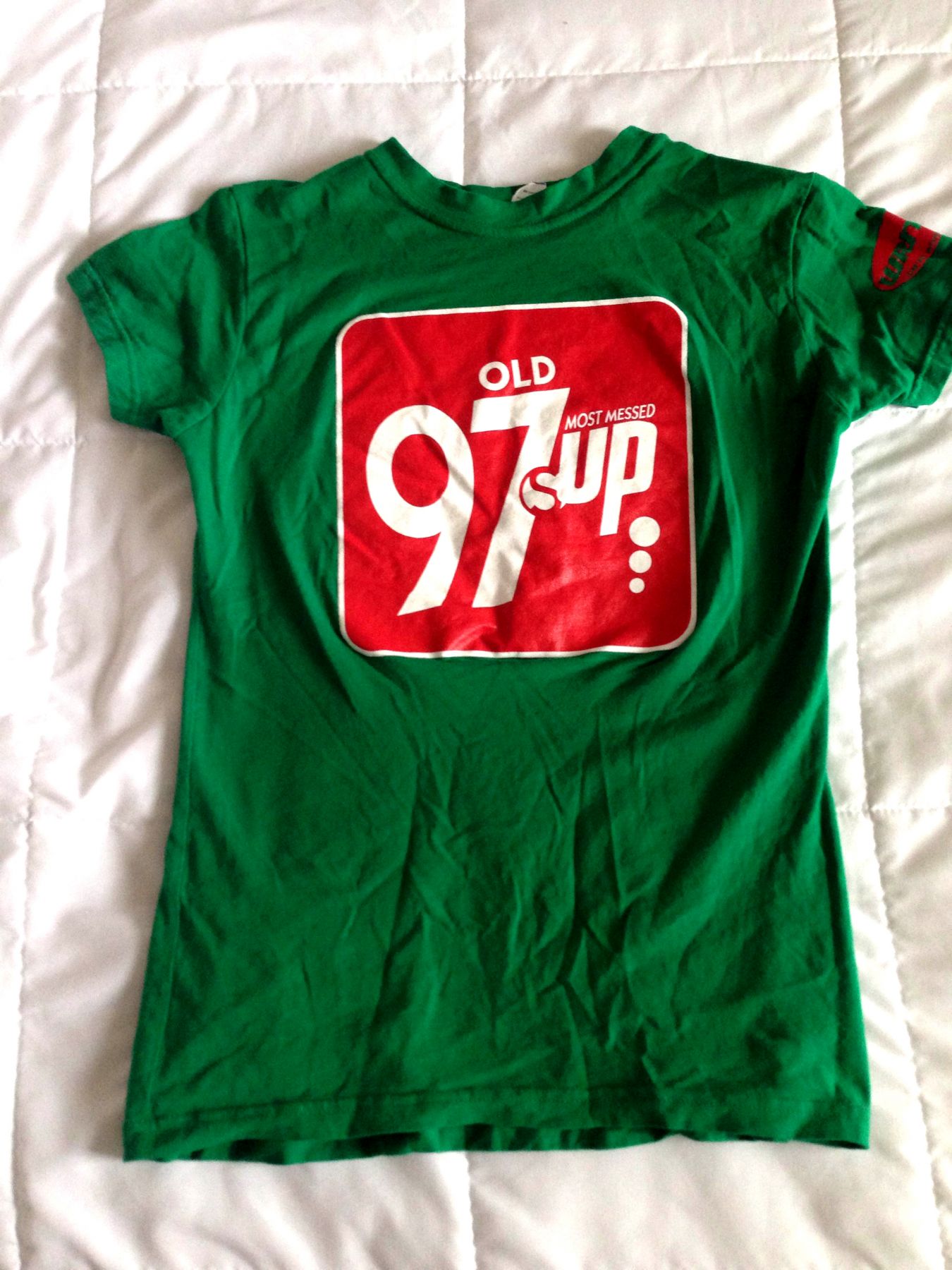 Though it's a bit wrinkly, Ben's awesome Shirt design!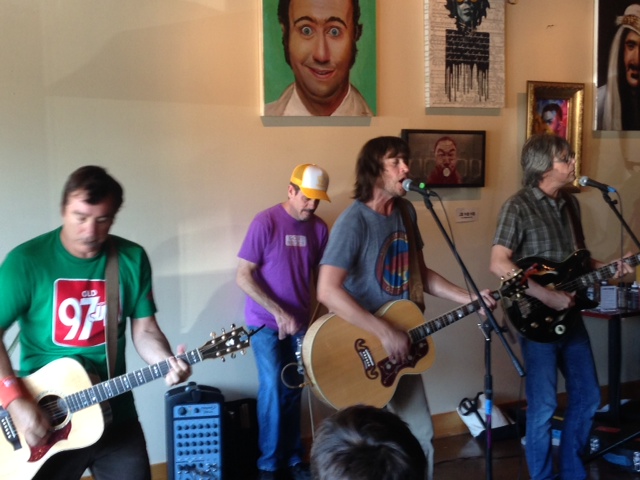 A Private show with the Old 97's with 50 of your closest friends? Heck yeah!