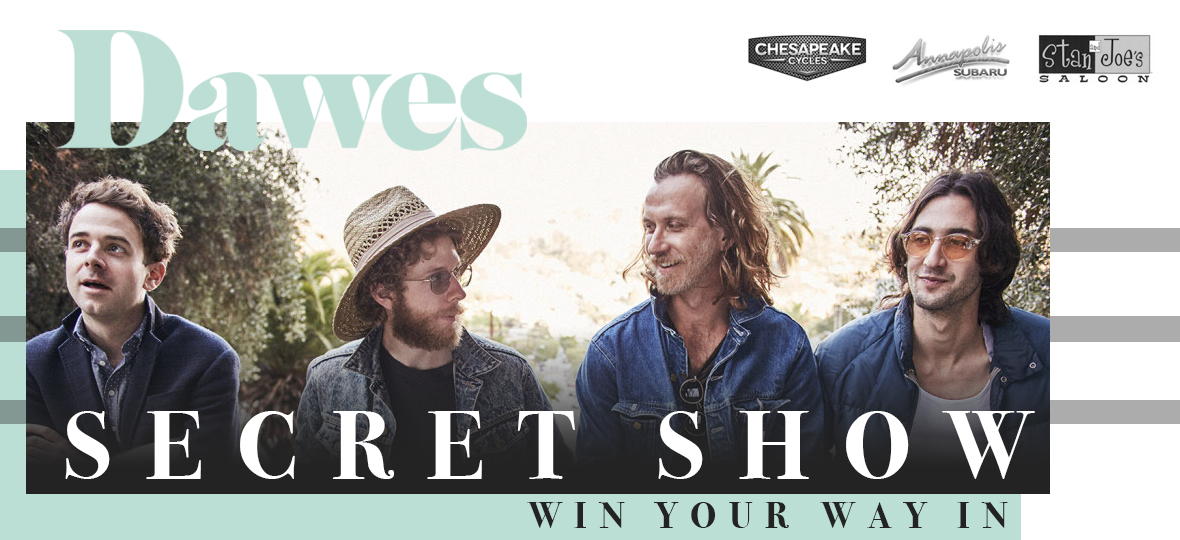 It seems like whenever Dawes release a new album, they make a special trip to Annapolis to share a little preview with RNR listeners.
Be the first to hear new music from Dawes. They'll perform a handful of tunes in an intimate atmosphere next Tuesday night…at an undisclosed, top-secret location known at Stan & Joe's.
All you need is an need an invitation to get in.
Listen to Carrie every day this week, and make sure you LIKE us on Facebook and follow us on Twitter. Carrie will reveal how you can get in on this secret show.