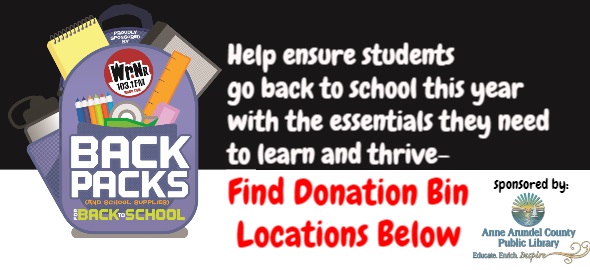 This fall, we want to make sure that every Anne Arundel County student goes back to school with the essential supplies they need to have the best school year possible... and we need your help! All this month we'll be collecting school supplies to donate to those in need - we're talking backpacks, notebooks, folders, pencils, pens, rulers, glue, erasers, tissues, and markers. If it's on a student's back to school supply list - we looking for it!
We'll have donation bins all over Anne Arundel County - see the list of locations below!
Need some more ideas on what to donate- view the standard list by grade HERE

All supplies will be distributed by The Sharing Foundation - who will make the supplies available to school councelors throughout the county.